When it comes to cooking, I am not a recipe person. I cook the most basic meals that you really can't even call a recipe. This is because I cook for convenience and to keep myself on track with healthy eating habits.
Enter the slow cooker. Probably the most convenient appliance in my kitchen. Throw everything in the big machine and walk away? I'm sold.
I don't really deviate from the one or two meals I prepare in the slow cooker. I also never make more than one slow cooker meal per week because it makes so much food.
This week, I finally found my favourite tortilla wraps I had been looking for so I felt inspired to make some fajitas. This is probably the most simple recipe ever but it is healthy and delicious so you can't go wrong.
I purchased my slow cooker several years ago so there may be new and improved versions but I have the Hamilton Beach IntelliTime 6 quart model. You can set how many hours you need it to cook depending on your schedule, not the recipe. So if you want to cook overnight you can set it for 8 hours or if you want to eat it that night you can set it for around 3 hours. It will adjust the cooking heat for you.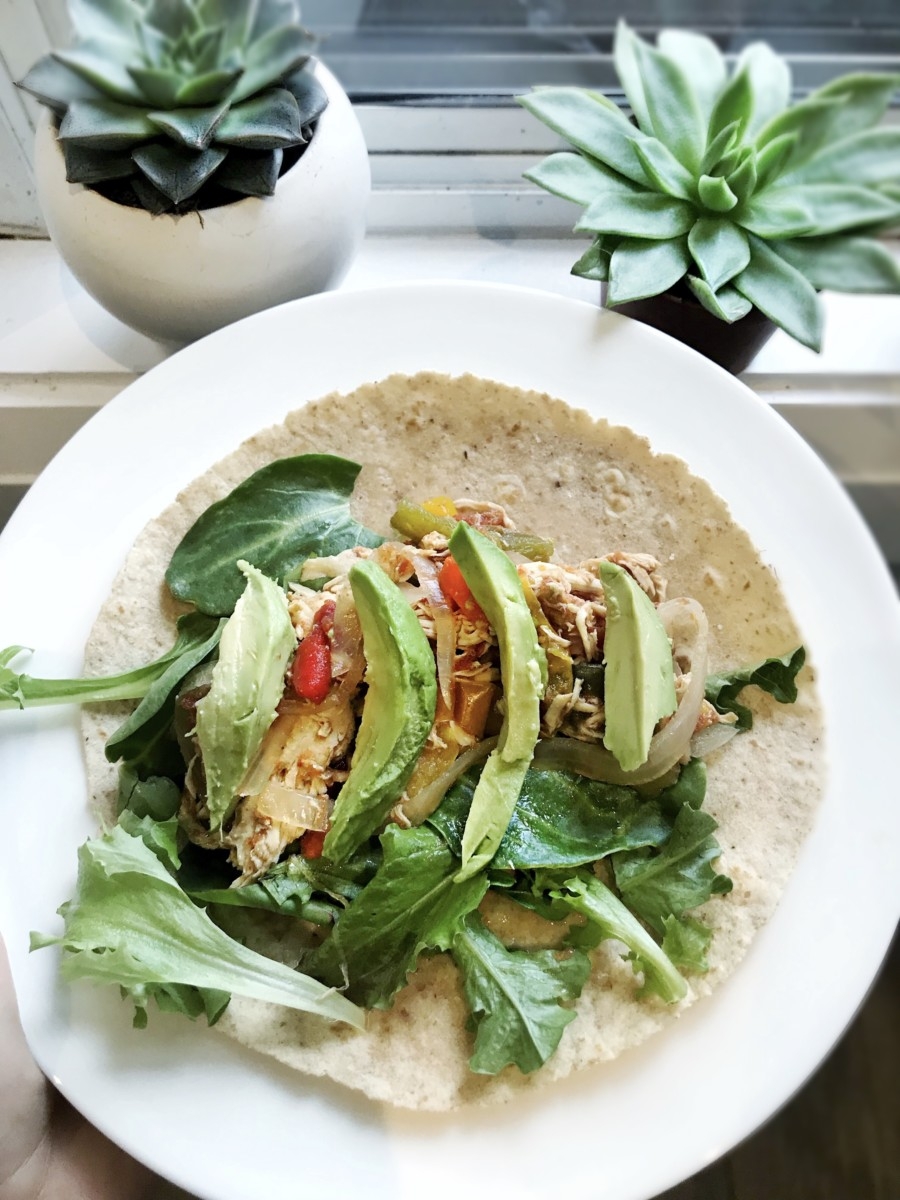 Slow Cooker Pulled Chicken Fajitas
2018-01-16 07:49:36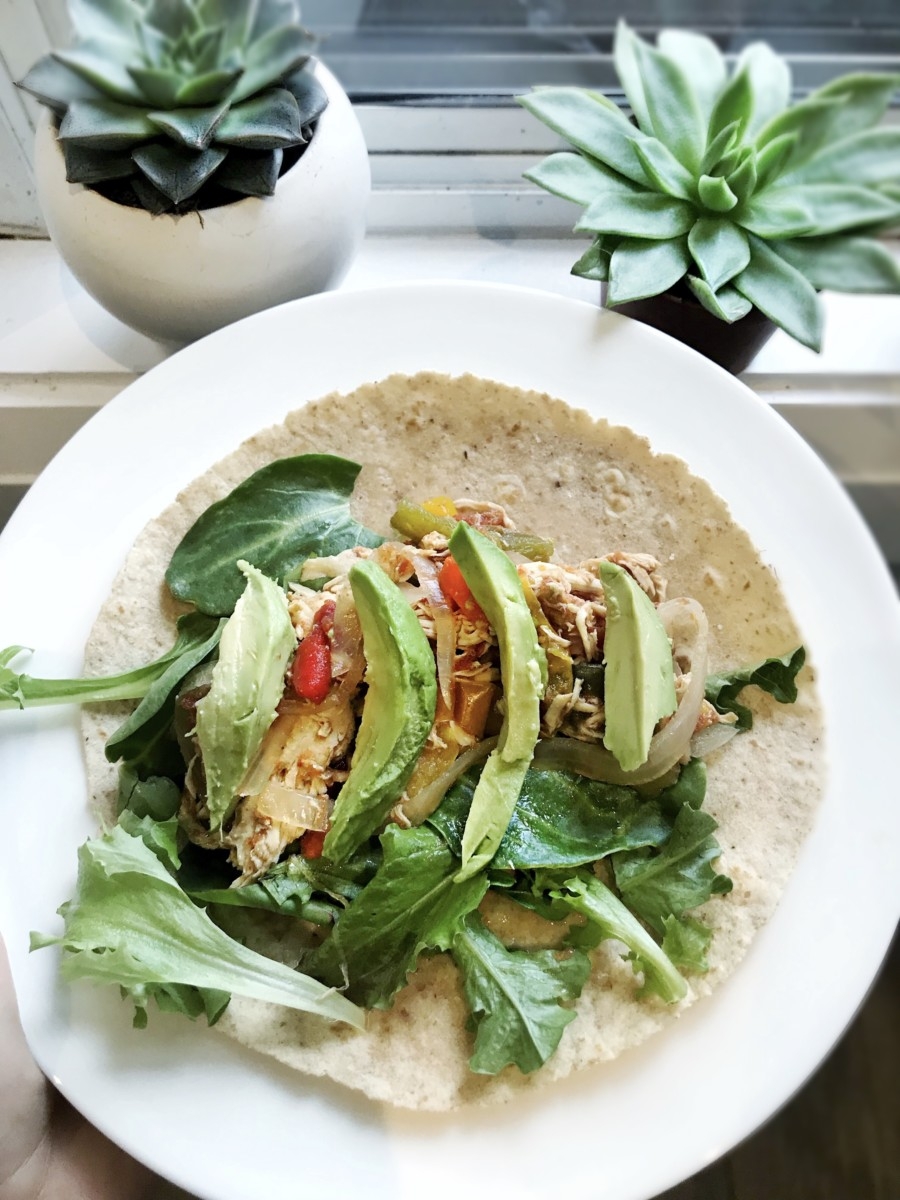 Ingredients
4 skinless boneless chicken breasts
1 can diced tomatoes
1 white onion
1 yellow pepper
1 green pepper
1 red pepper
4 tsp ground cumin
2 tsp paprika
1 tsp oregano
1 tbsp garlic powder
1 tsp chili powder
2 tsp salt
Instructions
Thinly slice the peppers and onions so they are roughly the same size.
In a small bowl combine all of the spices.
In the bottom of the slow cooker pour 1/2 the can of tomatoes to cover the base.
Layer half of the peppers and onions.
Place the chicken breasts on top.
Sprinkle with 1/2 the seasoning.
Layer the remaining peppers and onions.
Add remaining tomatoes.
Sprinkle the rest of the seasoning.
Set slow cooker on high for 4 hours or low for 8 hours.
Once time is up, use a fork and knife to shred the chicken. Chicken should pull apart very easily.
Kale & Krunches https://kaleandkrunches.com/