Bulletproof coffee is all the rage these days and one of the most common recipes I get asked about. You guys want to know three things: 1. what is it 2. how do I make it? 3. do I need it?
Well I can definitely answer numbers 1 and 2 for you right here.
The first thing you need to know is that Bulletproof is a brand founded by Dave Asprey that makes products, foods and technologies specializing in health, high performance and brain function. The Bulletproof team has their own official recipe for the coffee they coined which is here.
There are 3 main ideas behind the "bulletproof coffee:"
To keep hunger hormones in check and promote fat loss
To slow the process of caffeine entering the bloodstream
To boost mental clarity, brain function and energy
I drink it for all these reasons plus one more, #4 – it tastes freakin awesome.
Since I start my days super early, I love having the caffein with so many filling ingredients. It keeps me going for 3-4 hours until I can have breakfast when the rest of the world wakes up around 7 or 8 am.
While there are many variations of the coffee, my recipe is pretty much the exact same every day:
1 cup of home brewed coffee
1 scoop of Vital Proteins collagen peptides or collagen creamer
1 TBSP vanilla or maple ghee
1 TSP MCT oil
1 TSP Bee Powered propolis
1 dash of cinnamon
Blend all ingredients together in high speed blender.
It tastes like a creamy latte on Christmas morning and starts my day off in the best way.
It's important to note that ingredients like the collagen and MCT oil aren't necessarily safe for everyone and I personally found them really hard to digest at first, eventually working up to these measurements. Do your own research first!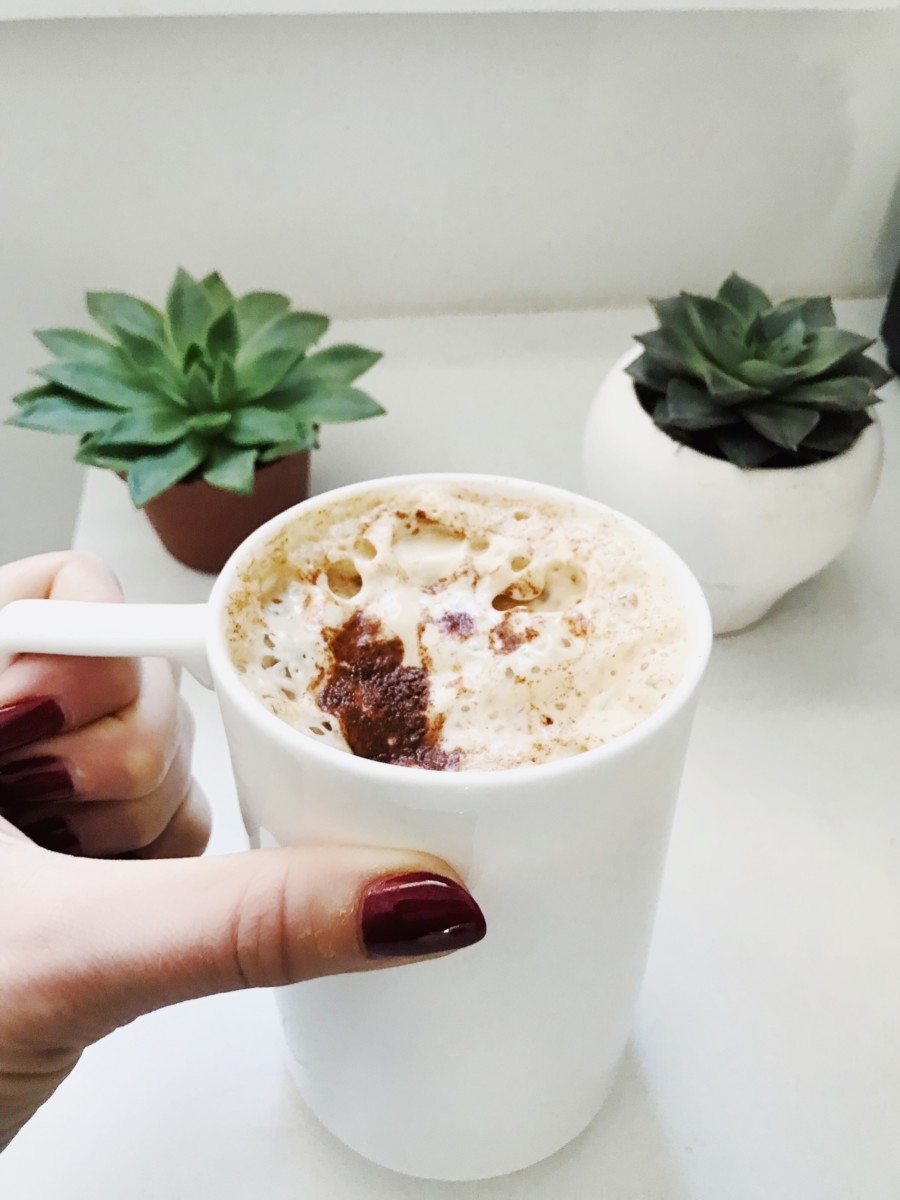 Bulletproof Coffee
2018-01-13 13:53:03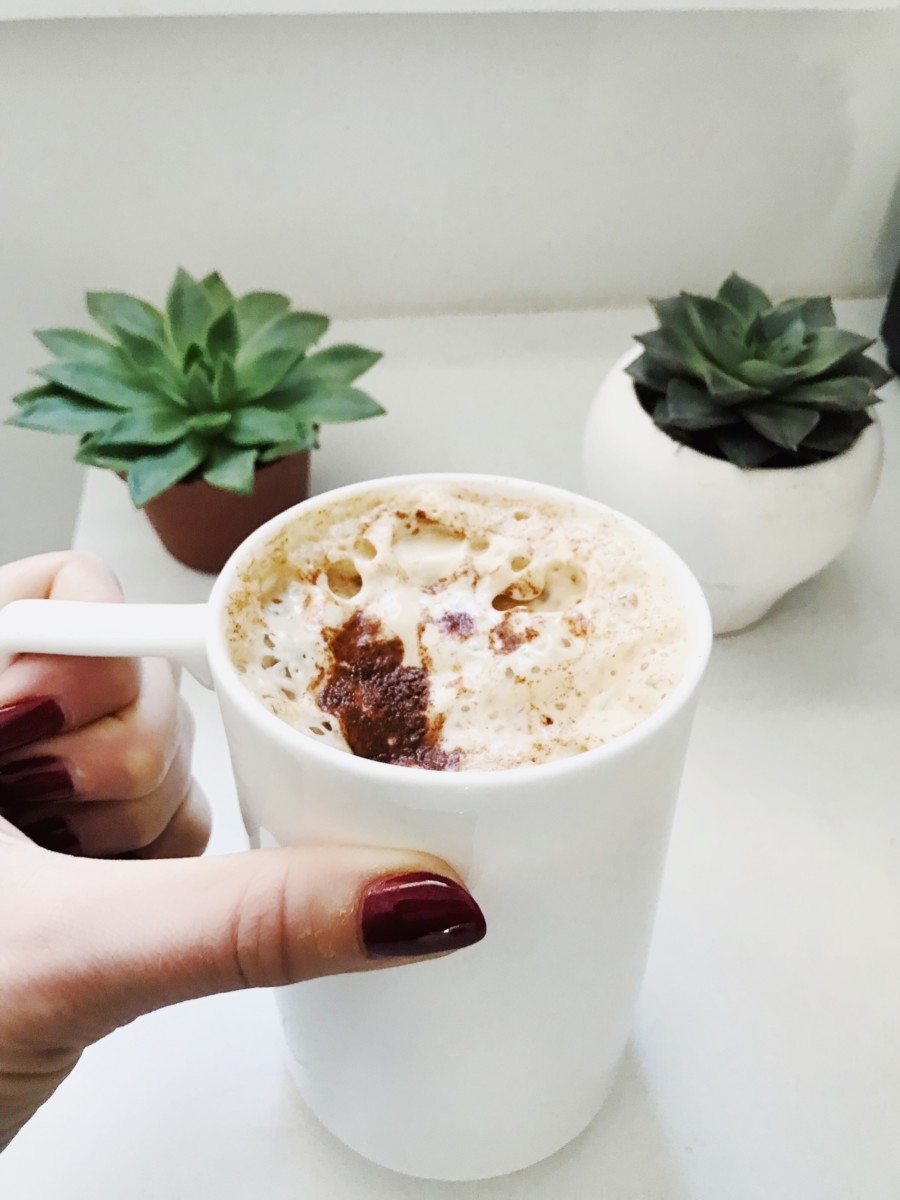 Ingredients
1 cup hot coffee
1 scoop collagen
1 TBSP vanilla ghee
1 TSP MCT oil
1 TSP raw honey
1 dash cinnamon
Instructions
Combine and blend in high speed blender.
Kale & Krunches https://kaleandkrunches.com/