What happens when you mix a cozy cup of tea with a brilliant Girl Boss? You get Shelby Kroach, a registered nutritionist and the brains behind the amazing Canadian tea company, The Honest Leaf. No, this is not just another "tea-tox" company that promotes rapid weight loss. Shelby uses her knowledge as a nutritionist to combine only the best, natural, organic ingredients to create teas that support so many different systems in our bodies. She has over ten flavours, each targeting specific goals and functions such as digestion, energy and balancing blood sugar. Her teas not only taste amazing but you can feel good drinking them knowing you are doing something amazing for your health. Keep reading to learn more about Shelby and The Honest Leaf: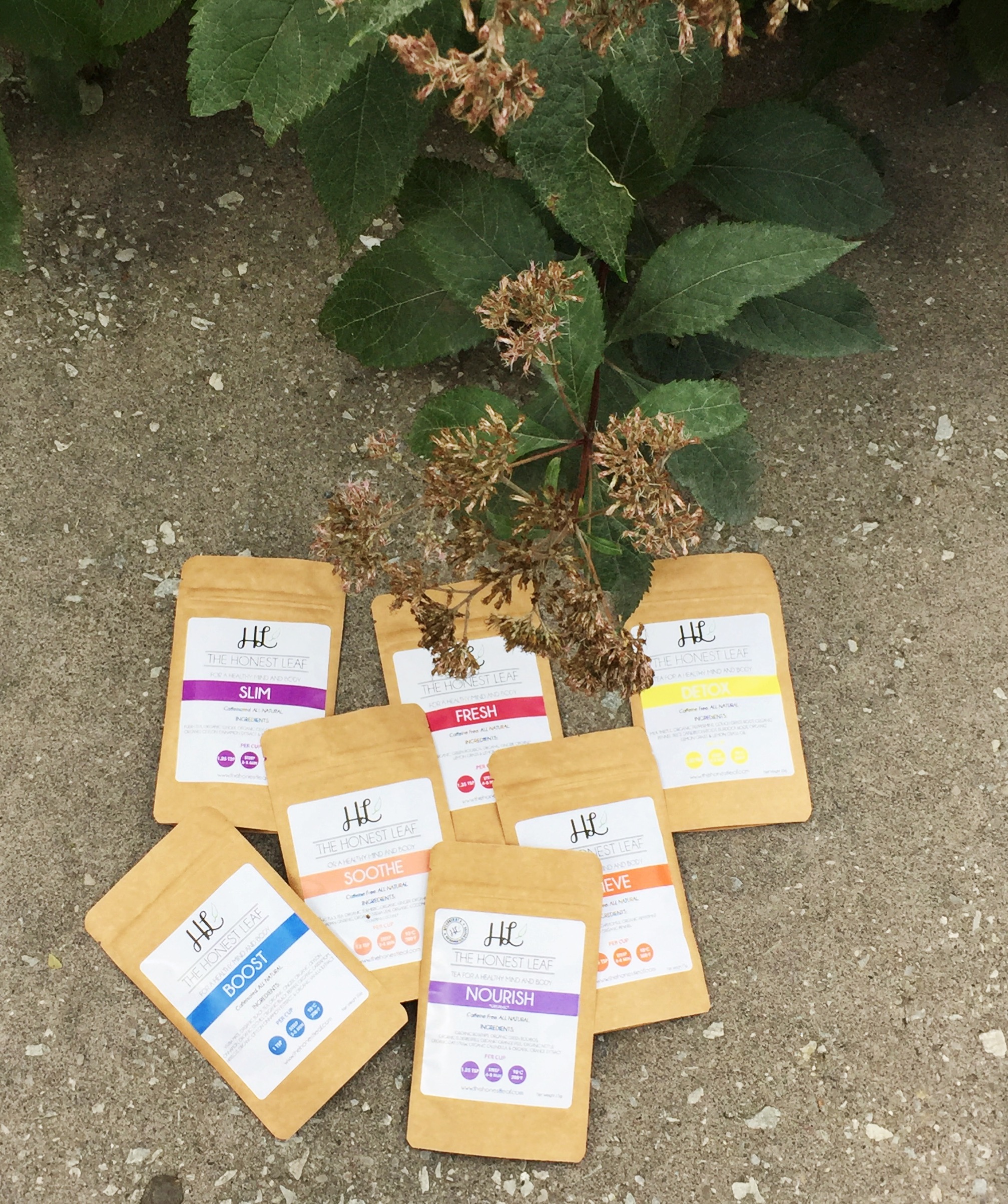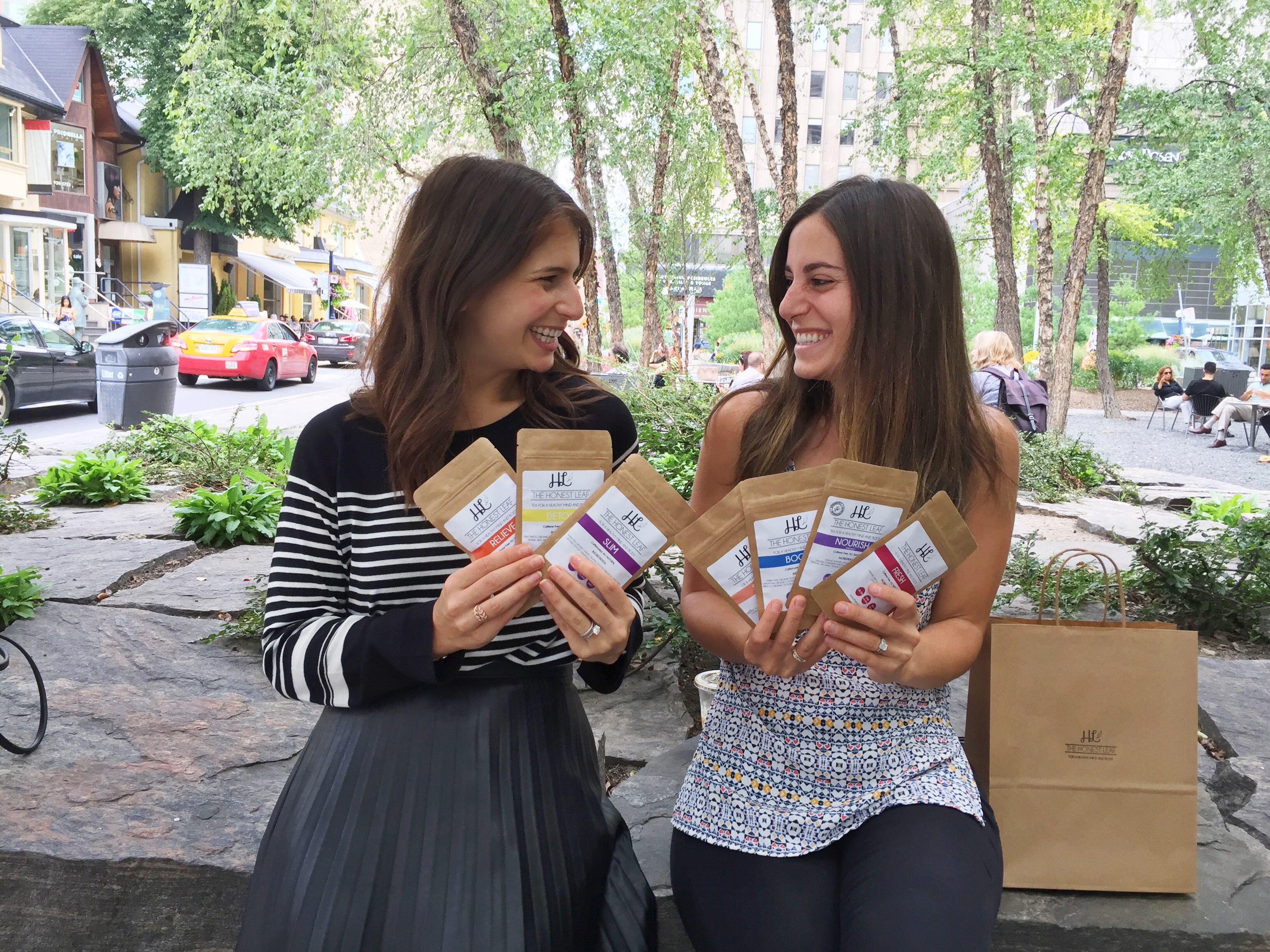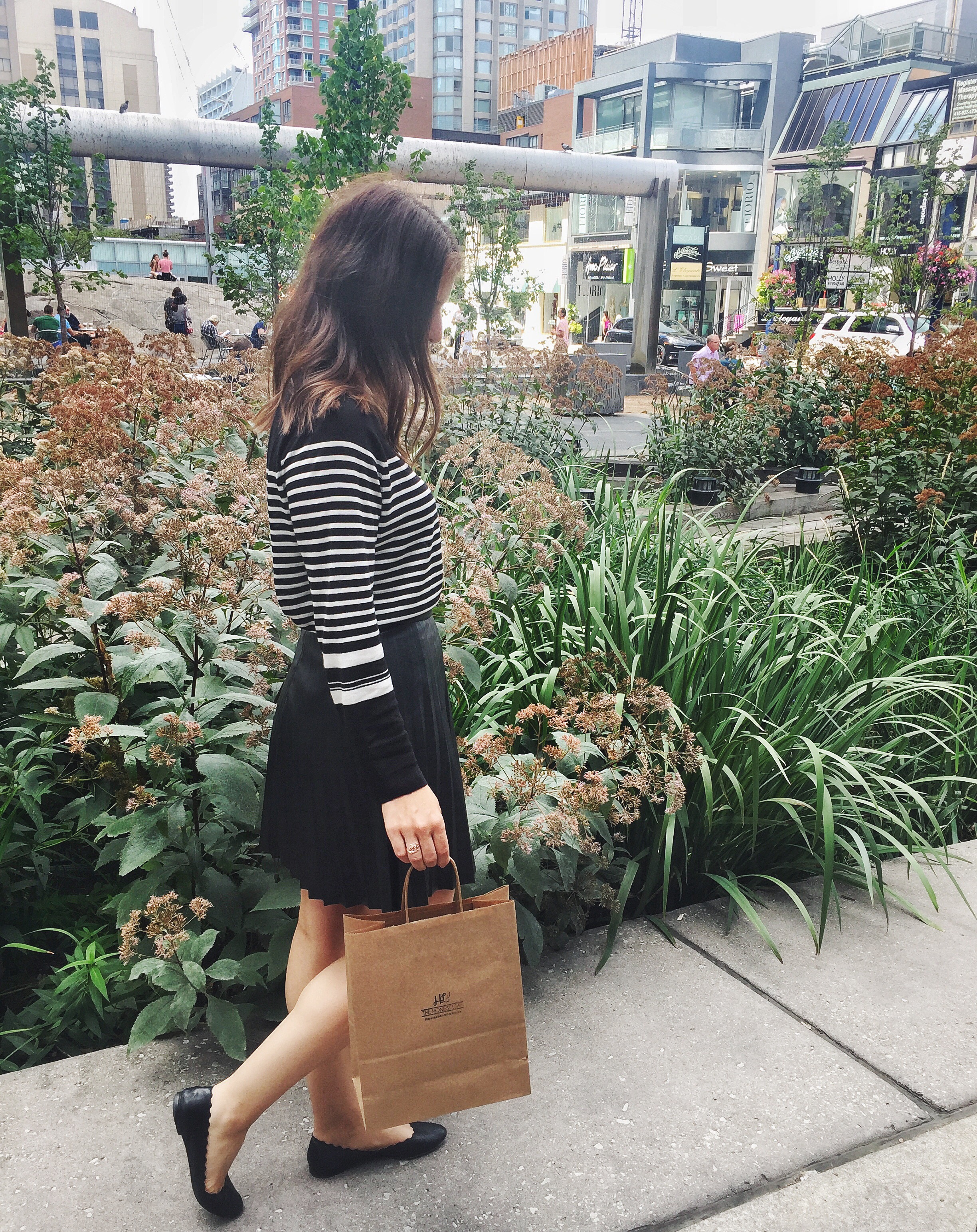 Tell us about your background—how did you get into the tea business in the first place? After graduating from Kinesiology at The University of Western Ontario, I decided to enroll in nutrition at The Institute of Holistic Nutrition. It was there that I became fascinated with different ingredients that could help support various parts of the body. When I graduated, I started seeing clients one-on-one and noticed that most people had very similar health goals. Tea was always something I recommended because I was such a tea lover and knew how amazing the health benefits were. I decided to start formulating some blends that targeted what my clients were looking for… digestive support, reducing inflammation, balancing blood sugar, etc. And then The Honest Leaf was born!
Has health and wellness always been a big part of your life? Yes! From a very young age, I was enrolled in competitive gymnastics and then moved onto competitive dance. In high school, my favourite courses were exercise science, nutrition and gym. So it was pretty clear that I was destined for a career in the health and wellness world.
What makes The Honest Leaf different from other teas? The Honest Leaf is not only a tea company, but also a wellness brand. Our goal is to be one piece of the health and wellness puzzle while maintaining honesty, integrity and transparency. We pride ourselves on using whole organic and all natural ingredients without the addition of artificial flavours or preservatives. That way you are getting the best quality product in every sip!
What are the biggest benefits of drinking tea? For starters, tea is full of antioxidants, which help to protect our cells against damage. It is also great for our metabolism, digestion and energy. And with the addition of herbs and spices, the health benefits are endless!
What was the biggest challenge of starting The Honest Leaf? The biggest challenge was actually just getting started. Not knowing where to start or really how to bring a product to market. I've never taken a business class and hadn't had any marketing experience at the time, so I kind of just went for it and hoped for the best. There was a lot of learning to be done in the beginning but no schooling could have ever prepared me for it. I call it "the school of real life" and it was the best thing I could have done.
What is a typical day in the life of

Shelby

?

Wow, that's a tough one. My days are forever changing but they always start off the same. I wake up around

6:45

(that's when my husband leaves for work and seems to always wake me up!), I make myself a cup of tea and try to fit in a workout…some days it happens, others… well. I check my emails and make a to do list of upcoming orders/deliveries/events. Some days I'm packing orders, other days I'm hammering out new social media and marketing posts and then there's always sales that are part of my daily routine. I'm still a one woman show so I wear a lot of hats.
Aside from drinking tea, what are some other things you do to stay healthy? I LOVE walking and exploring the city. I take about 2-3 walks daily to help reset and refresh my mind. I try my best to get in a few workouts a week. I like a good sweat. Otherwise, I make sure that I have time for myself and my family. It helps to keep me grounded when life gets a little stressful.
Any advice for entrepreneurs out there looking to start their own business? My biggest piece of advise is that you have to be prepared for a roller coaster. What I mean by that is that there will be days that are amazing and you'll feel like you're on top of the world. And then there will be days where you want to give it all up (trust me, I've had many of those). But in the end, if you are doing something that you are truly passionate about, you gotta just go for it. Because if you don't, you'll always wonder about the what if. Make it happen!
Be sure to enter our
Instagram contest
for your chance to win three of your very own teas!