You may remember a few weeks back, I took on a crazy challenge to go without conditioner for 10 days! Watch here for what happened to my hair and read below for why I'll never go without conditioner again!
As a fitness trainer and blogger, it is my job to both stay in shape and to share how I do so with my audience. Displaying the nitty gritty details of my life on social media has become my new norm, so it goes without saying that I get asked a lot of personal questions. "What do you eat every day?" "What time do you go to bed?" and one of my most frequently asked questions "How often do you wash your hair?" Now this may seem like a silly question at first, but for so many women, planning our workouts around our hair washing schedule is no easy feat.
When I decided to become a full-time fitness instructor, I knew that any hair washing schedule would go out the door. After all, it was now my job to get super sweaty every single day. My new routine became a daily hair wash and although sweat can really dry out your hair, I use the Pantene Repair and Protect conditioner and it always left my hair feeling super soft and smooth. So, when Pantene approached me about taking on a 'No Conditioner Challenge' I was both shocked and scared.
Shocked because they told me that over 50% of Canadian households don't buy conditioner. What?!?! I didn't even know that was a thing. I just assumed everyone used conditioner. So, to show the people who don't use it what they're missing out on, they challenged me to go without.
Scared because I must wash my sweaty mop of hair every single day and have never not used conditioner in my life.
But hey, I'm always up for a good challenge.
It also wasn't really an option for me to go into hiding for 10 days. Yes, I had to teach my classes, but I also had to then get dolled up for my daily photo shoots, filming video content and taking meetings. This was going to be interesting.
Day 1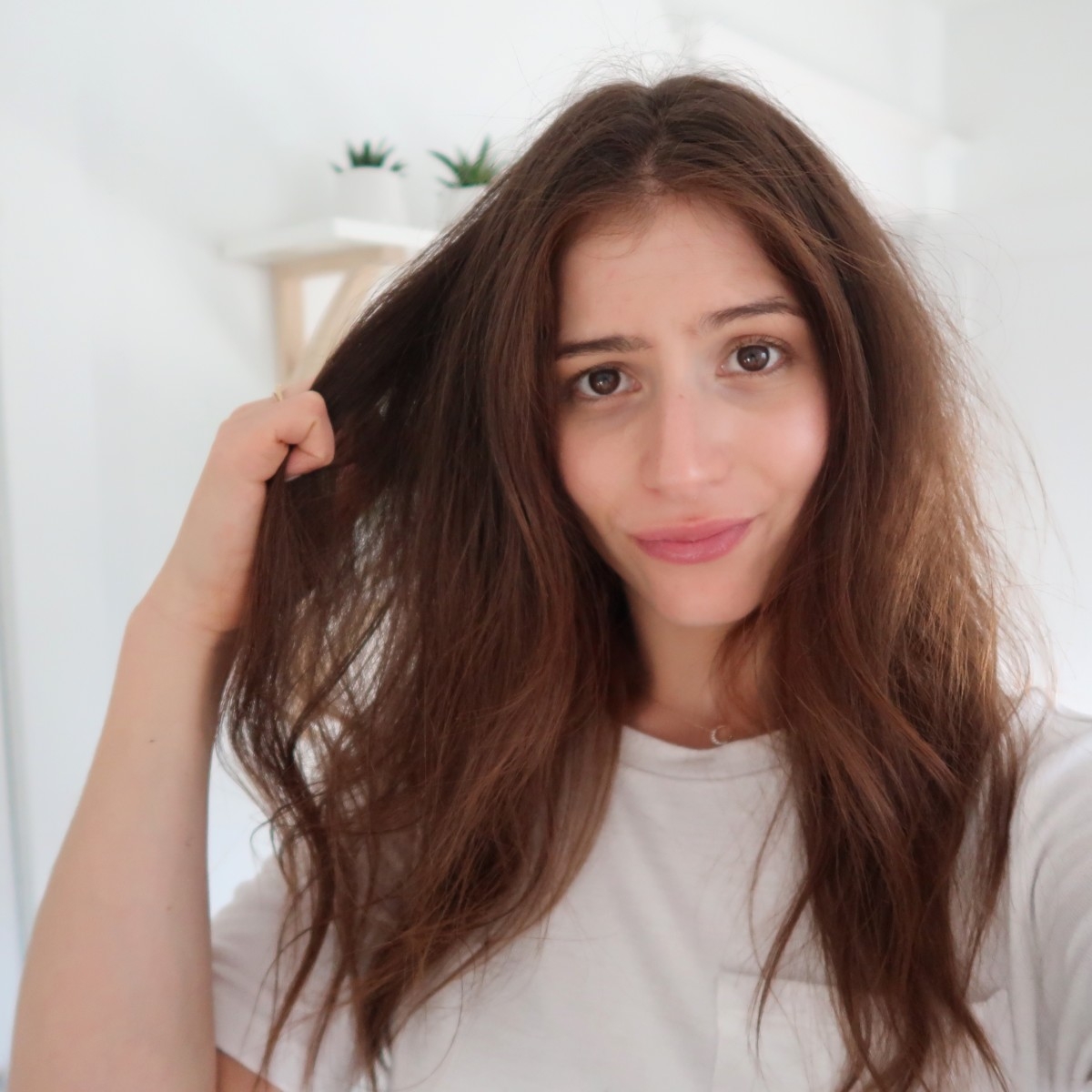 That first shower was a bizarre experience. Like I said I've always used conditioner so my shower felt both super short and unfinished. More than anything the muscle memory of only reaching for one hair product was super strange. Combing out my shampooed hair was quite challenging. There was a lot of hair loss after struggling through those knots.
Day 5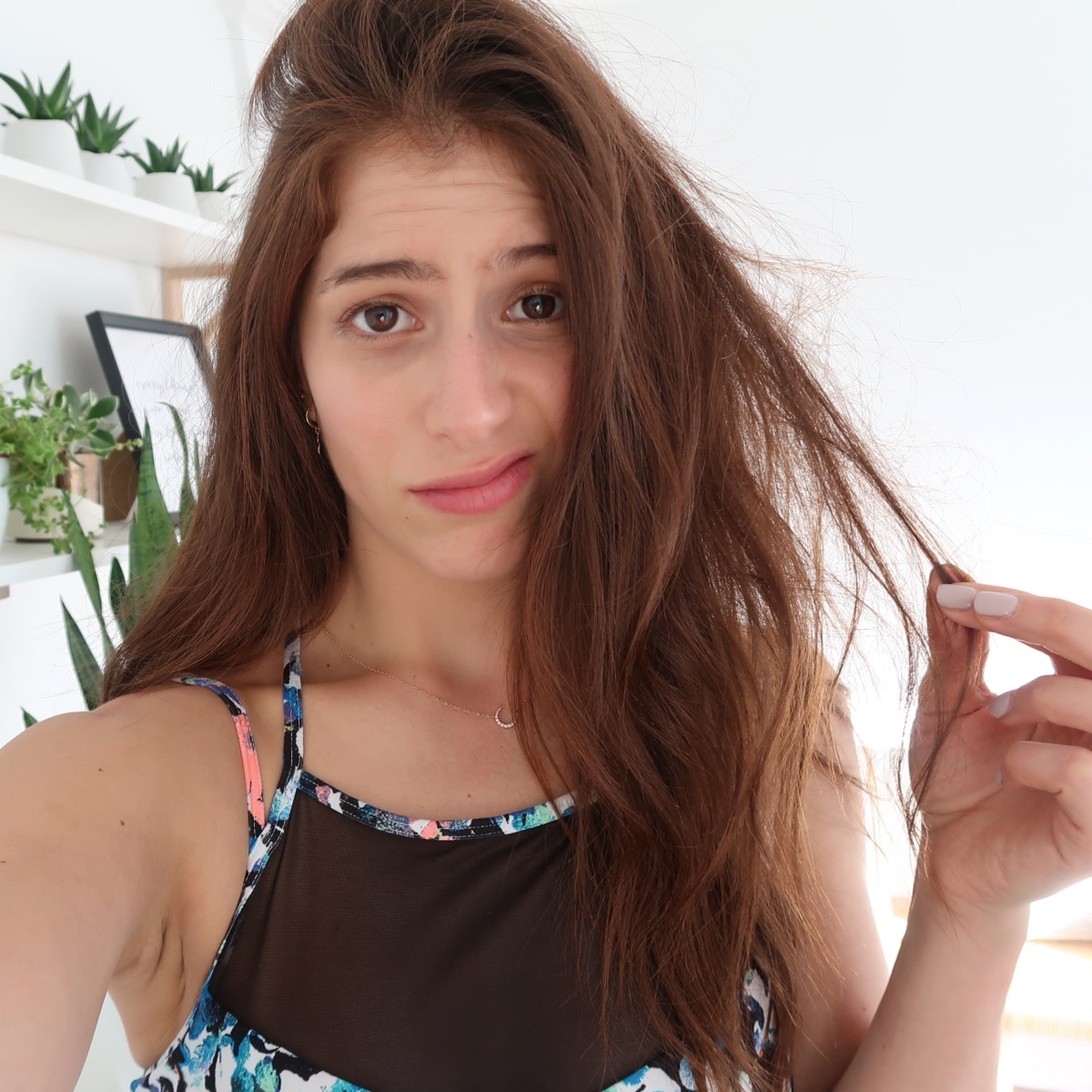 Okay so I knew I had a lot of breakage in my hair but when I went to blow-dry it, the damage was so visible! I never realized how much conditioner smooths out my hair before styling. Also maybe it was just my imagination but I swear my hair smelled bad all day. Sorry if that's too much information but you guys are used to that by now!
Day 10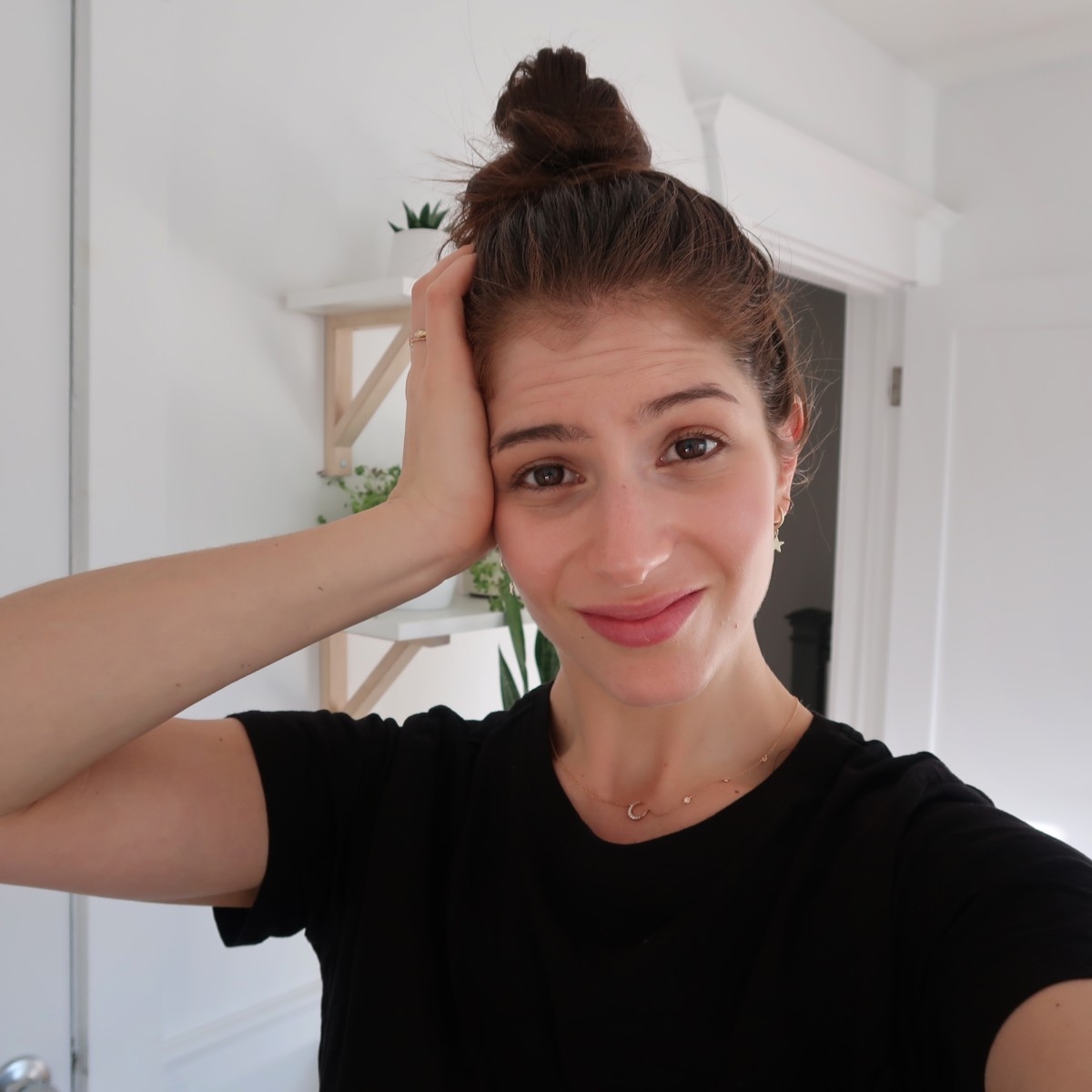 Seriously though, how do people not use conditioner?! The puffy-factor in my hair was next level. I needed to rock the top-knot for the rest of this challenge. There is a zero percent chance I would have lasted a single day longer. I have never been more excited to wash my hair in my entire life! And even though I was a conditioner user before I started this challenge, I definitely learned first-hand the importance of using conditioner to protect your hair.
Even though I've never gone without conditioner in my life, I'm still shocked at what a significant difference it makes. The biggest changes I noticed were the visibility of damage and the cleanliness of my hair. I always just associated shampoo with cleansing but truthfully, my hair never felt fully clean without the conditioner.
As an avid Pantene Repair and Protect user, as soon as I stopped using it, I noticed the damage right away. My hair goes through a lot each day. Between getting it sweaty, throwing it up in a top-knot and then using heat to style it, there can sometimes be visible breakage, which became so much more noticeable as soon as conditioner was out of the equation.
As I mentioned, my job requires me to not only teach classes but to also post photos and videos of myself constantly. Not having my hair 100% to my liking made this really difficult. Whether you're on camera or not, we all know the difference that a good hair day or bad hair day can make. It's not just about our outside appearance. I workout to look and feel my best and that's exactly what I help my clients with too! It's about feeling confident! For me, giving up this control was extremely hard.
That first hair wash and condition after the challenge was pretty incredible! I used Pantene Repair and Protect 3 Minute Miracle – I could have stayed in the shower for 30 minutes it felt so good! Combing out my hair with ease and then styling it was a completely different experience. It felt smooth, looked extra shiny and the damage was much less visible.
I can't believe what a difference a short amount of time without conditioner can make and I really can't believe that there are people out there who don't condition! I'm now back to my old routine. Yes, the sweaty top-knot is still in action but at the end of the day I get to wash and condition my hair the way I like and I'm feeling as confident as ever!
Thank you to Pantene for sponsoring this post. All views and opinions are my own.