Are you one of those people that does not feel like you got a good workout unless you sweat a ton? I am too! This is why I tend to stray away from Pilates classes and choose workouts that are more intense. Don't get me wrong, I know there are so many benefits of Pilates such as improved core strength and stability, but most of the time I just favour a good sweat session. That was until I was introduced to Vega Power Pilates. Ladies and gentleman, the name says it all – this workout is POWERFUL. I was lucky enough to be invited to a class taught by the amazing owner, Cecilia, and she totally kicked my butt! All my Toronto readers and Pilates skeptics, I strongly recommend you check this studio out…if you are up for the challenge! Keep reading to find out more about Vega and Cecilia: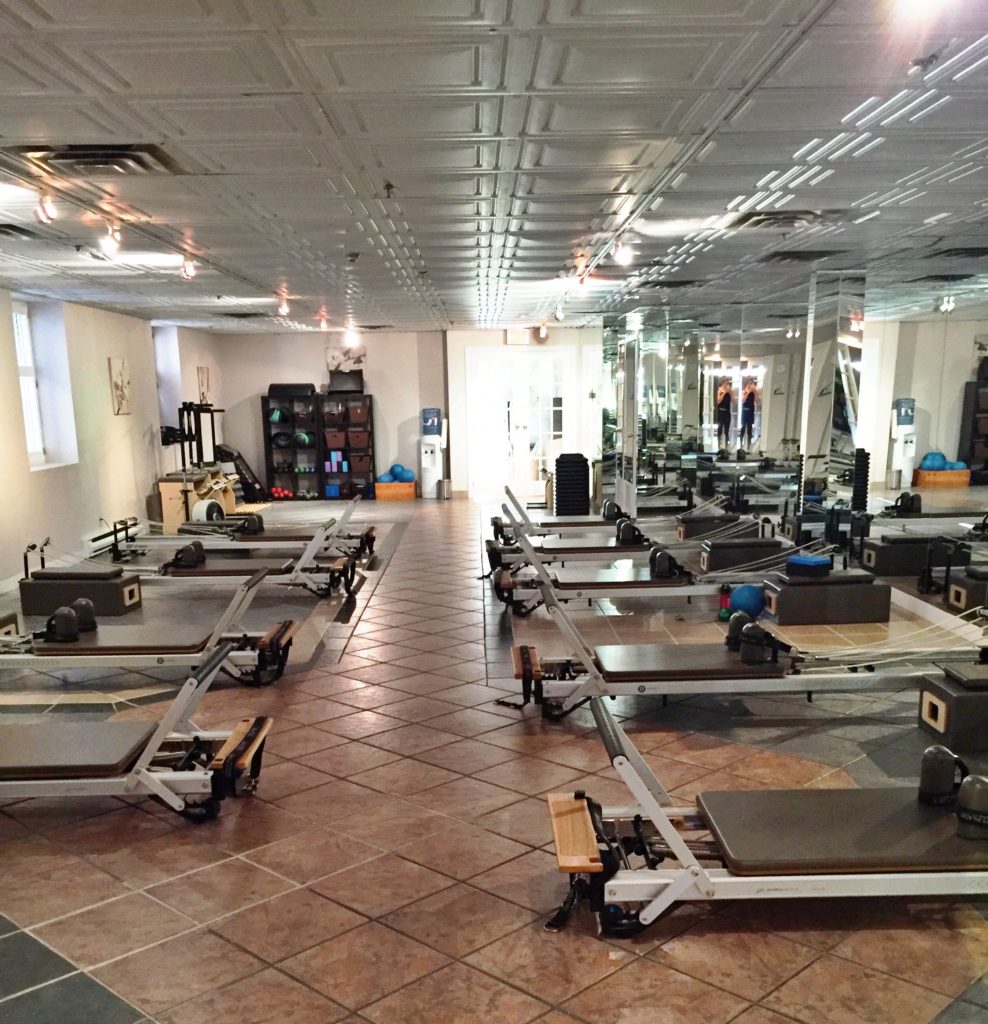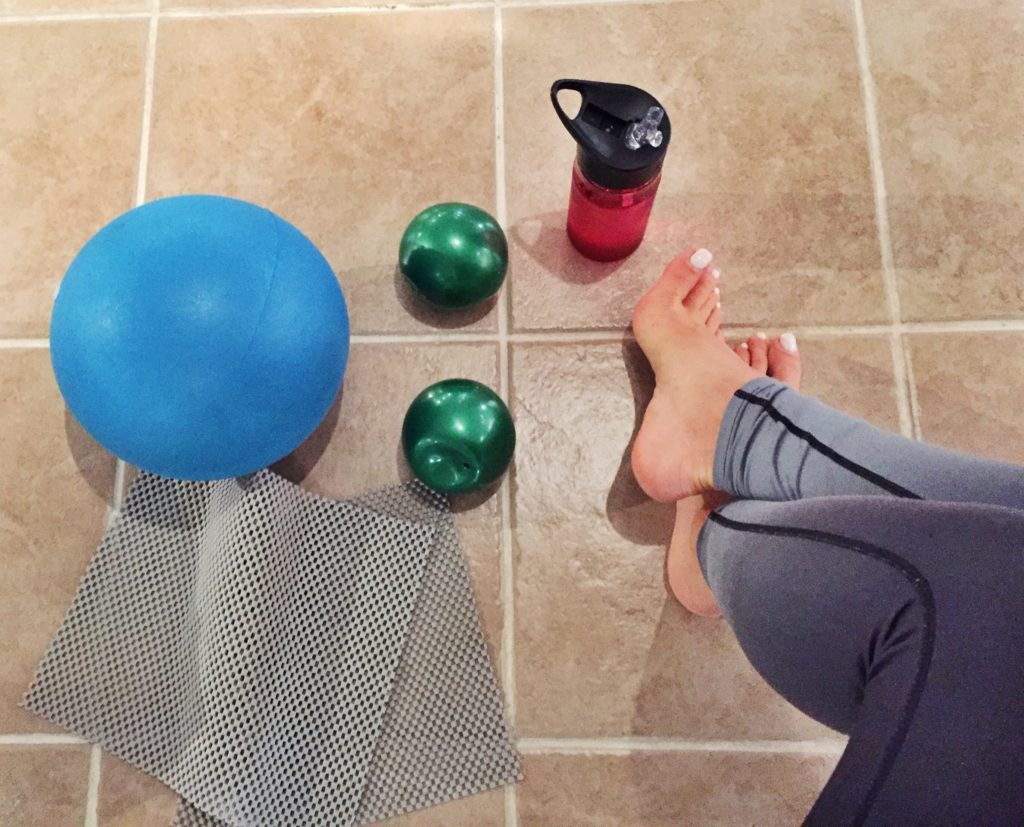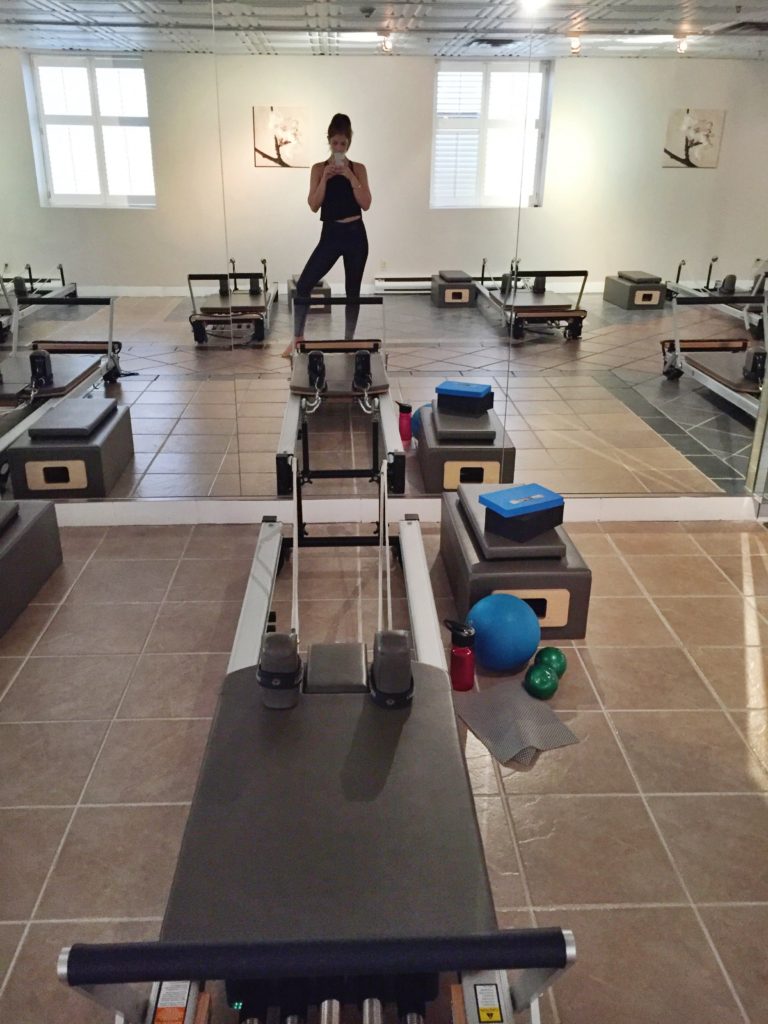 Tell us about your background—how did you get into Pilates in the first place? I got the Pilates bug while working for the STOTT PILATES cooperate training center/head office. I was exposed to the movement 24/7 – I fell in love from the first ab prep.
How long had you been doing Pilates before you wanted to open your own studio? I had been practicing as an instructor for about 2 years before I committed to my own space. First from home with a few clients, then to a rented space in a physiotherapy clinic to my first commercial space. It was a slow progression to having my own studio.
What are the biggest benefits of doing Pilates? Pilates is a great foundation to all other fitness modalities. Below are 6 key benefits of doing Pilates.
1. It's amazing for your abs – Pilates hits your core unlike any other workout.
2. It can ease back pain – a stronger core equals a better back. Pilates alleviates stress on the area and ups mobility.
3. It's Easy on Your Joints – Pilates is slow and the controlled movements put minimal impact on your joints as there is no jumping or high impact movements
4. It hones your focus
5. It improves your sports performance
6. Pilates makes you more flexible, which prevents injury and corrects posture.
What are your personal favorite Pilates moves? Everything we do is my favorite Pilates move. However I do love lunges/squats and planks on the reformer. The reformer makes everything fun.
What was the biggest challenge in opening Vega? The biggest challenge for me as a business owner was having had to relocate my first studio due to development plans. Vega Power Pilates is my second studio. Although many clients followed me to this location, I've had to rebuild loyal followers in this new space. It is a better location, brighter, spacious and very central. Class pass has definitely helped me in getting new clients into the studio.
What makes Vega Power Pilates unique? I think the style in which I teach my classes makes me unique. Clients will really feel the workouts. They see quick results from our style of training and they fall in love with the method. We focus on strength, endurance by providing fun energetic classes, while maintaining an authentic Pilates style in a very safe environment. We have found the secret balance clients are looking for.
What is a typical day in the life of Cecilia? Busy, busy, busy.
What are some of your favorite active-wear brands? I love Basil Sul, Margarita and Nike and currently working on my own line for Vega Active Wear.
Any advice for entrepreneurs out there looking to start their own business? Have a good business plan, do your research, begin with something small and grow it from there. It's important to have good support through the journey. And lastly, talk to other entrepreneurs to see what their experience has been like opening a new business. And then go for it and believe. You will never know until you try.
You can sign up for a class on Vega's website or on ClassPass!