When I was invited back in September to spend a winter weekend in Mont Tremblant, I was filled with joy and excitement…until it dawned on me. Does this mean I have to try skiing?
That's right, I'm a 30 year old Toronto native who had somehow managed to never attempt either skiing or snowboarding.
I grew up dancing, I really don't like heights and I really hate the cold. The excuses were endless and managed to get me out of every situation where I would ever need to try these winter sports.
But now, as a full-grown human who extensively relies on the use of her limbs for her career (and who still really hates the cold) I was faced with the opportunity to try yet again. Do I accept this invitation to Mont Tremblant knowing the bunny hills would soon be on my horizon? Heck yes.
Known for it's beautiful Laurentian mountains and it's quaint, colourful village Mont Tremblant is considered a top winter resort destination across the globe.
During the busy winter season, Porter Airlines flies roundtrip directly from Toronto to Tremblant. Walking off the plane and into a cosy log cabin serving as an airport, I was already digging the winter vibes of the weekend.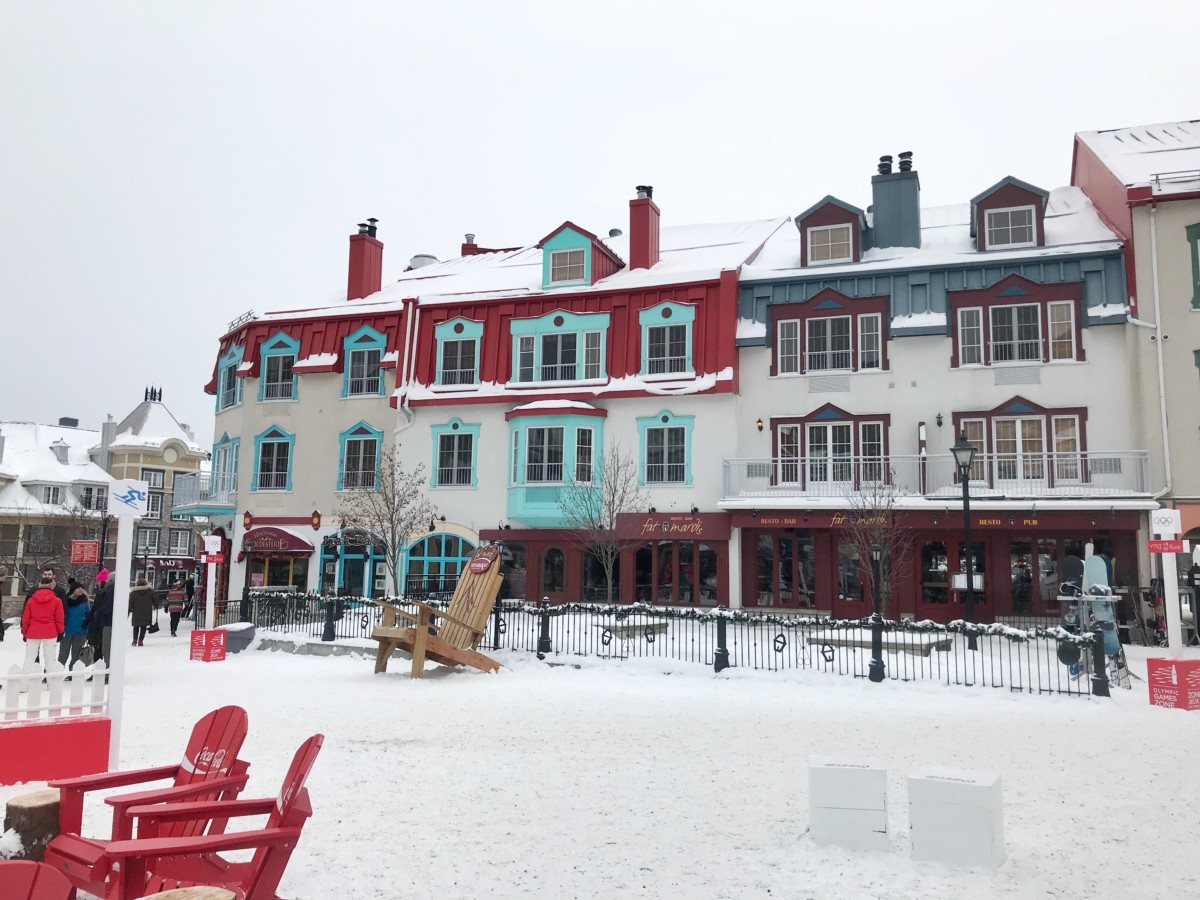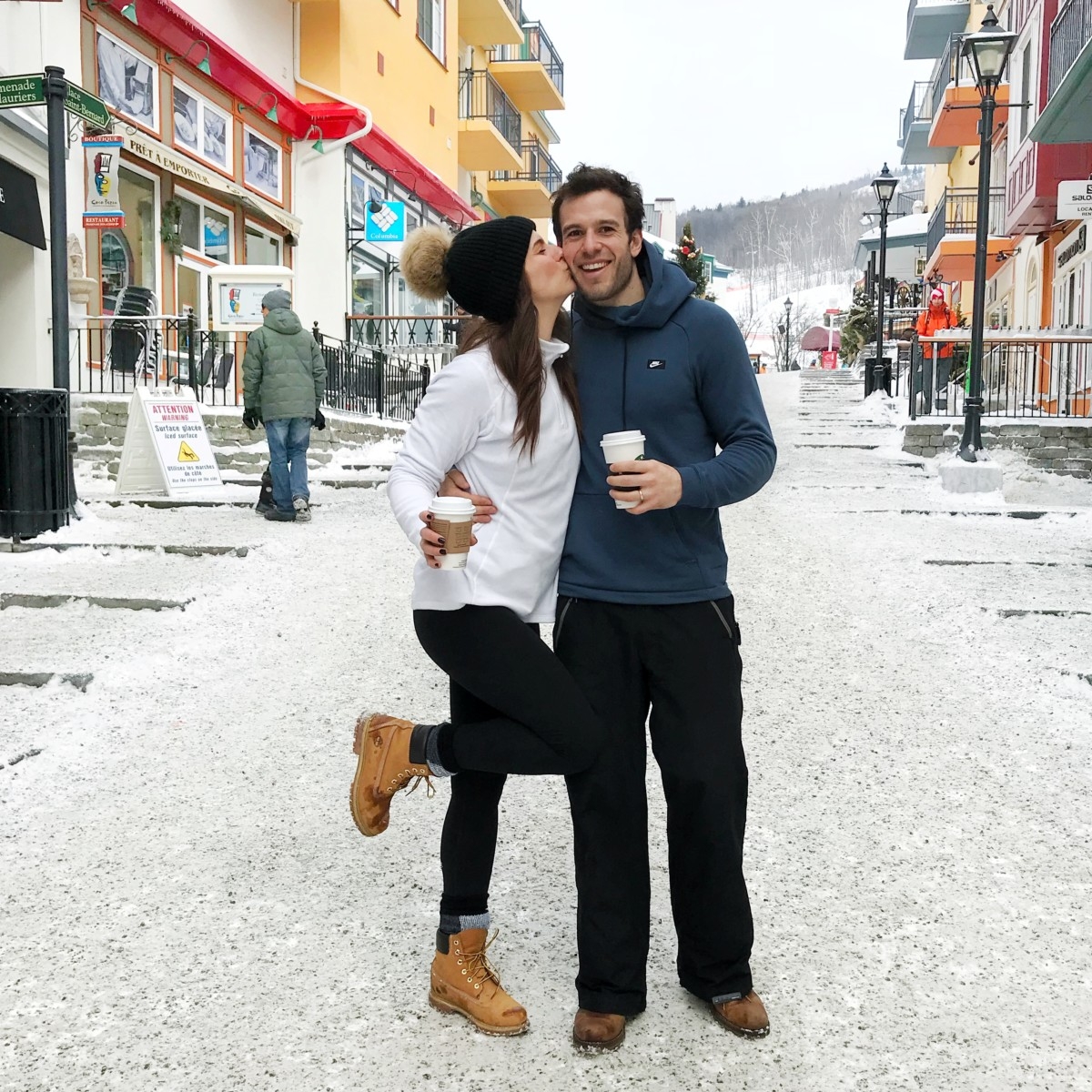 After a guided tour of the village, which I equated to a winterized Disneyland, it was time for lunch and then our skiing and snowboarding lessons. After about 30 seconds on the bunny hills, DC got his groove back and was off snowboarding on the big hills like a champ ("big hills"…you can tell I'm a newb).
I, on the other hand, stood my ground on the bunny hills amongst the 4 and 5 year olds. Hey, I have no shame.
Much to my surprise, I actually really liked skiing. Our friends at Tremblant hooked me up with an incredible instructor and by the end of the hour, I mastered that pizza stop.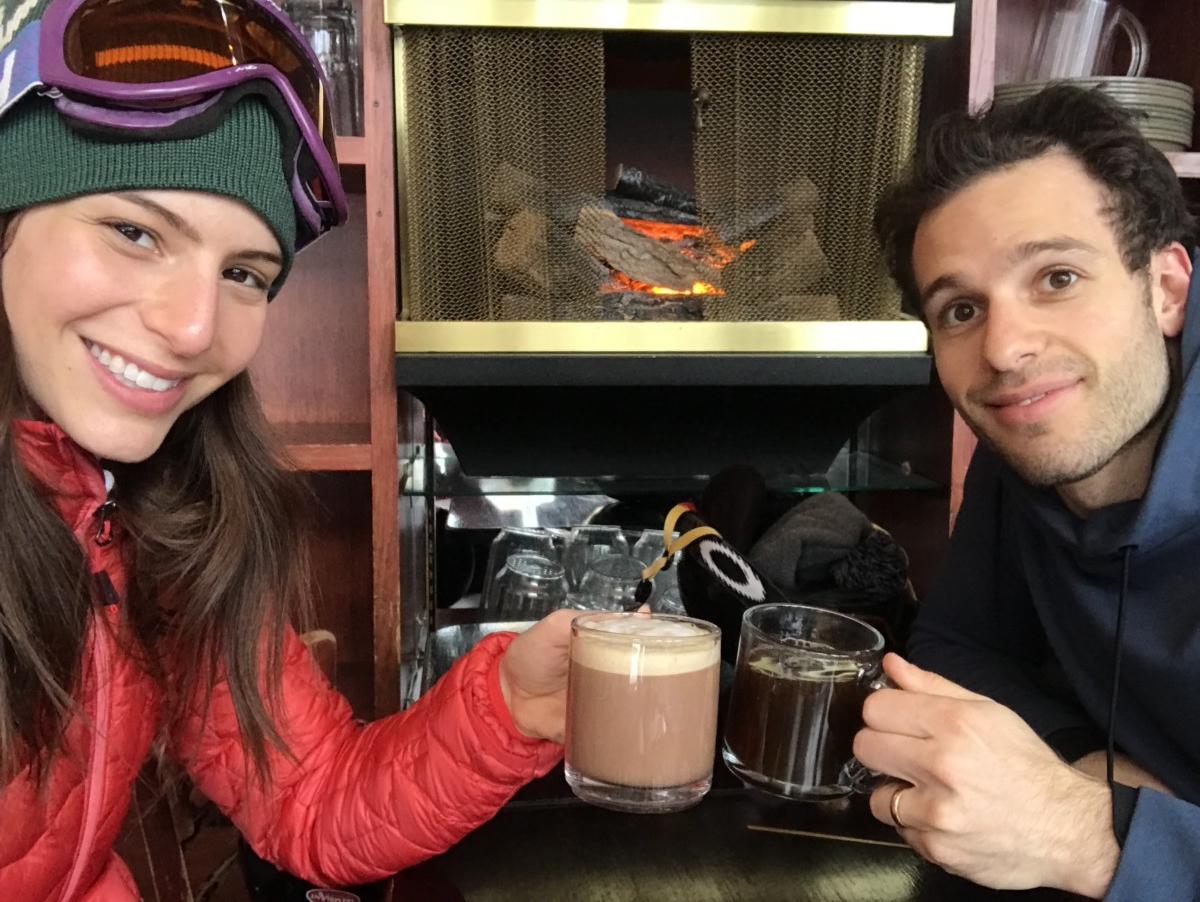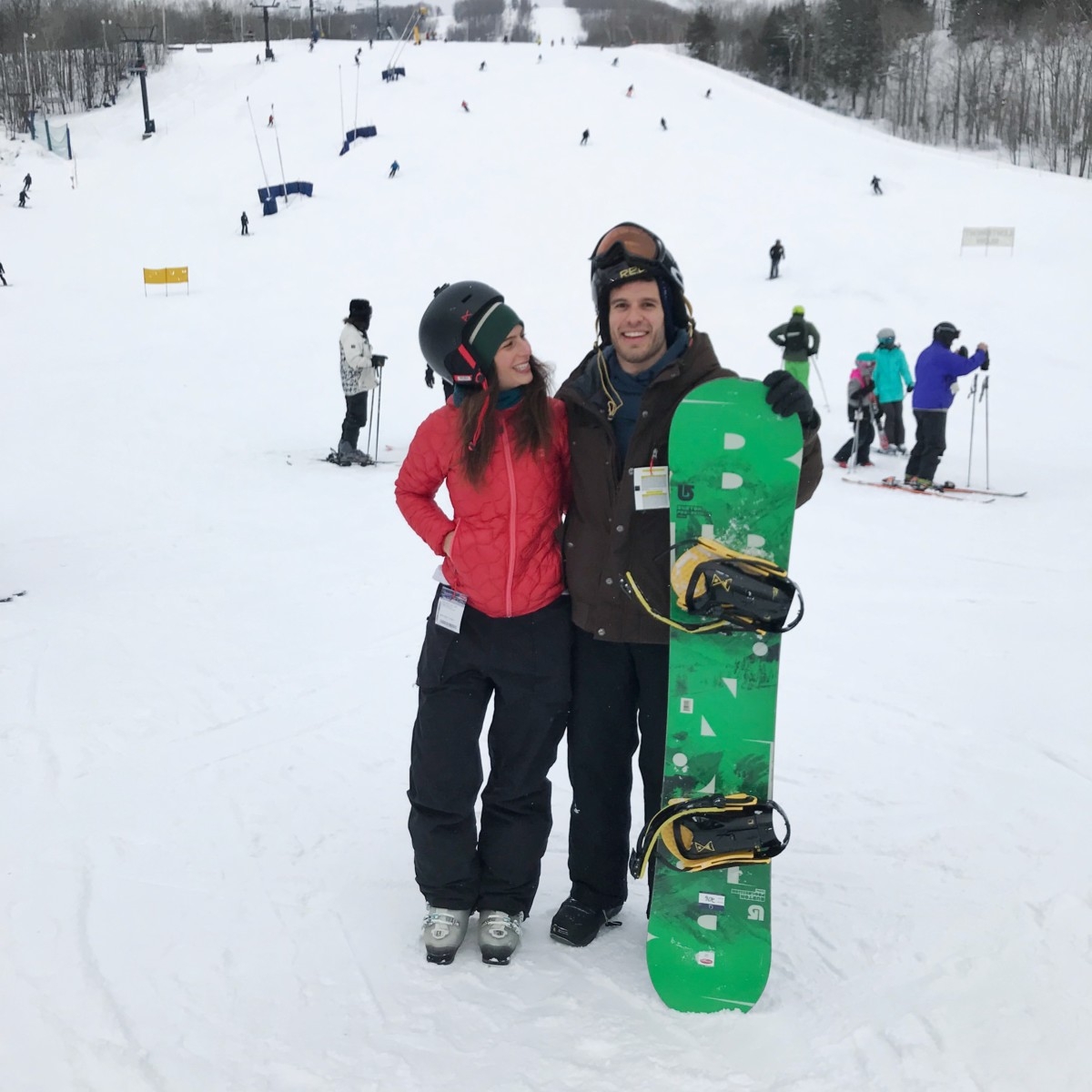 It was then time for the best part, apres ski. Turns out I'm really good at drinking beer and eating nachos when I'm wearing a toque and goggles to fit the part.
The night was spent at the Casino where we enjoyed a delicious dinner and celebrated that I still had both my legs.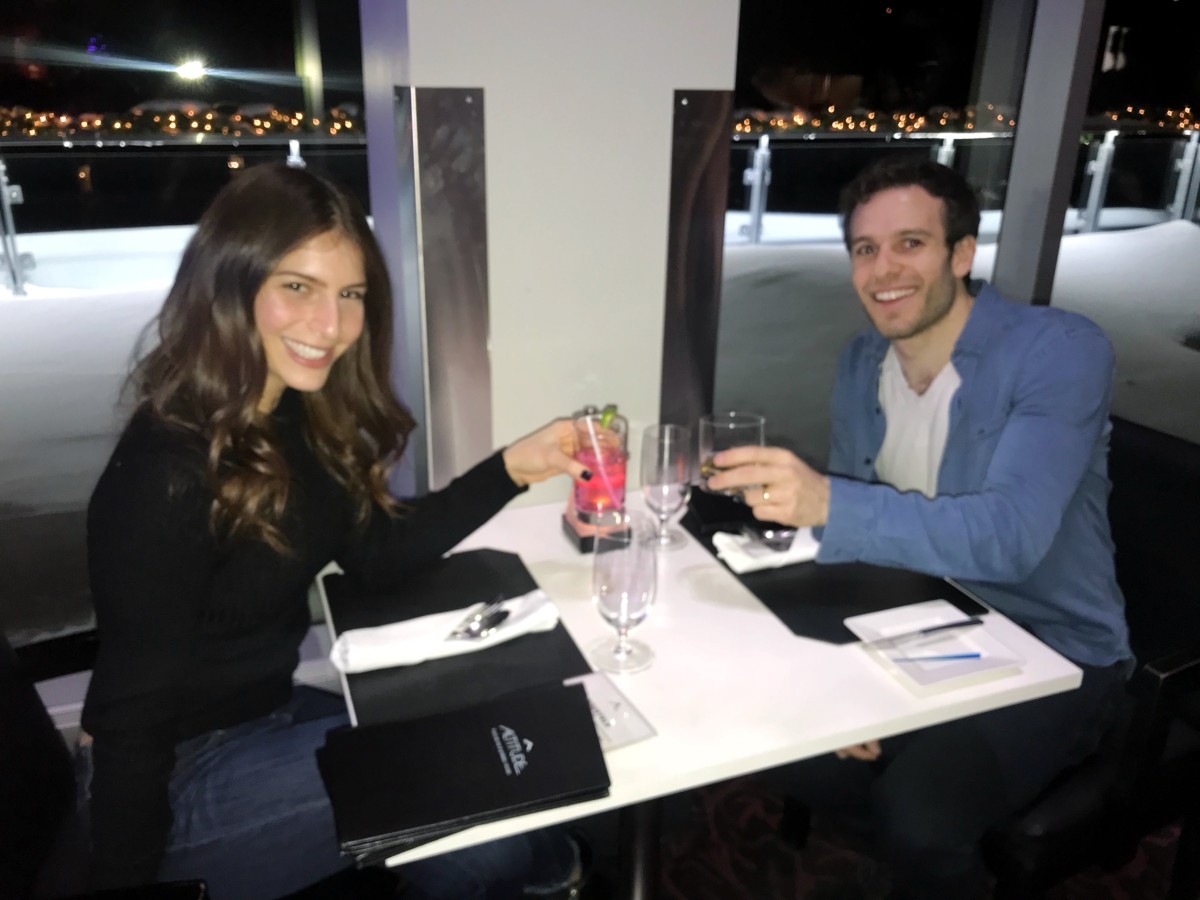 Day 2's activities were a little more my style where we spent 2 hours snowshoeing through the woods. If you want to take it up a notch we saw lots of people on our hike cross-country skiing and fat-biking. These were great ways to take in the Tremblant views without skiing or snowboarding.
The afternoon was spent dog-sledding about an hour outside the village. The experience was really unique as you get to drive the sled yourself. Between controlling the sled with your body weight and fully running and pushing the sled uphill, it turned out to be a really good workout…at least that's what DC told me. I was busy enjoying the ride all bundled up in blankets.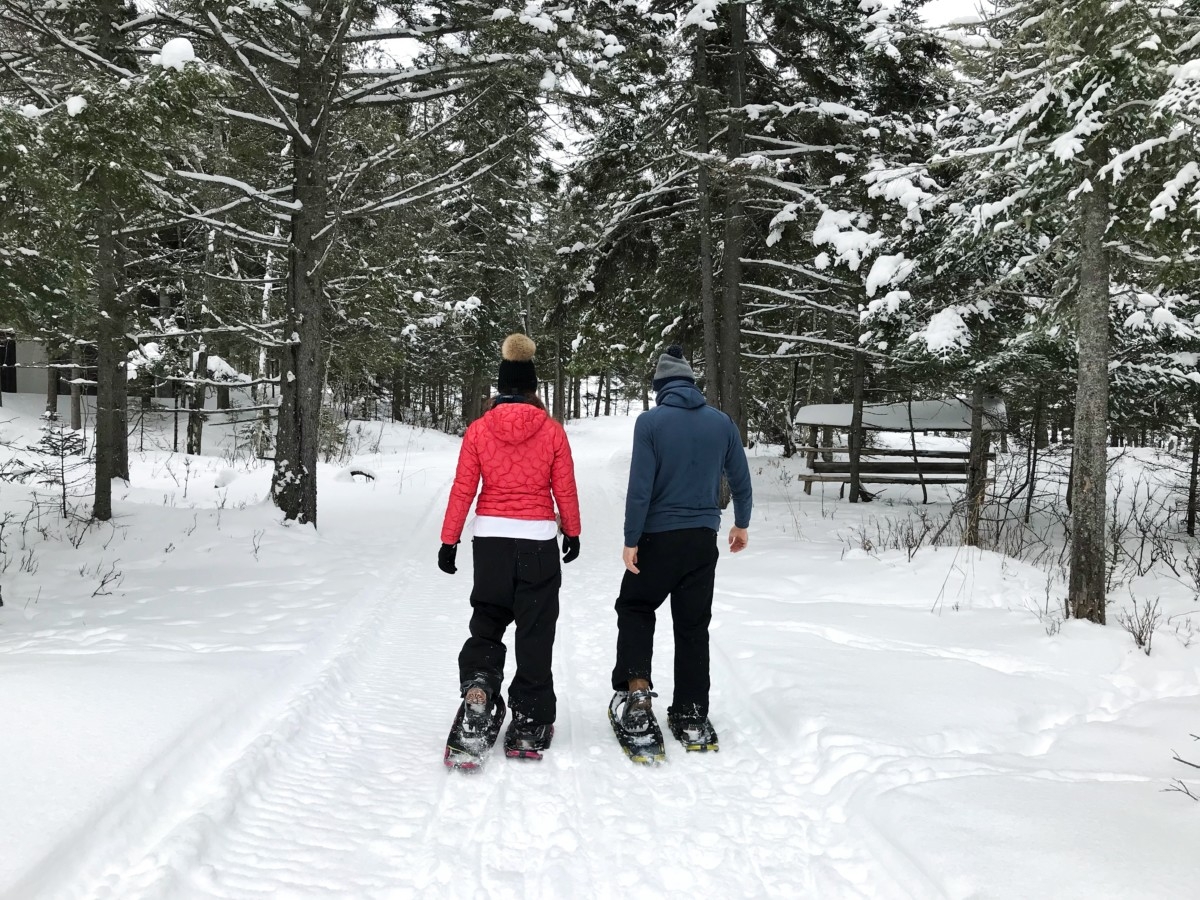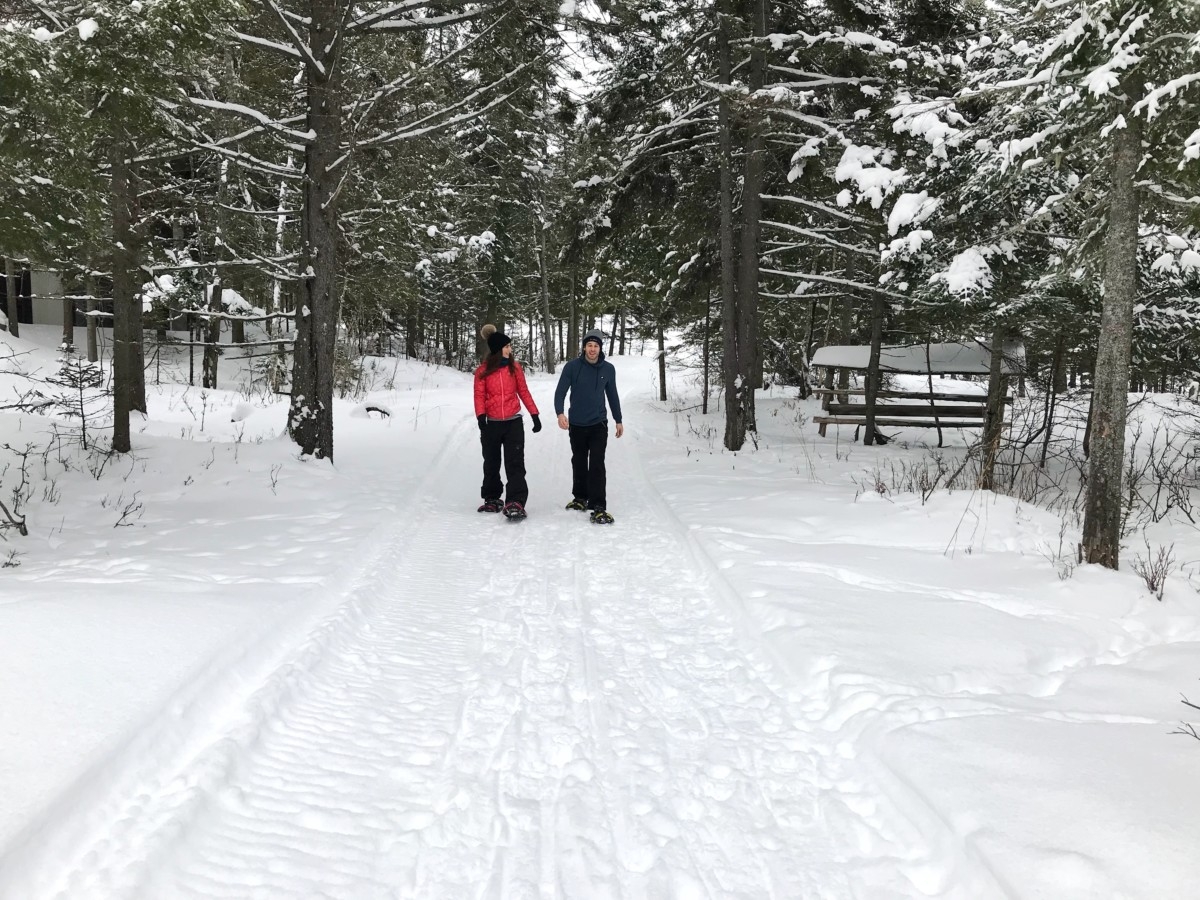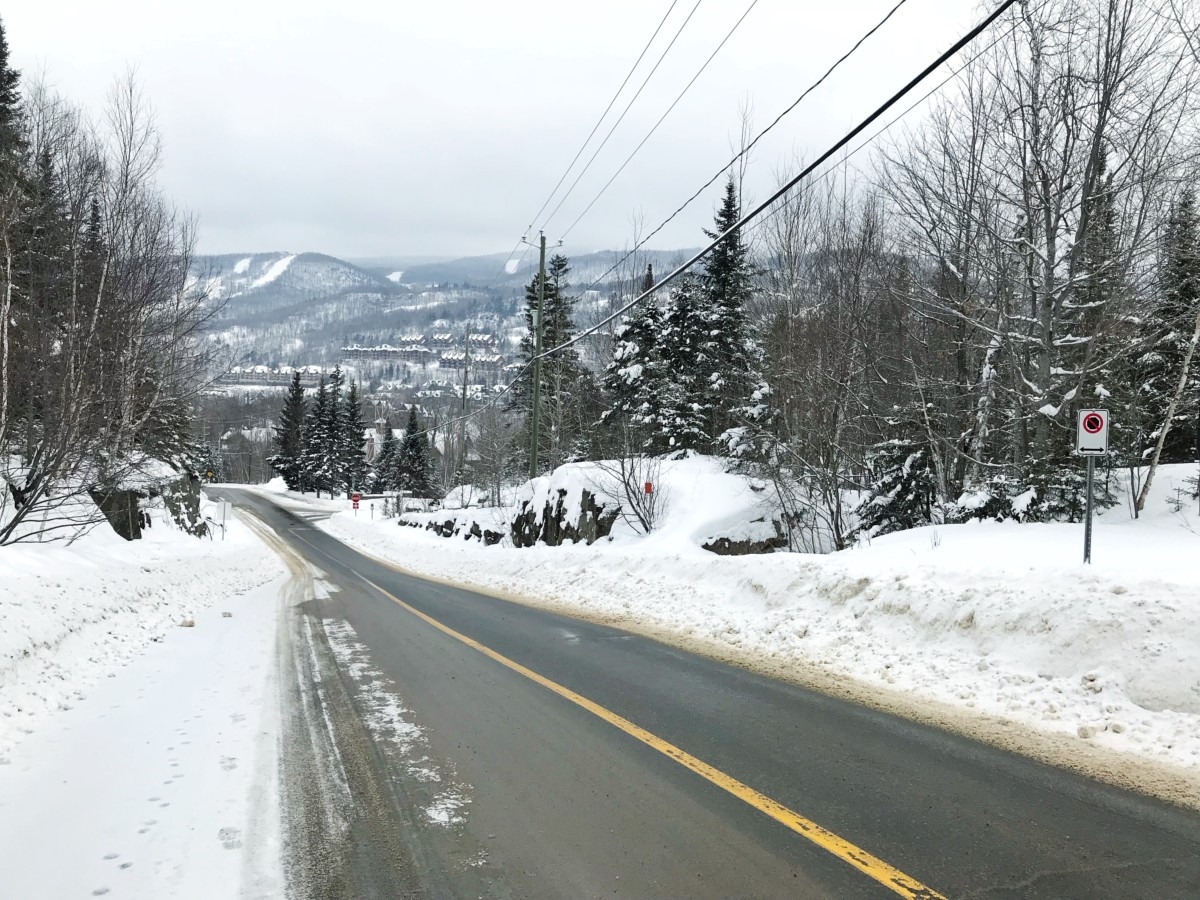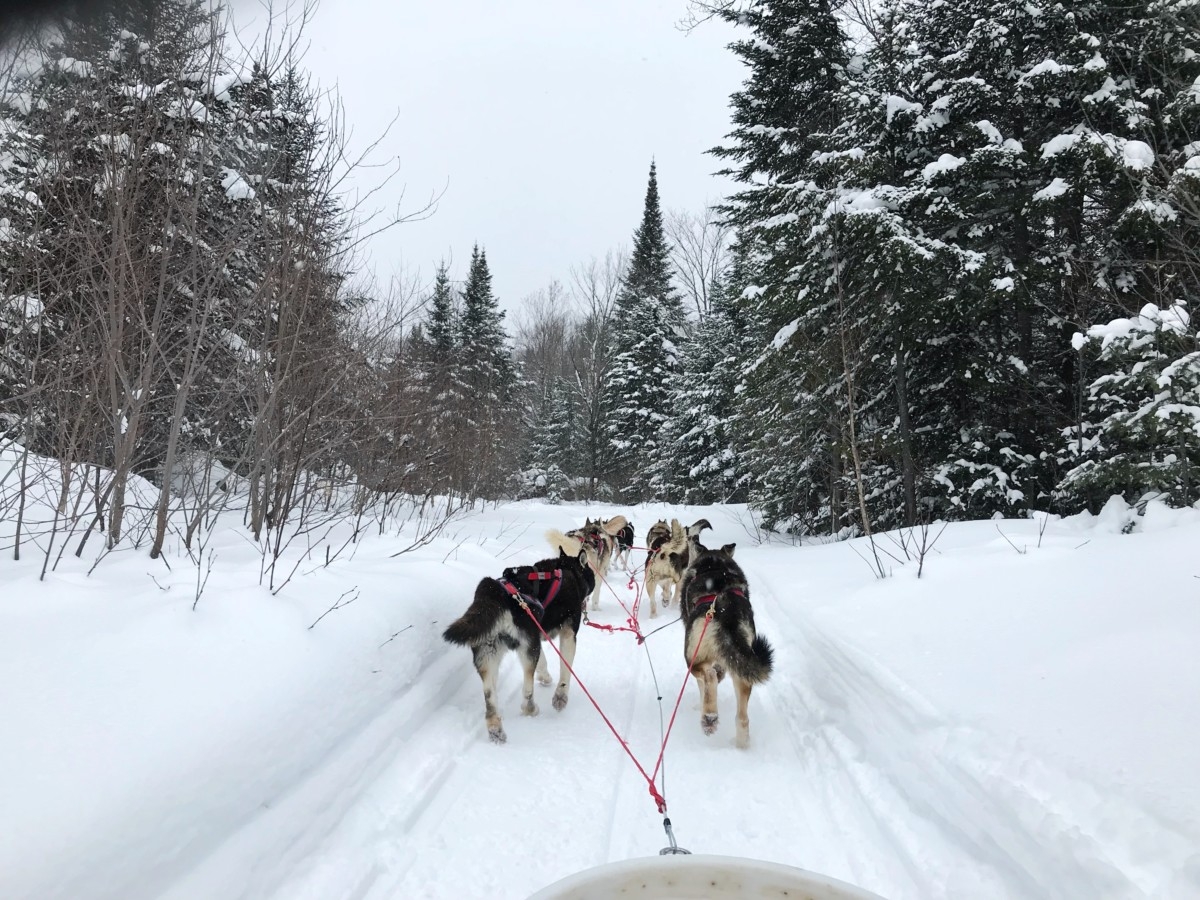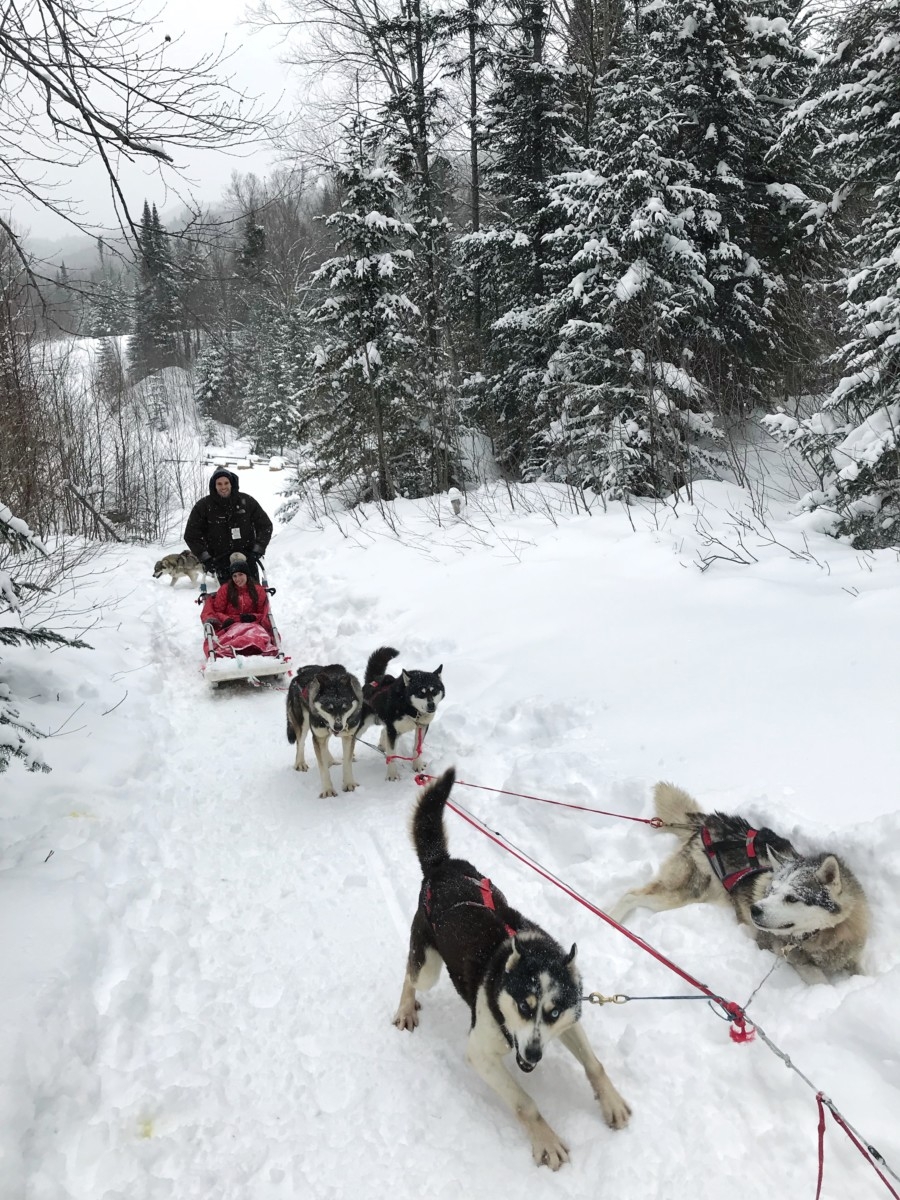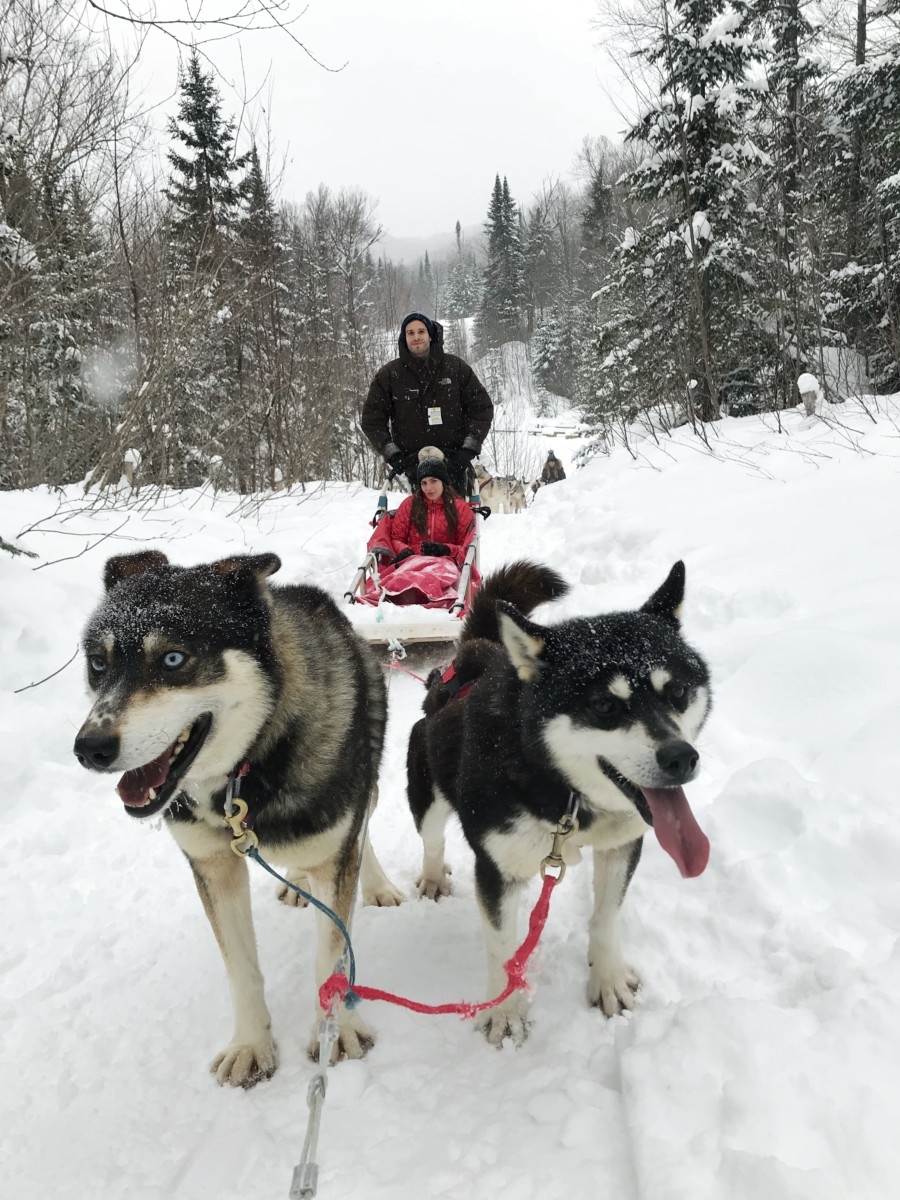 On our last day in the village, DC and I went our separate ways so he could enjoy several hours of snowboarding and I could relax at the Westin spa and get a massage. We met up for lunch at La Forge, which I highly recommend. It is situated right at the bottom of the ski hill which creates the perfect Tremblant ambiance. As we ate and looked out the window, I thought, 'this is a lifestyle I can get used to' yet it was eventually time to pack up and head home to our busy lives in Toronto.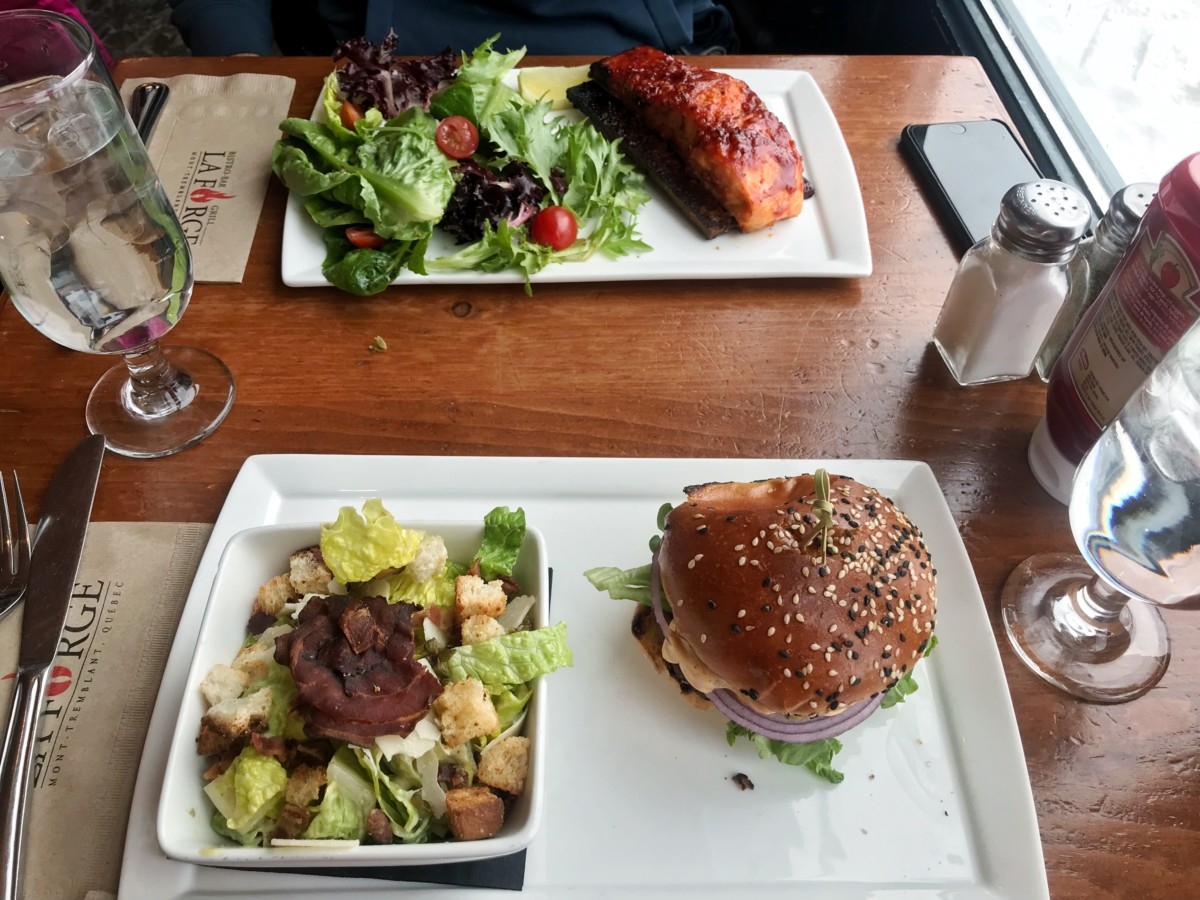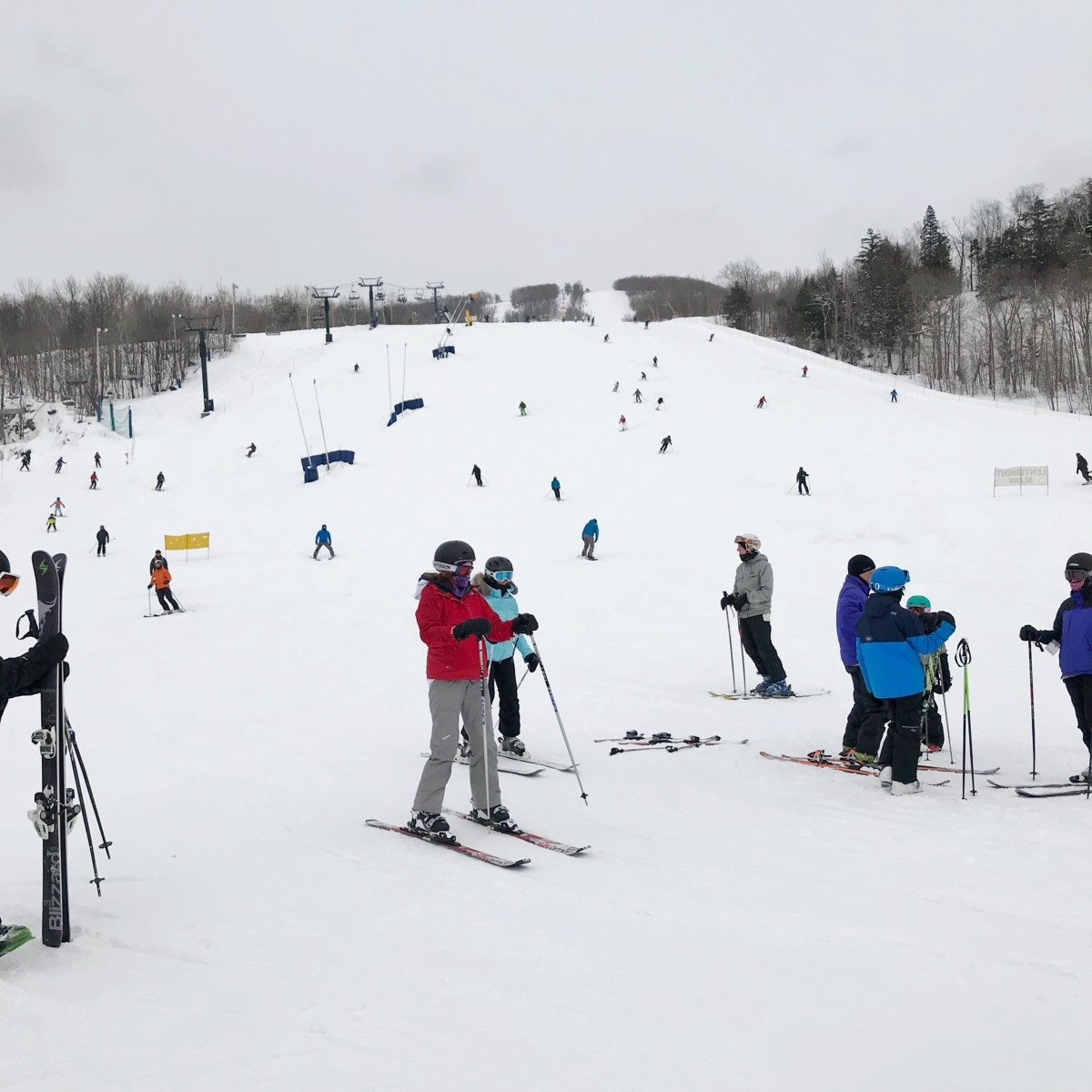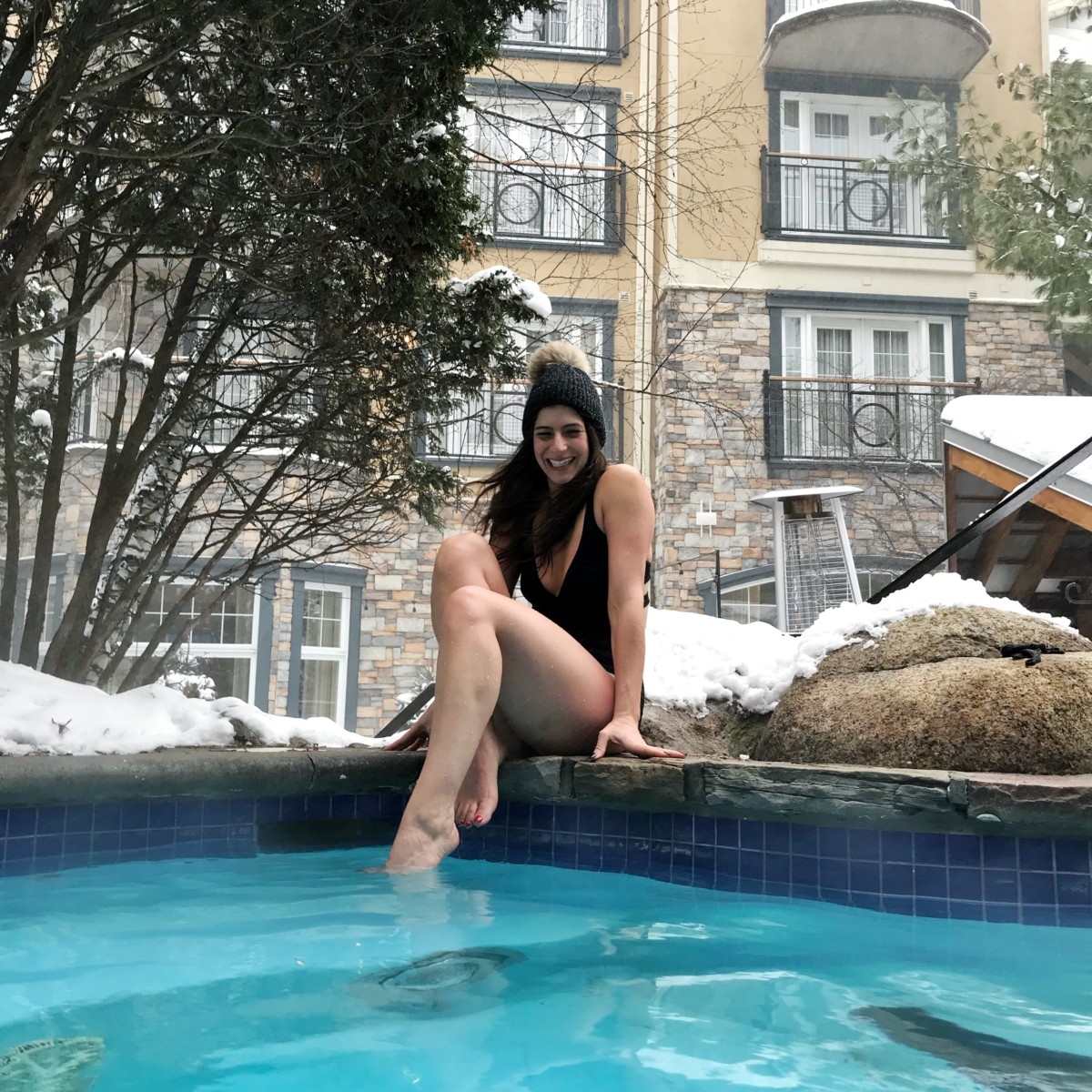 After getting a little taste of the winter resort lifestyle, I left wanting more. I just need an extra hour or two of lessons and a big pile of nachos and I'll be a regular snow bunny in no time.
Thank you Mont Tremblant, we can't wait to come back!