Today marks the one year anniversary from when I left my job in corporate real estate. Wow did a year fly by. Completely switching careers and entering the health and fitness industry has brought on so many changes to my everyday life.
Since day one of being a full time fitness professional and blogger, there has only been one thing that remains the same. And that is, that no day is the same.
This might sound super exciting to someone who works 9-5 doing the exact same job every day. And don't get me wrong, it is exciting. But for me, who can be a little Type A, and who came from a 9-5 (meh, 8-6) job, the lack of routine was hard to get used to.
Since starting my YouTube channel, I have wanted to document what a "Day in the Life" looks like for me because this is something I often get asked about. When my friends at SportChek gave me the opportunity to try out the new GoPro HERO6 Black, it seemed like the perfect time to create this video.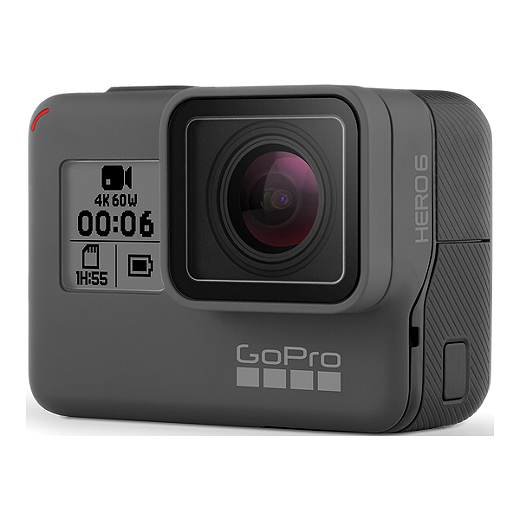 Now I know GoPro's are normally used to document extreme sports and activities but between all the workouts, driving around the city and different jobs I do every day, sometimes my life feels like one extreme activity.
As I mentioned, every day is different. Sometimes I'll teach 5 classes and have 4 clients in one day, and sometimes I'll be sitting at my desk blogging for 12 hours. In this video you'll get a little mix of both of those types of days.
I am a vlogging newbie and definitely would not consider myself a "techy" but I had so much fun trying out a new way of filming my videos. There are a bunch of things I loved about using the GoPro HERO6 Black. Firstly, it is super tiny and light. Between my gym bag, water bottle and extra gym equipment (yes, I often walk around with mini dumbbells and ankle weights in my bag) the last thing I need is to add extra weight to my daily load. I'm also always holding a bunch of things at once so I appreciate how small and light the camera is.
Secondly, the pre-set wide angle on the camera makes everything so much easier. I can pretty much place my tripod anywhere with no need to zoom and still capture the setting I want. This came into handy in both my kitchen and the gym, allowing me to save time on the set up.
I also love the simplicity of the recording button. Just one click and you are good to go. This is super necessary for someone like me who wants to document what they're doing but are doing 100 different things at once! I told you – my life is extreme 😉
While the lighting is not as effective as my camera, the GoPro HERO6 Black has an all-new GP1 chip for image quality and insane video stabilization. If you saw how shaky my tripod was when I was actually filming this, you would be shocked!
I'm so excited to be able to take my new GoPro on some exciting trips in the new year where I'll get to test the underwater features. For now, being covered in sweat from my workouts will have to suffice! Check out my video below for a 'Day in the Life', shot on the GoPro HERO6 Black: