I am super excited about partnering with buybuy BABY in creating #babykale's nursery. When I found out I was having a girl, I was ecstatic. I mean, of course I would have been happy with a healthy baby regardless of the gender, but let's be honest, is there anything cuter than little baby girl things?
The Pinterest boards got going right away and I was consumed with saving images on nursery inspo. The look I was going for could be described as 'girly boho' (I think? I'm not a designer) but I was super clear in my head of what I wanted it to come out like.
It was important for me to start with the bigger pieces of furniture like cribs and dressers for a few reasons. Firstly, I wanted good quality designers that were durable and would last a long time. Secondly, I wanted them to be functional and work with my small space. Lastly, they needed to match the overall décor look I was going for.
Luckily, buybuy BABY has a huge assortment of designers so when it came to choosing my furniture, I knew I would be able to find items that check off all of the three aforementioned boxes.
The first piece I chose was the Babyletto Hudson 3 Drawer Changer Dresser in White Washed Natural. I had already heard of Babyletto as a reliable brand for nursery furniture and when I saw they offered a piece that was a mix of white and natural wood, I knew it was perfect. I love that there are 3 drawers for clothes and/or swaddle blankets plus a 2-shelf cupboard for diapers and other supplies. My favourite feature has to be the built in change table with the separate compartments. I just feel like it will keep me organized when I know things will get crazy with a newborn.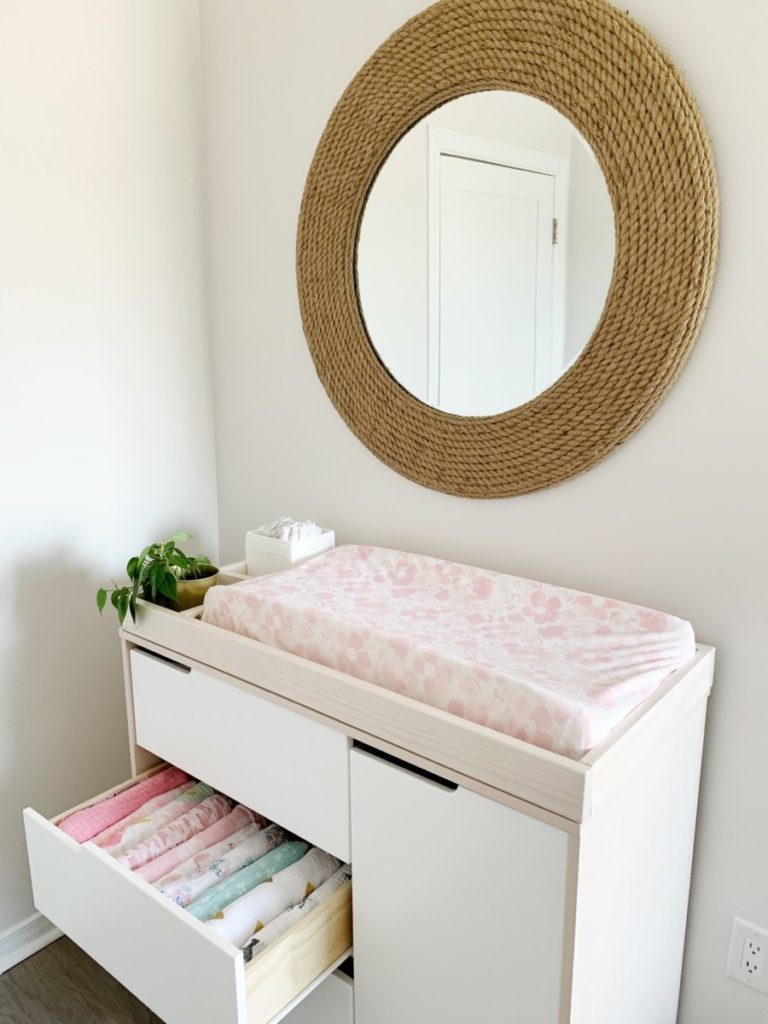 Next up, I had to choose my crib. For some reason this was really daunting because I wasn't sure what to be looking for in terms of functionality and height. Luckily, buybuy BABY has in-store experts to help answers all of our questions. We decided to go with the Babyletto Scoot 3-in-1 Convertible Crib in White/Washed Natural. We love it because it matched the dresser, of course, but also because eventually it will convert from a crib to a toddler bed and will have the toddler guard rail included.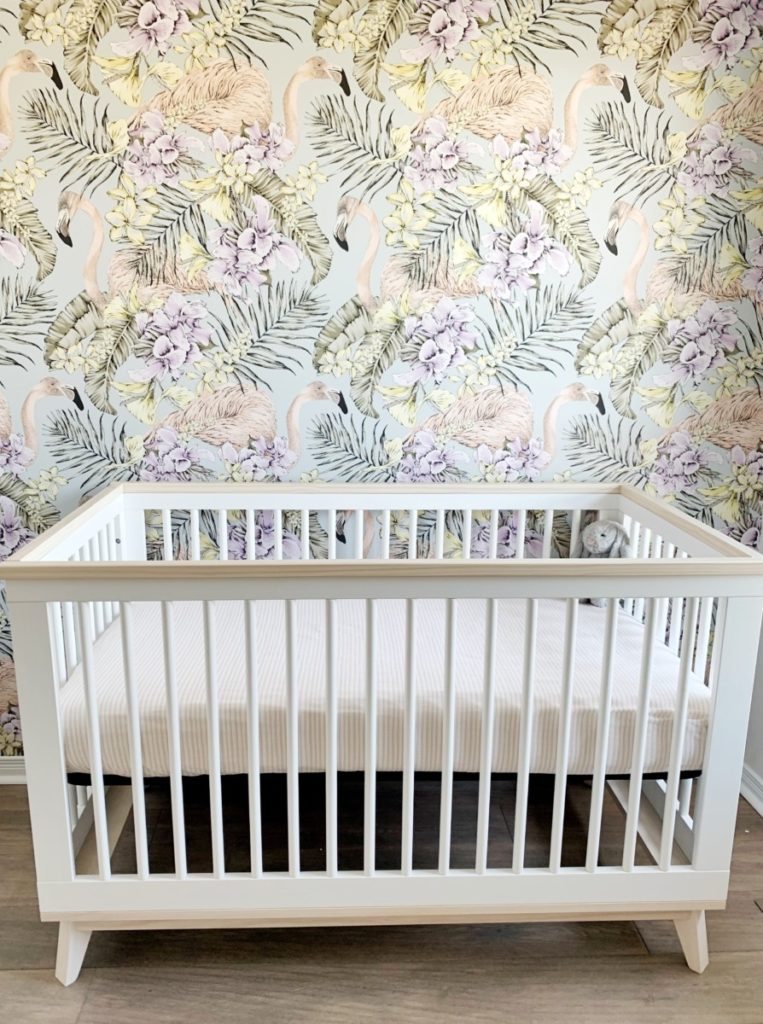 We were also able to get a great crib mattress from buybuy BABY which was super convenient. We went with the Lullaby Earth Breeze Breathable 2-Stage Crib Mattress. It's waterproof, lightweight which is great for changing the bed sheets and will also convert to the toddler stage so it can keep up with the crib.
The next big ticket item we knew we needed was a great glider or rocking chair. Since our nursery space is small and the chair would likely take up a lot of space, we wanted it to look really nice, along with being comfortable and functional. No surprise here, but buybuy BABY had a massive selection of chairs to choose from. We decided we didn't have enough space to do the glider/ottoman combo so we went with a recliner where the foot rest would pop out only when necessary.
We heard amazing things about the Davinci Piper All Purpose Glider so we chose to go with the cream one. I'm not going to lie, I can sit in that thing all day long. DC often comes home just to find me answering emails from the chair and laughs every time. I am very excited for my baby to shortly replace my laptop though!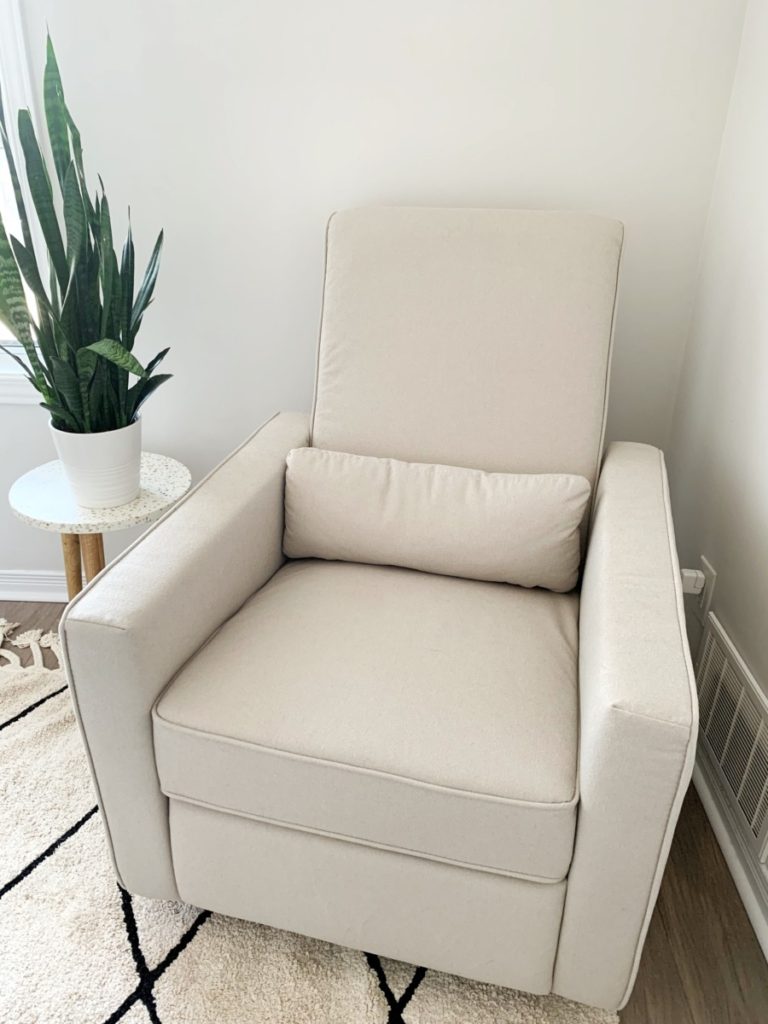 As much as I love all my bigger pieces of furniture, I have to admit my all-time favourite item in our nursery is our Bassett Mirror Palimar Wall Mirror with Sisal Rope. I knew I wanted a round mirror above the change table but was worried I wouldn't be able to find anything that quite goes with our aesthetic. When I saw this mirror online at buybuy BABY, I nearly screamed. (Okay, I fully screamed when it was delivered too).
I feel like the mirror just pulls together the entire boho vibe of the nursery. Plus I've heard that holding the baby up in front of a mirror acts as a great distraction when they are crying. Yay for dual functionality!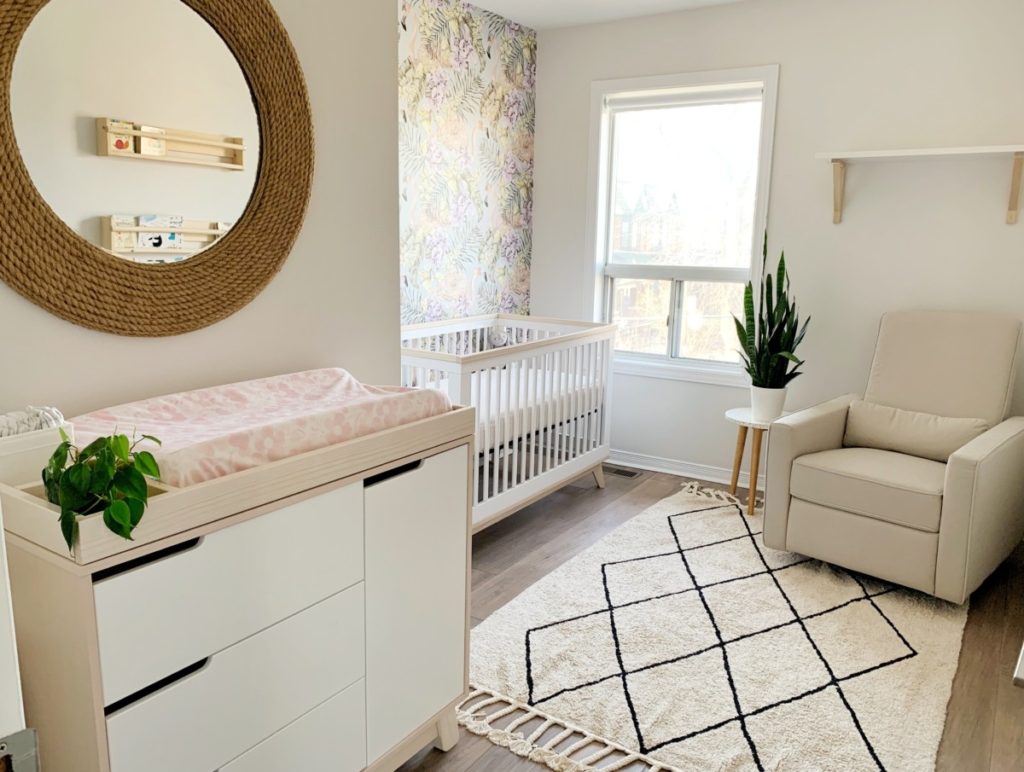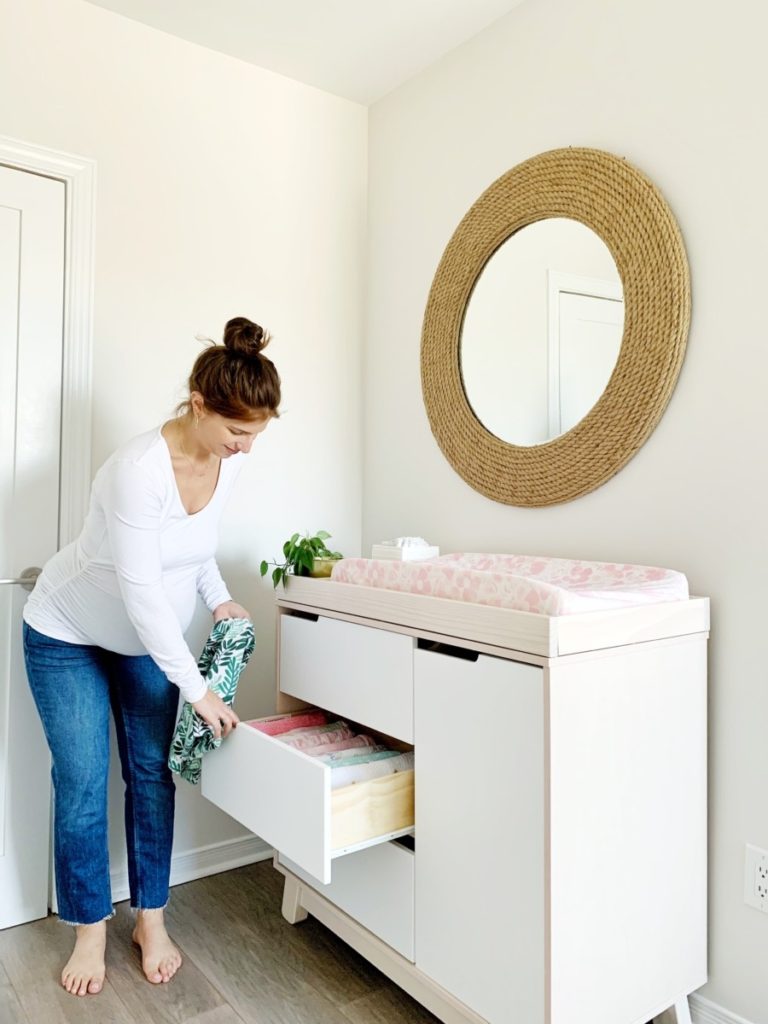 Now that all of our buybuy BABY pieces are home and set up, we feel so calm and ready. We love how everything turned out and DC, while skeptical at the beginning, now understands my vision of the nursery.
Now we just need one more thing to complete the look. Baby girl, we are ready for you.
*This post is sponsored by buybuy BABY. All thoughts and opinions are my own.