'Pinch me' moments. We all know what those are. Moments or experience where you have to ask yourself, is this actually happening to me right now? Is this really my life? Moments where you feel so overwhelmed, like it's almost too good to be true. Well, this was the only way I could come up with the words to describe my weekend in Montreal with Industry Active and Alton Gray. As one, giant 'pinch me' moment.
There is a never-ending list of things I love about being a health and fitness blogger. Things like getting to work with inspiring brands, meeting new, like-minded people, creating long-lasting friendships with them, trying out different products, traveling. And when you get to combine all these things into one weekend, it's a pretty magical thing.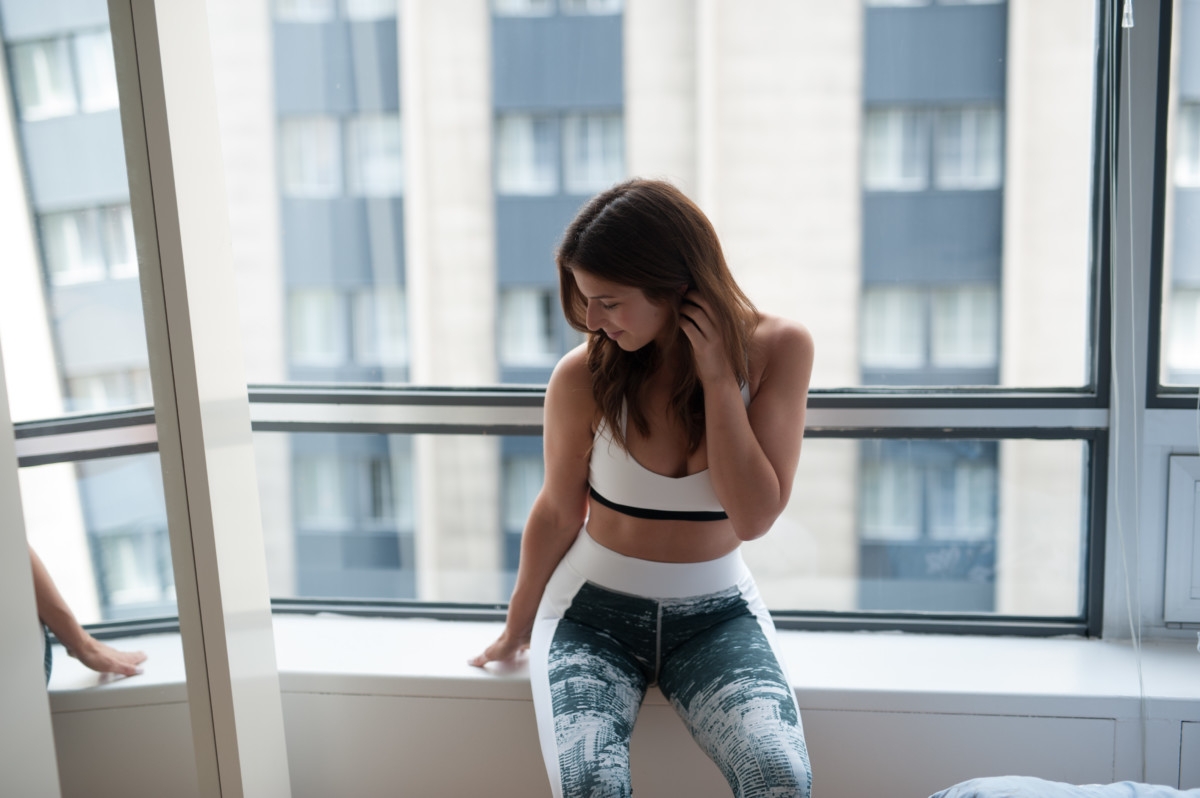 I first had the pleasure of trying out Industry Active workout gear a few months ago and instantly fell in love with not just the activewear but the athleisure wear – the pieces that were taking me to and from my workout class. They totally fit in with my newfound fashion aesthetic which is a little less posh spice (okay fine J Crew and Anne Taylor work clothes) and a little more sporty spice. My paint splatter tights and matching bra also became a staple in my spinning wardrobe. Industry quickly found a home in my closet.
So when I got a call from Industry Active about participating in their first ever "Influencer Weekend," I was both flattered and excited to get to work with them in a closer capacity. And the icing on the cake? I got to do this with my blogging bestie Jordana of I Hart Nutrition.
The weekend was a whirlwind of fun. From a decadent dinner in Old Montreal to dancing in the rain at Osheaga Music and Arts Festival, both Jordana and I could not believe that the whole weekend was catered to making sure we had the best time.
After a wild night partying with the Industry Active and Alton Gray Team, we were woken up to a stunning brunch set up in our cute Air BNB, literally while we were sleeping. Complete with acai bowls and mimosas, we toasted the team and fellow bloggers Elinor and Sarah from Sweat in the Six who arrived just in time for the festivities.
Decked out in our favourite Industry Active gear, we took photos with the talented and uber-bad-ass Lisa of LKB Photography. It was such a treat to not only shoot with someone so prestigious but to get to know her too. Since none of us bloggers are quite used to being in front of the camera as you may think, Lisa gave us tips on how to look good in every shot (think butt OUT).
After shooting it was then time to head to Osheaga. I hadn't been to a music festival in quite some time but I was excited to re-immerse myself in my old stomping grounds of the "festi" circuit. Before leaving, we had so much fun sifting through racks of gorgeous and trendy clothing from Alton Gray to complete our music festival looks.
Walking into the fields of art installations, smiling faces and live music, I felt right at home. The sun set as we watched Broken Social Scene and ate the most delicious salads I've ever had (shout out to Mandy's) and I thought it couldn't possibly get any better. And then it did. Thanks to Major Lazer and Jor braving the mosh pit with me.
The next morning we dragged our hungover butts to brunch but were instantly brought back to life thanks to the stunning decor and unbelievable food at Lov. I highly recommend this restaurant if you are ever in Montreal and I'm still dreaming about the waffles we had.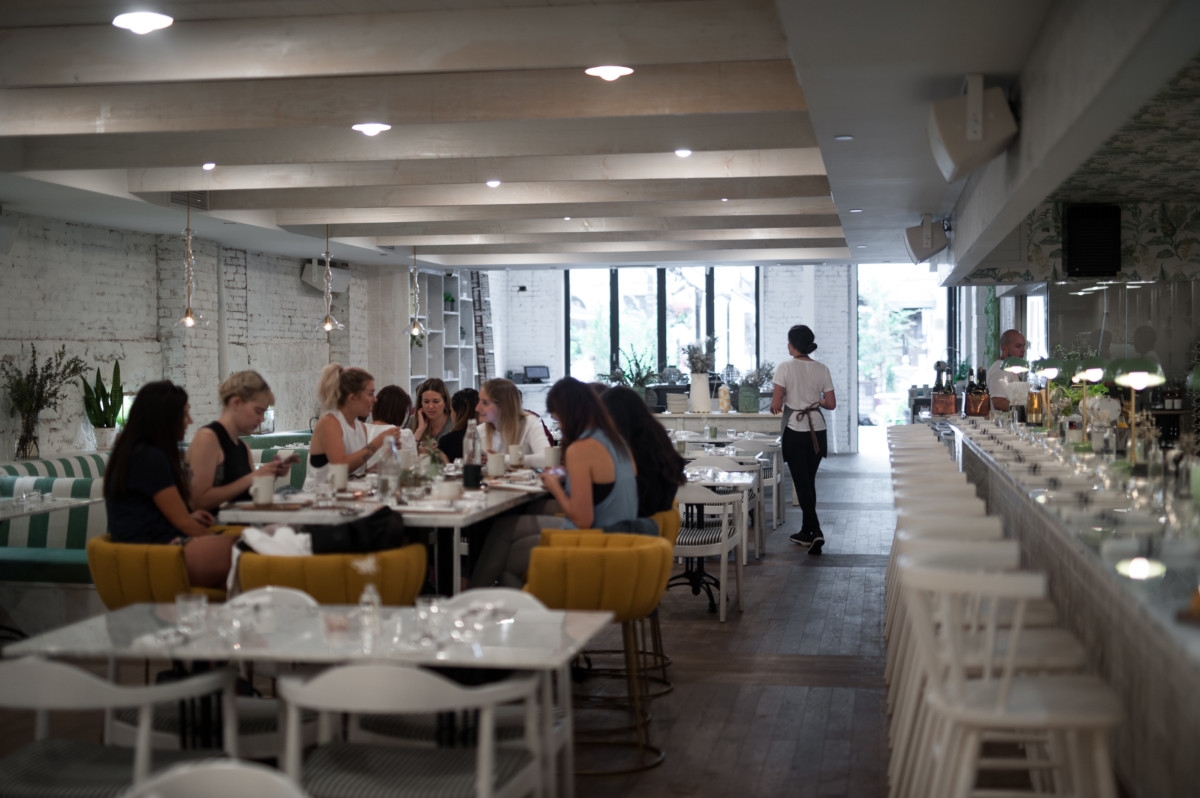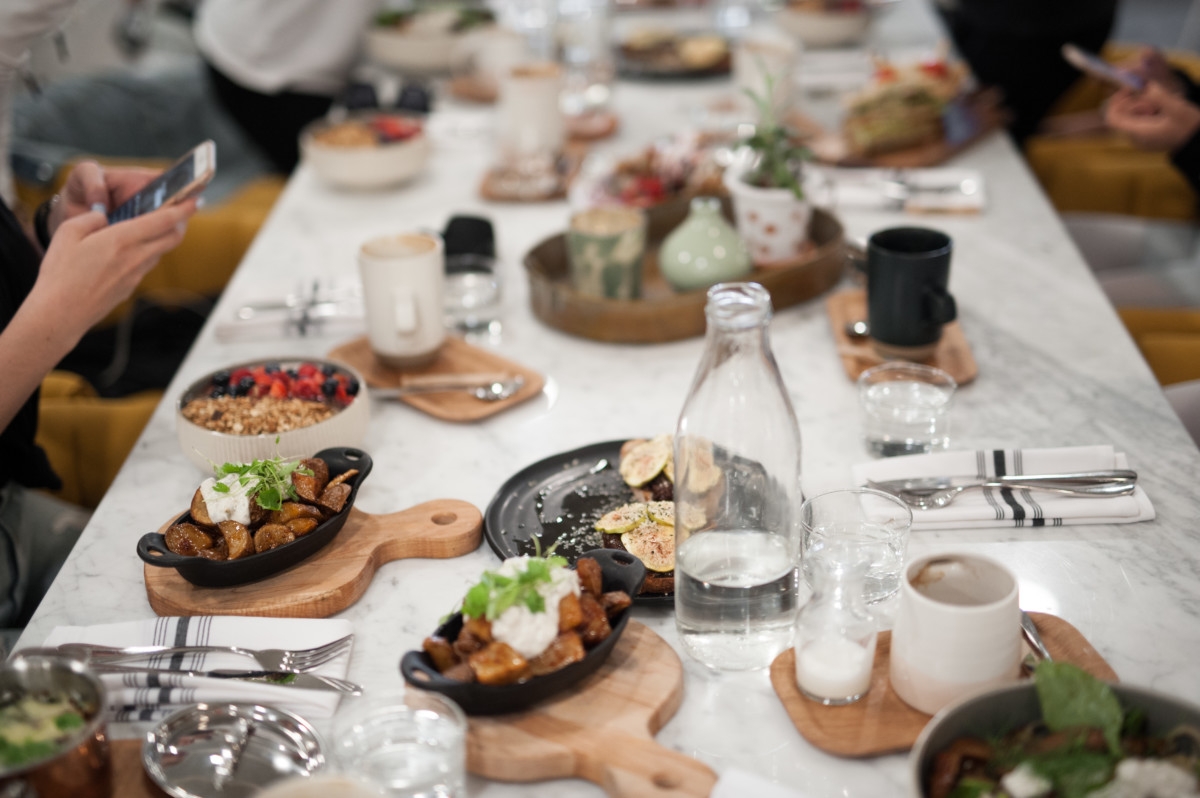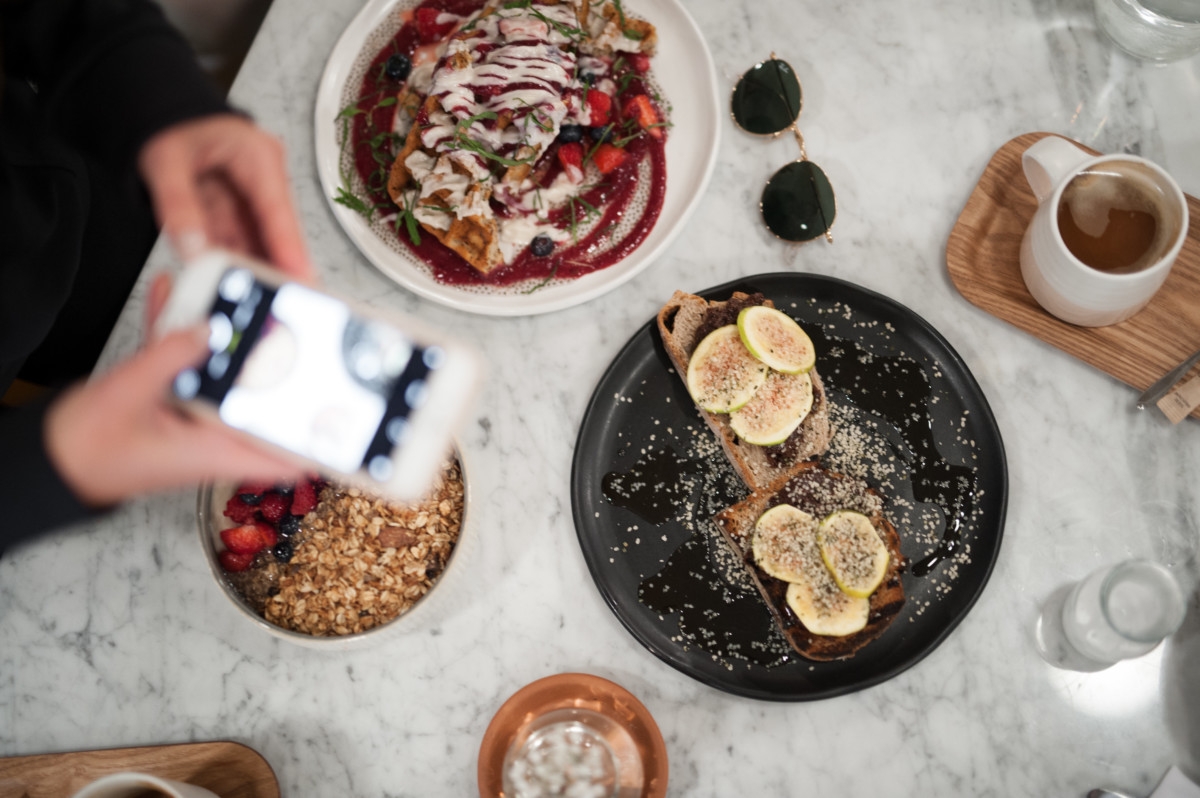 Our final destination was Victoria Park gym with probably the most instagrammable change room in the business. Hello white marble everywhere – a fitness blogger's dream come true. We were treated to an intense but fun sweat session with Drea who showed us how to twerk to Rihanna and left my abs sore for days. It was the best ending to the most perfect weekend.
I am so grateful to have had the opportunity to spend time with Industry Active and Alton Gray and get to know them better. It's one thing to wear their clothes every day, but when you truly know the people behind the brand, it makes everything that much better.
If you want to get your own Industry looks, you can sign up for their newsletter here and receive 50% off your first order.
Thanks again to Industry Active and Alton Gray for a weekend full of pinch me moments and to Lisa for the incredible photos.