I have to say my meal prep game has been strong and consistent for a few years now. I've mastered the act of big batch cooking and it typically sets me up for a successful week. However, while my prep work does allow me to throw together easy meals, I still do wish I was better at making recipes.
The problem with making recipes for me is that it changes my whole grocery shop and cooking routine. Right now I can mindlessly shop a grocery store getting exactly what I need for the week. But if I am shopping for a specific recipe, for some reason I will be in the grocery store for twice as long, looking for ingredients I don't normally cook with.
Therefore, any type of home cooking for me always means the same thing: baked chicken, roasted veggies, cooked grains and hard boiled eggs. Throw them altogether in a bowl and that's as close to a recipe as I'll get.
Yet now that I work from home, I feel like my beautiful, dust-covered cookbooks are just staring at me, begging me to open them and try a recipe. So the other day I picked up the Oh She Glows cookbook by vegan master chef Angela Liddon and browsed the picture perfect pages for a recipe that didn't require me buying a whole new pantry.
I decided to go for her veggie burgers and changed up the recipe to incorporate what I already had at home. This meant substituting breadcrumbs with my all time favourite snack, Mary's Organic Crackers. A long with a few other tweaks, the recipe turned out delicious and at the end of the day, it wasn't too much of a hassle to change up my grocery shopping routine.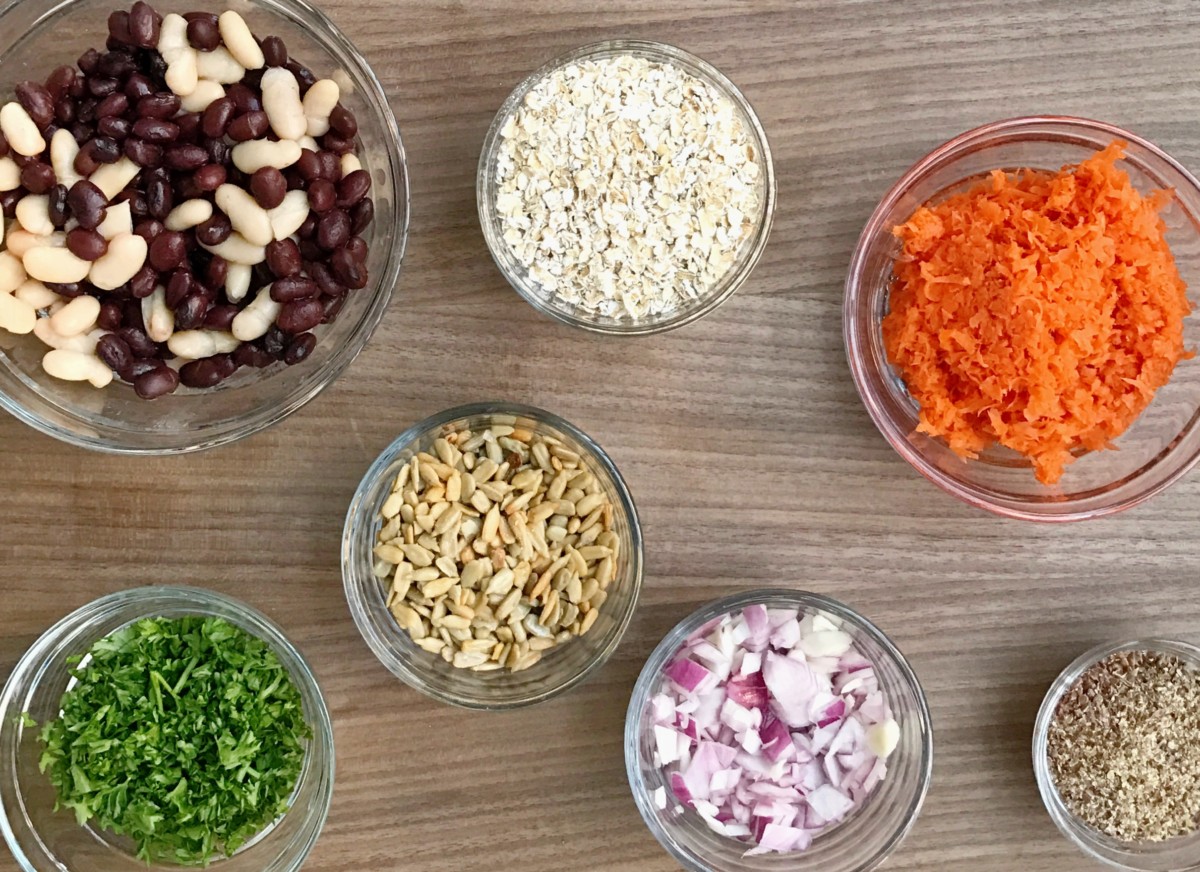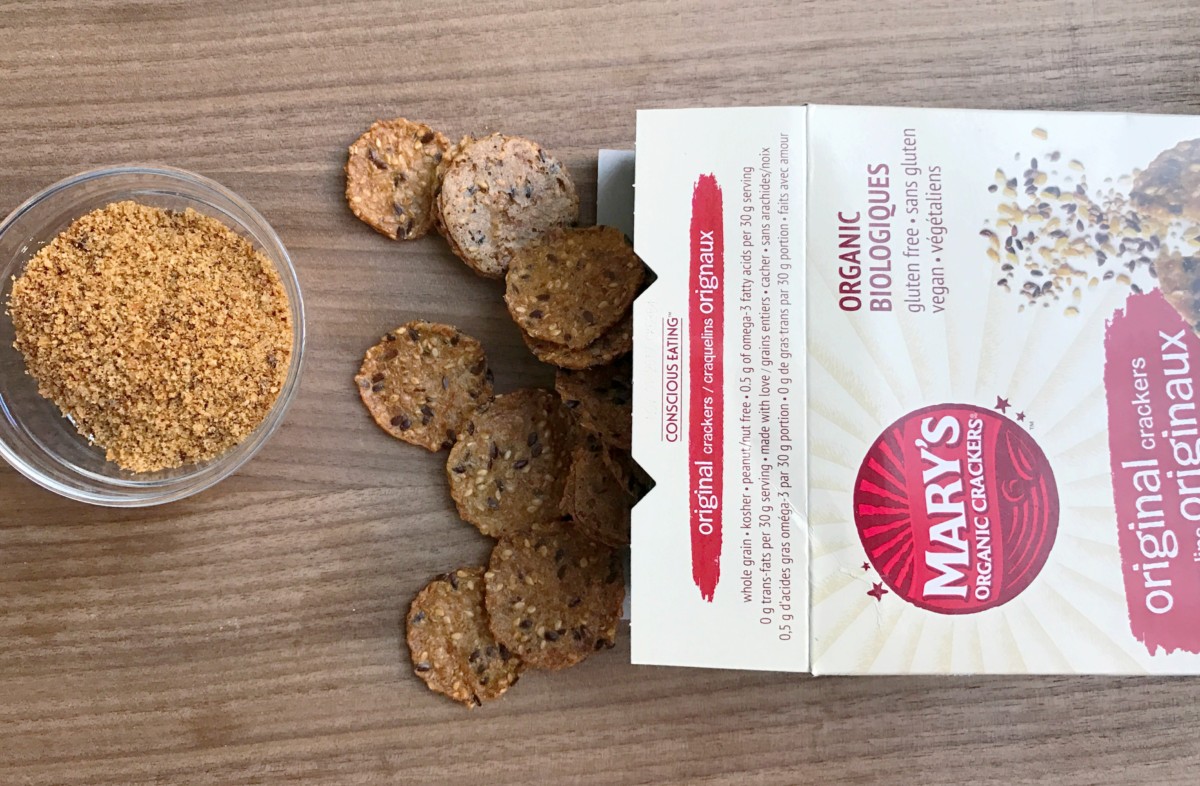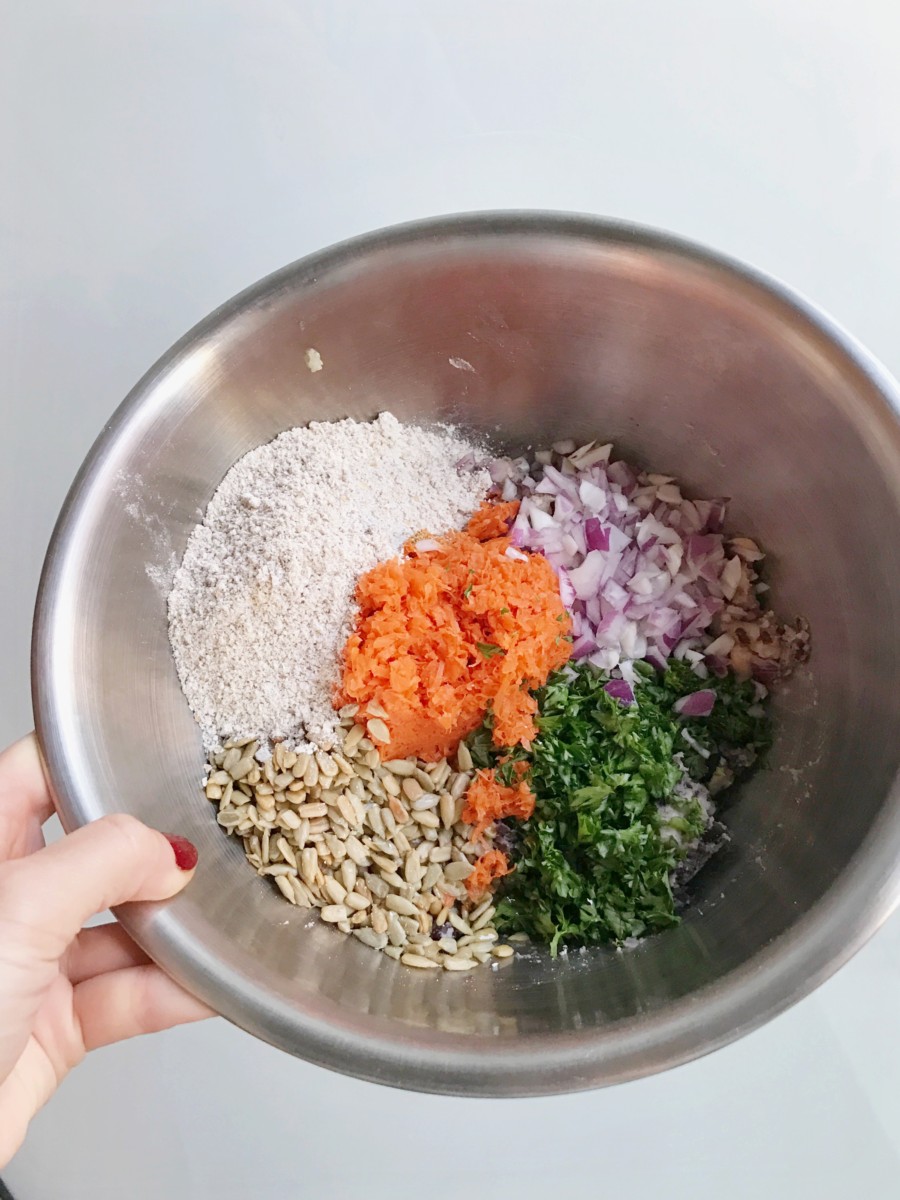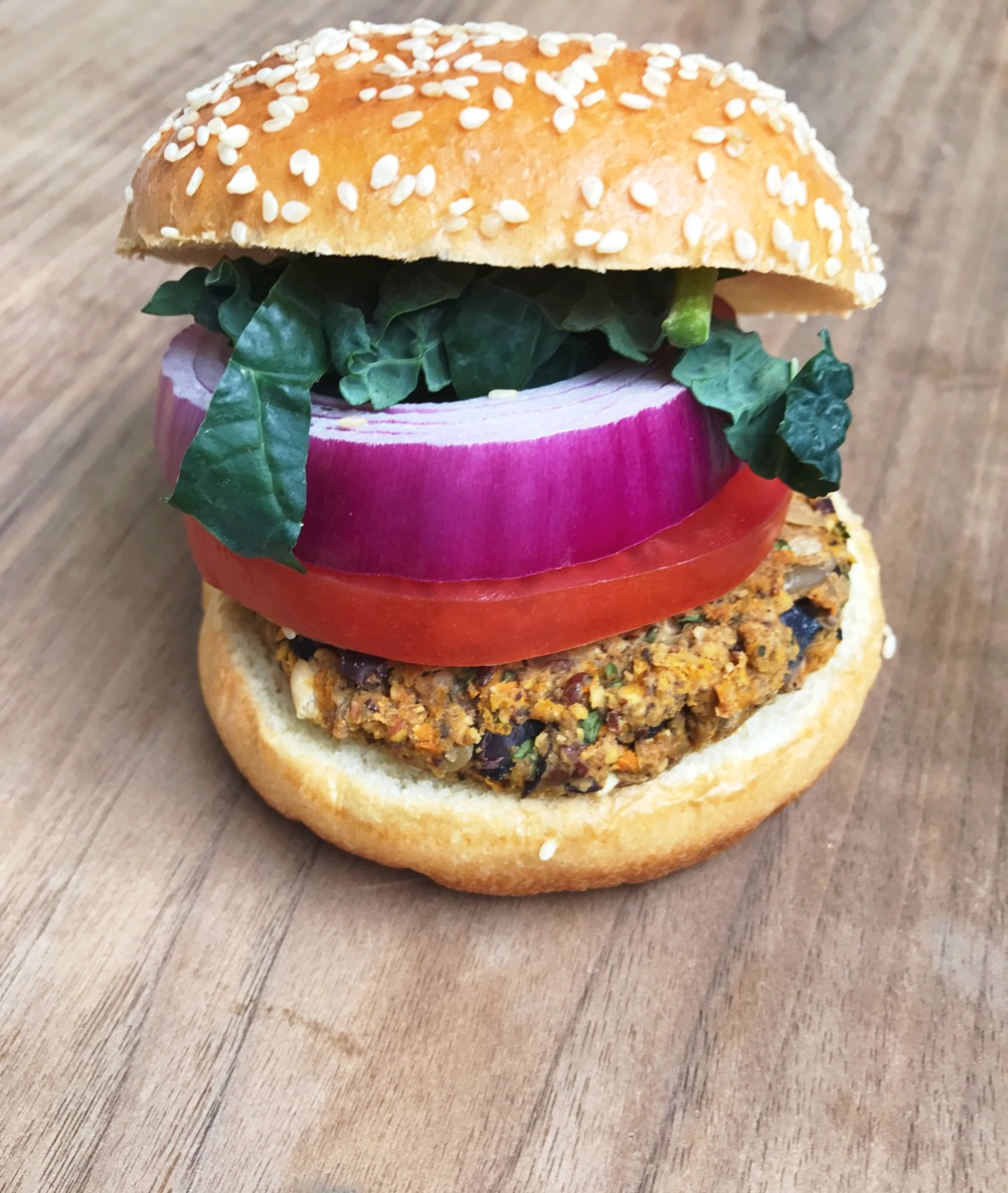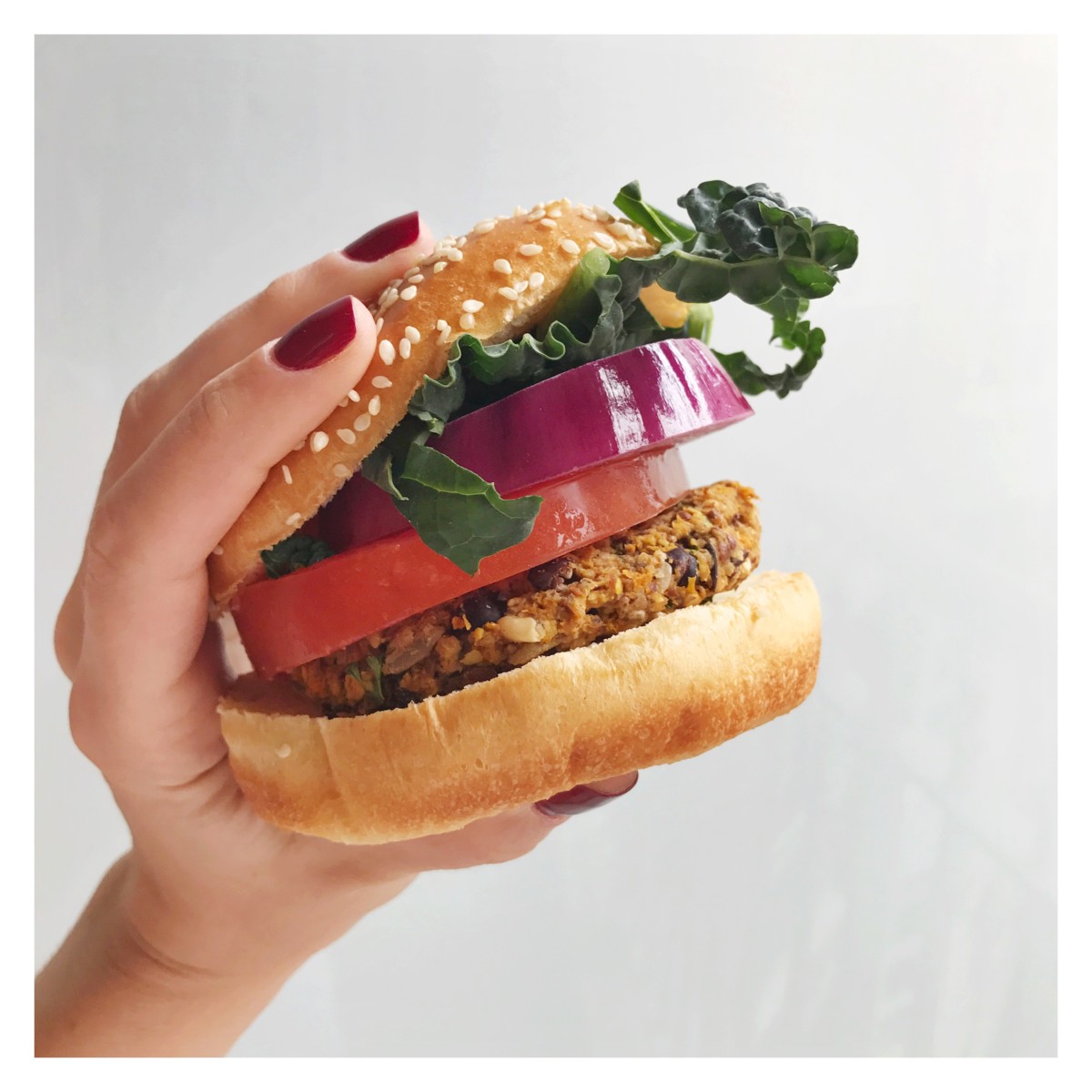 Veggie Burgers
2017-02-06 13:24:16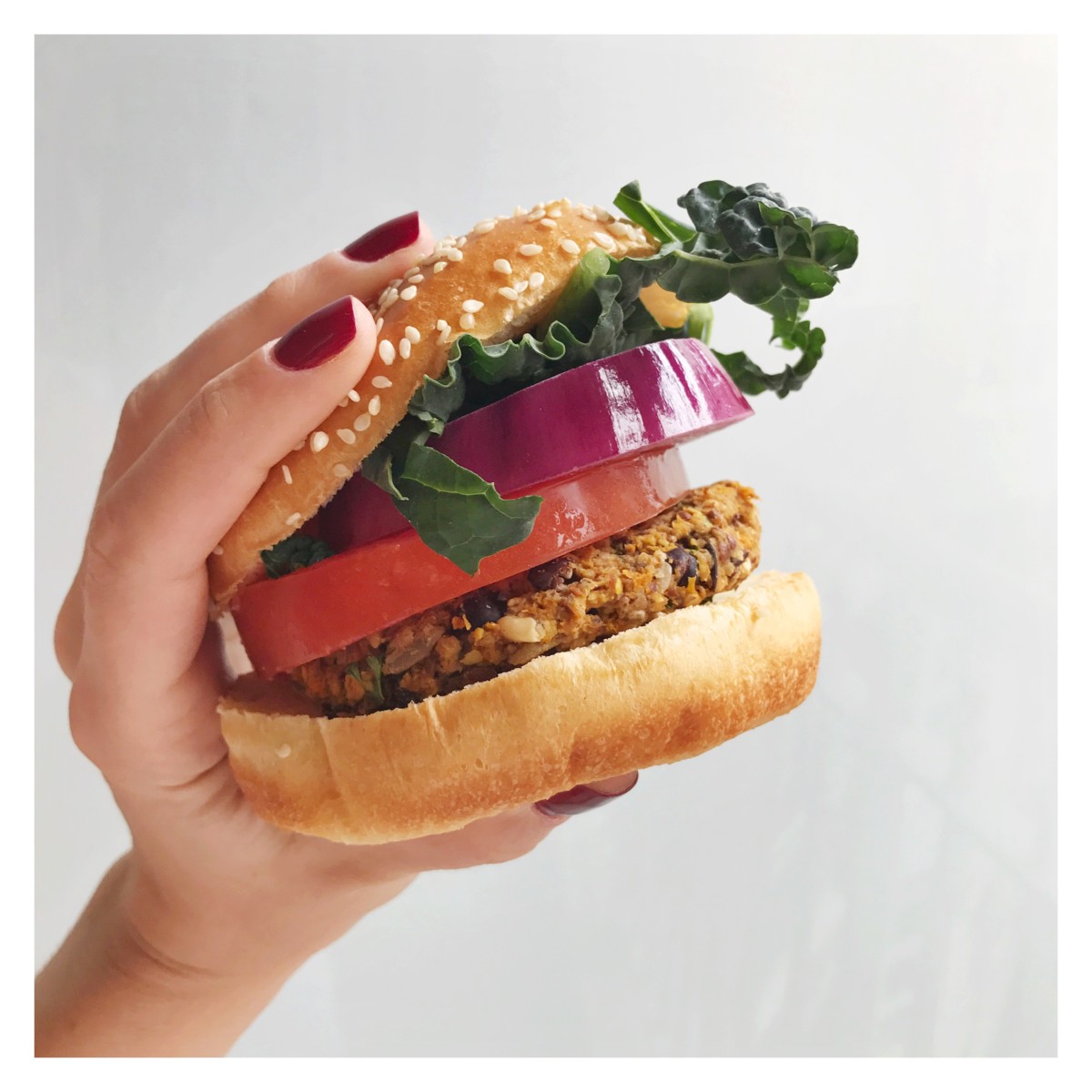 Serves 8
Ingredients
3 tablespoons ground flaxseed
1 cup chickpeas
1 cup red kidney beans
1 cup grated carrots
1/3 cup finely chopped parsley
2 garlic cloves
1/2 cup sunflower seeds
3/4 cups gluten free rolled oats processed into flour
3/4 cups Mary's Organic Crackers (or other crackers of choice) processed into "bread crumbs"
2 tablespoons tamari
1 teaspoon chili powder
1 teaspoon Italian seasoning
1 teaspoon cumin
Salt & pepper to taste
Instructions
Preheat oven to 350 degrees fahrenheit and line baking sheet with parchment paper.
In a small bowl, combine flaxseed with 1/3 cup warm water and set aside until thickened.
In large bowl combine all ingredients with flaxseed mixture and mix until well combined.
Form 8 patties out of the mixture with wet hands to avoid stickiness.
Bake for 15 minutes or until golden brown, flip and bake for another 15 to 20 minutes.
Adapted from Oh She Glows "Our Perfect Veggie Burger"
Kale & Krunches http://kaleandkrunches.com/