For someone who is always hungry, loves to eat food out of giant bowls and goes for massive portions – zoodles are your best friend. The carb-friendly version of noodles is so so so easy to make and the meat sauce is even easier.
Okay fine I may have cheated a little by using a jar of sauce but I really liked the Rao's brand as the sugar content is low and the ingredients are on point. I just simply dressed it up with some meat, onions and mushrooms.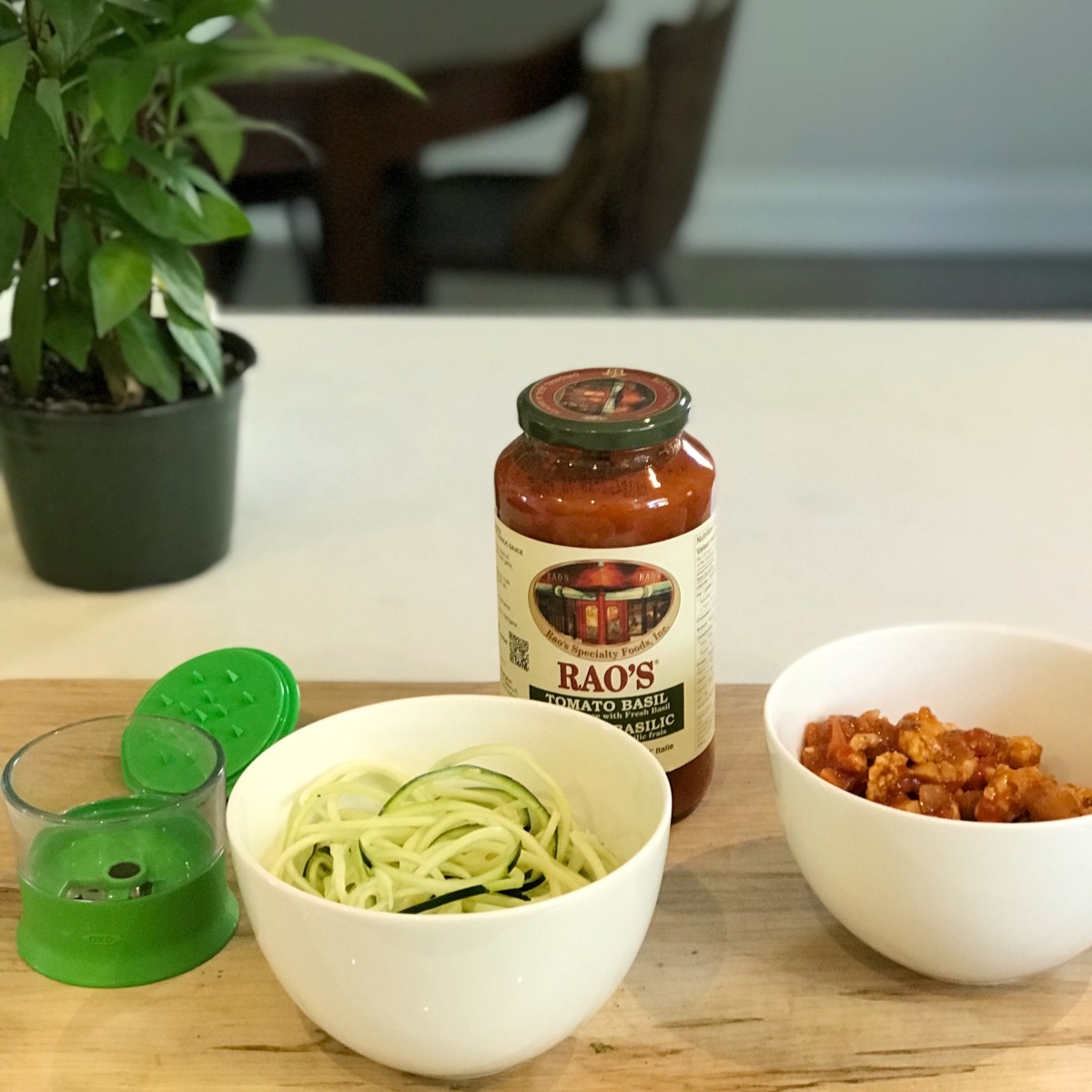 For the zucchini noodles, my preference is using a hand spiralizer like this as it is so easy to clean. I used to own one of those massive spiralizers with all the different blade settings and probably only used it once because it was very difficult to clean – ain't nobody got time for that.
If zoodles aren't your thing, this sauce goes great with anything – give it a try!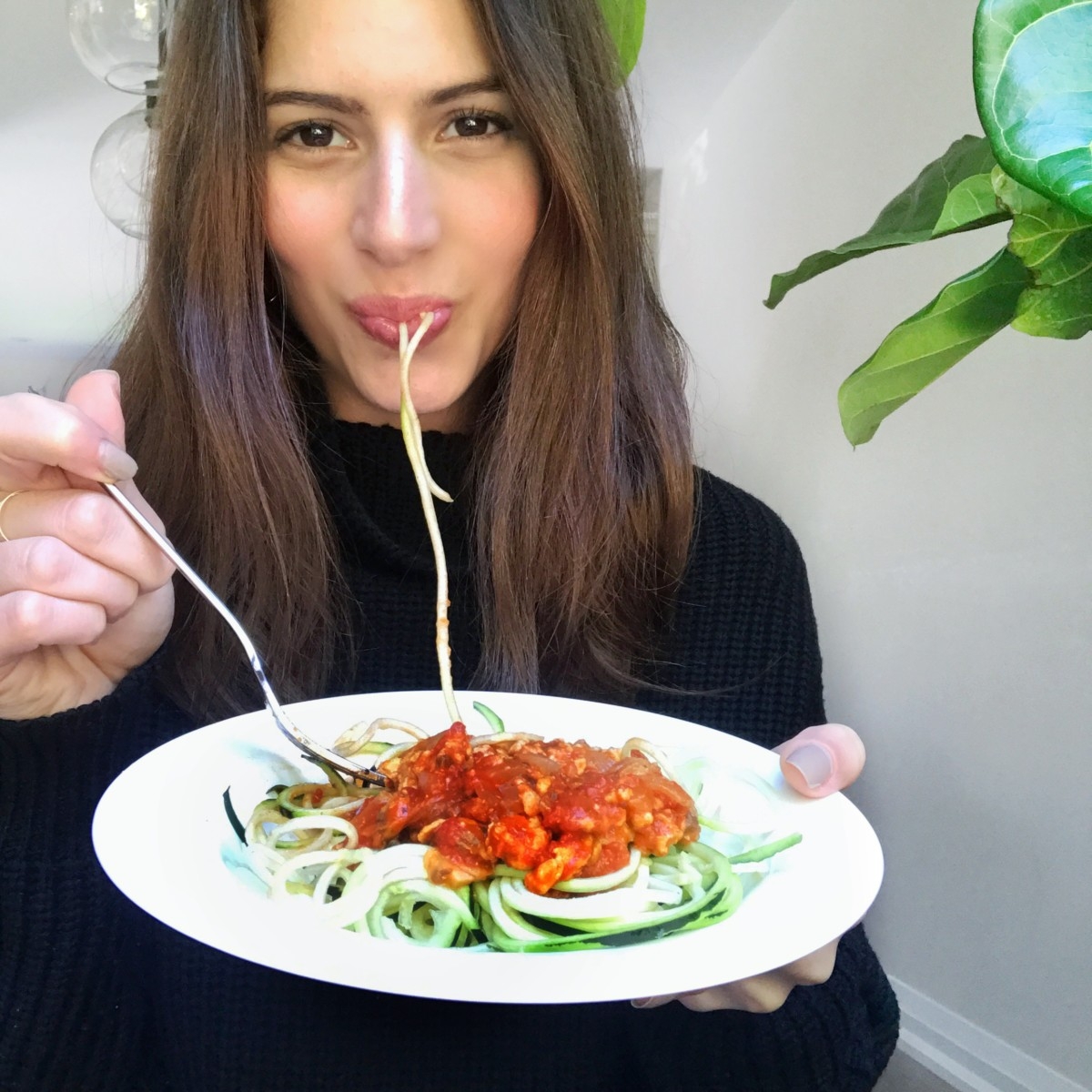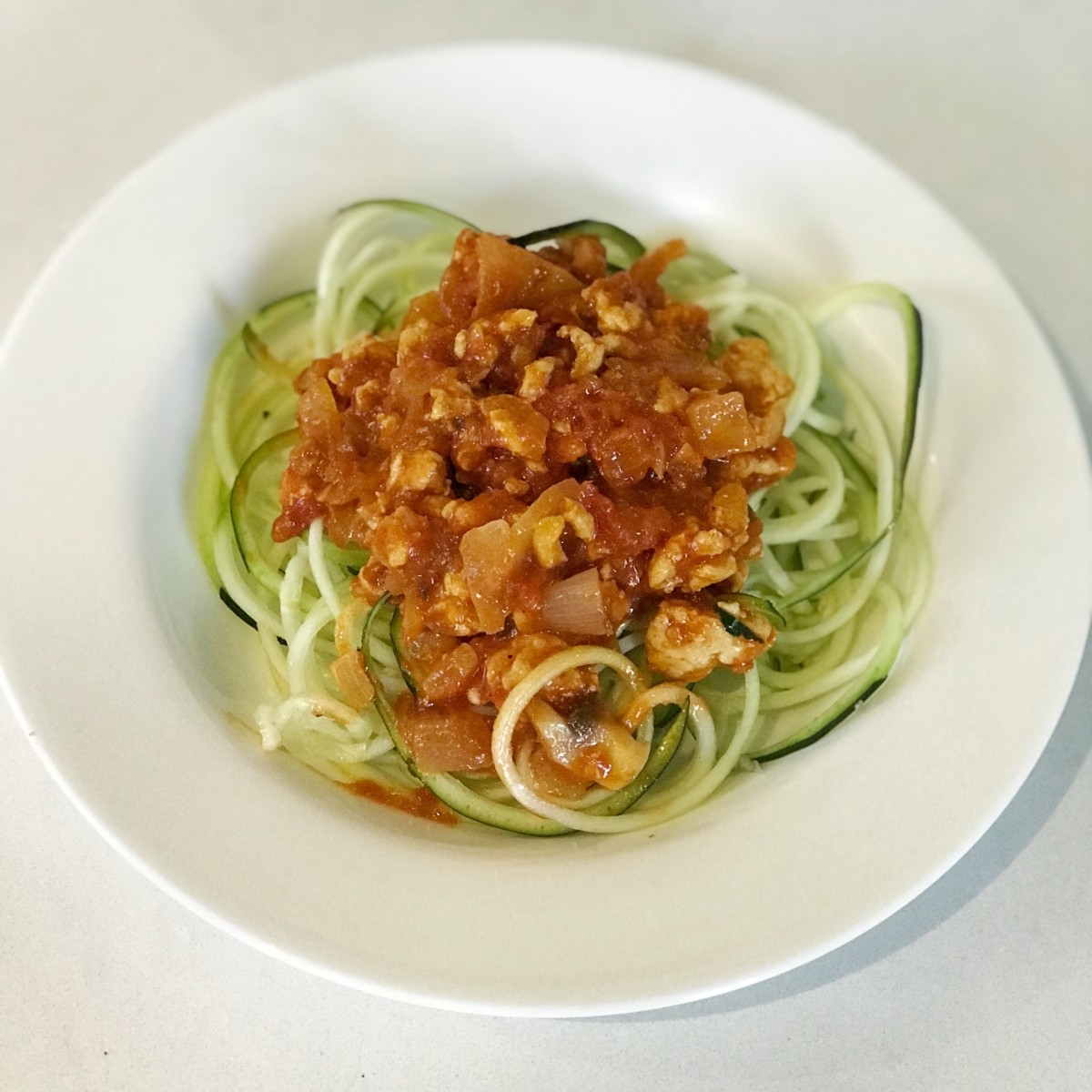 Easiest Zoodles and Meat Sauce
2017-10-18 11:53:53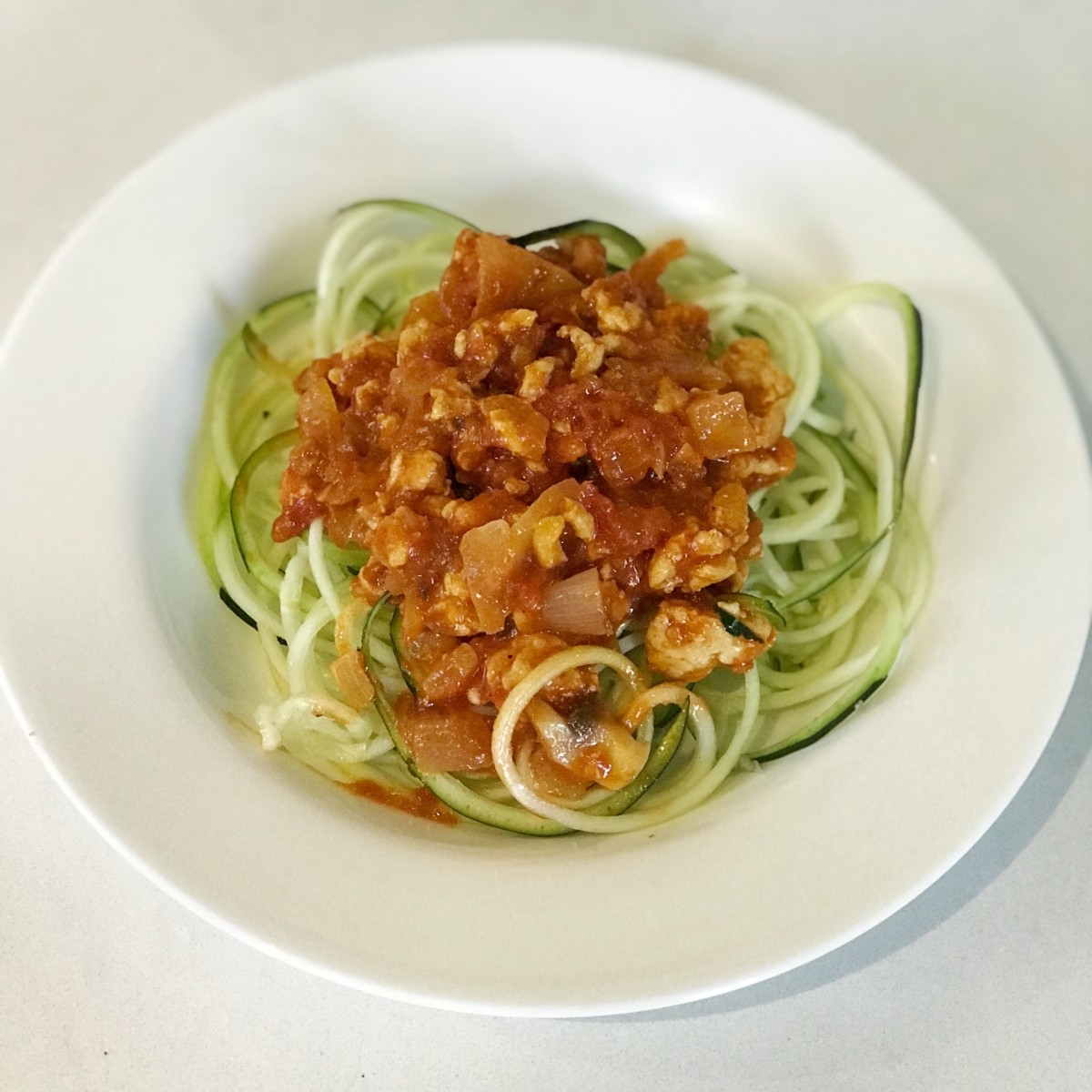 Serves 6
Ingredients
3 medium zucchinis
1 lb extra lean ground turkey
2 cups white mushroom slices
1 small white onion
1 jar tomato sauce of choice (I prefer Rao's)
1 tbsp olive oil
salt and pepper to taste
Instructions
Hand-spiralize zucchinis and set aside.
In saucepan heat olive oil.
Add in onion. Once onion is soft add in mushrooms.
Once mushrooms soften add in meat and cook until brown.
When meat is browned, pour jar of tomato sauce into pan and bring to simmer.
Simmer for 15 minutes stirring occasionally.
Serve over zoodles and enjoy!
Kale & Krunches http://kaleandkrunches.com/