Although the weather doesn't quite feel like summer yet in Toronto, the vibes were as warm and tropical as ever on Wednesday night at the Thompson Hotel.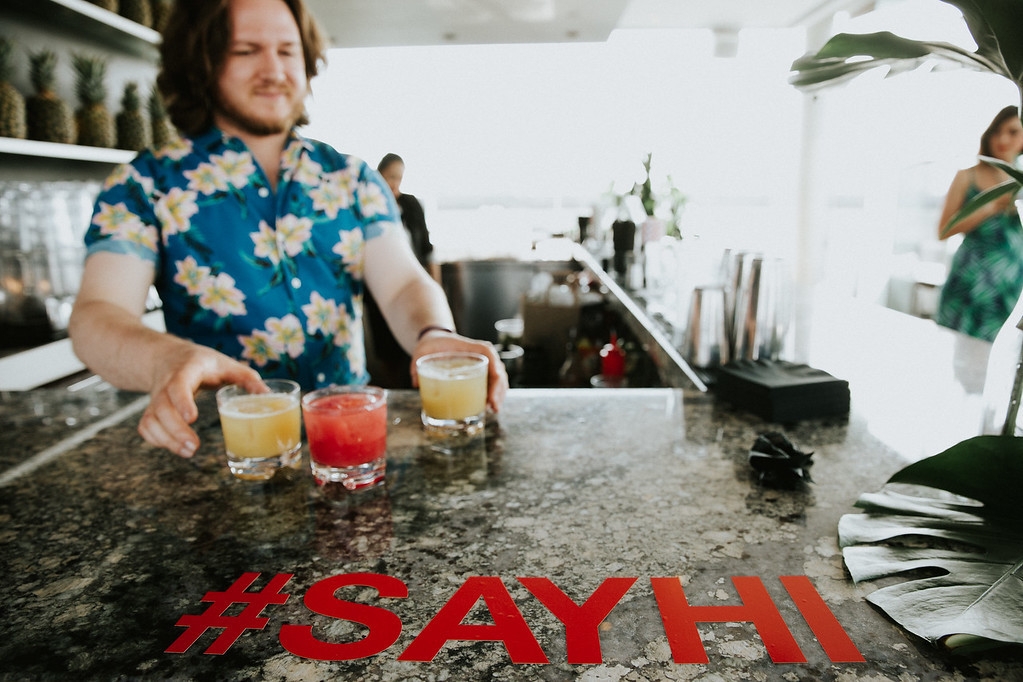 Dressed head to toe in Old Navy's new summer collection, my fellow bloggers and I celebrated the start of our favourite season in style.
Old Navy's summer collection embodies all the best things I associate with summer – fresh fruit, a warm breeze, sandy beaches and poolside fun. From pineapple button downs, to palm tree dresses, they used iconic summer imagery as inspiration for the patterns and styles of their new designs.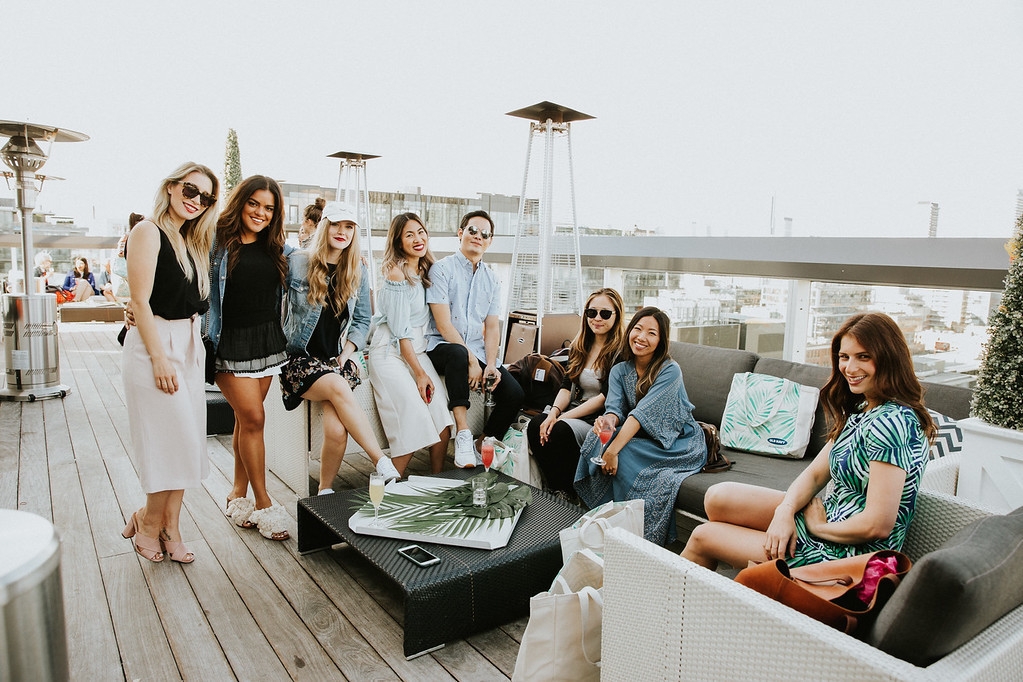 We had the pleasure of previewing the newest summer collection which ranged from swimwear and cover-ups to flip-flops and towels and were fortunate to fill up and take home our very own Old Navy swag bags. As someone who has collected flamingo printed objects my entire life, I surprised myself when I chose the watermelon towel over the flamingos but it was just too cute to resist.
Once our swag bags were filled we headed over to the summer glam squad and I, not surprisingly, opted for braids and, perhaps surprisingly, a bright orange lip.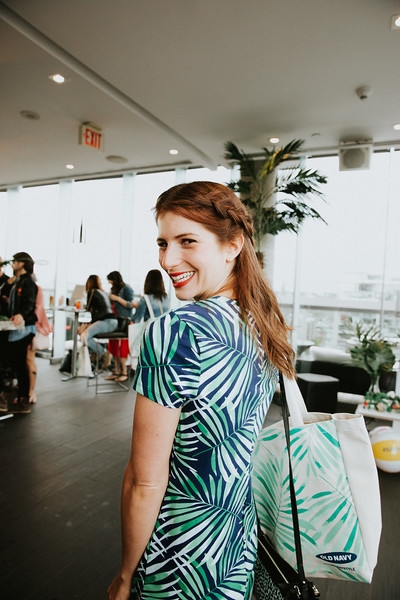 Now that our summer looks were complete, it was indulge in some festive mojitos and flower donned ice cream as we cooed over each other's Old Navy outfits. I think the consensus was we need to get back to the store and spruce up our summer wardrobe with our favourite pieces. And then pray that it will get warm enough to wear it all!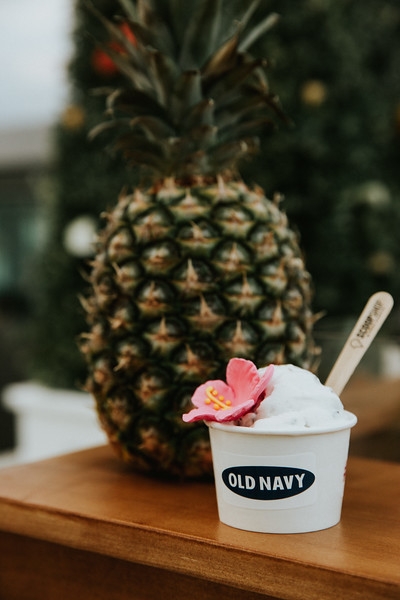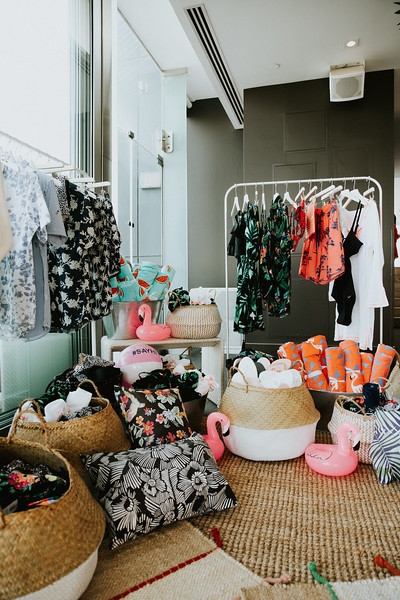 You can check out Old Navy's summer digs in stores on online at www.oldnavy.ca.
All photos shot by Katherine Holland.
*sponsored post*