You've probably been told countless times that protein is so important for you. Whether you have a desk job and sit all day or you are a personal trainer who spends most of your time in a gym, protein is an essential part of everyone's diet.
But why?
There is definitely a long, complicated and scientific explanation for why we need protein. So let me try and simplify it for you.
Protein acts as the building blocks of every part of our body – our bones, our skin, our muscles, our blood cells. Even our hair and nails is mostly made up of protein. Protein exists in every single cell in our body and we need it to repair and rebuild tissue.
As someone who exercises for my job, I make sure I am constantly repairing my muscles by ingesting protein to recover as quickly as possible so I am able to show up to work the next day. And if you've been reading my blog, you probably also know I've been counting my macronutrients (carb, fats and proteins) over the past few weeks. My goal is to eat the same number of grams of protein as my body weight.
It's not always easy to get enough protein in my diet so my favourite way to add it in is by using a protein powder.
Choosing a protein powder that is right for you can be super stressful as there are so many products on the market. It can also be difficult to find a powder that makes you feel good when you eat it. In fact, the most common complaint I get from my clients is that protein powder makes them feel really bloated. I used to experience a lot of bloating when using protein powder too so a few months ago I switched over to using Genuine Health's fermented vegan proteins+.
What's unique about this plant-based protein powder is that every single ingredient is fermented. So what does that have to do with bloating? Well in most plant-proteins, naturally there are these little "anti-nutrients" that act as protective agents, making the protein harder to break down, difficult to absorb and block the absorption of other nutrients, including from other foods you eat. When the plants are fermented it disarms these anti-nutrients so you can easily digest and absorb the benefits.
Also a bonus, not only does the fermentation protect your stomach from bloating but fermented plant based proteins are utilized in the body 40% more than non-fermented plant-based proteins. So you won't get that hard, bloated stomach but you will get more of the nutrients you need. Win-win!
I am always looking for fun and creative ways to add protein powder to my meals because let's face it, sometimes you just aren't in the mood for a smoothie on a cold Toronto day. When Genuine Health came out with their new Natural Coconut flavour of their fermented vegan proteins+, I felt inspired to try a non-smoothie protein powder recipe. My one criteria was that it had to be an easy recipe that resulted in a grab-n-go snack, since I am always on the run.
Since the flavour is coconut and I am obsessed with the Genuine Health fermented vegan proteins+ bars in the coconut lemon flavour, I thought I would use the bar as inspiration. I decided to go for a coconut lemon loaf which is easy to eat on the run. I wanted to keep the recipe vegan so I used chia seeds mixed with almond milk, instead of eggs. It is the perfect breakfast paired with berries, or post-workout recovery snack. I love knowing the protein powder is in there so I'm getting the most out of my recipe, refuelling my nutrients and rebuilding my muscles in a delicious and gut-healing way.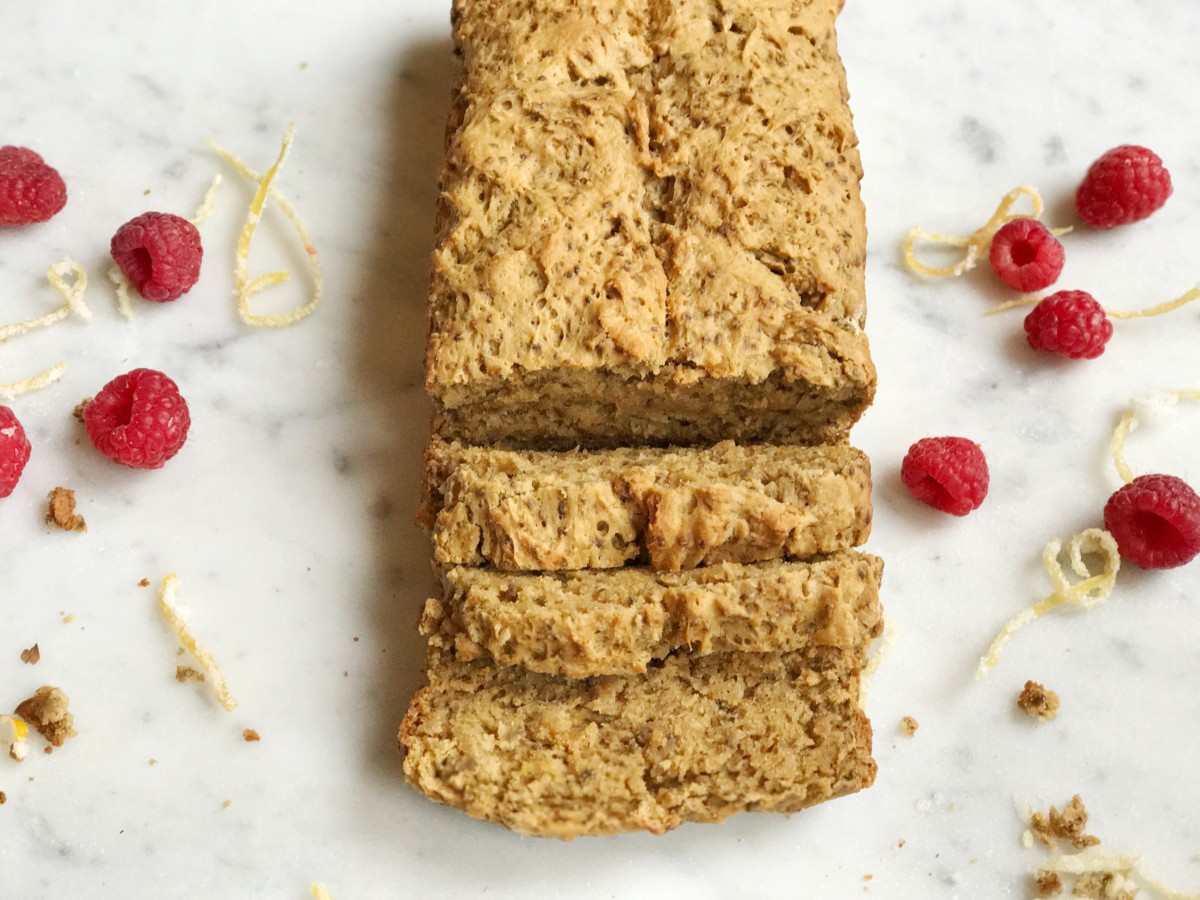 Coconut Lemon Protein Loaf
2017-04-12 12:57:14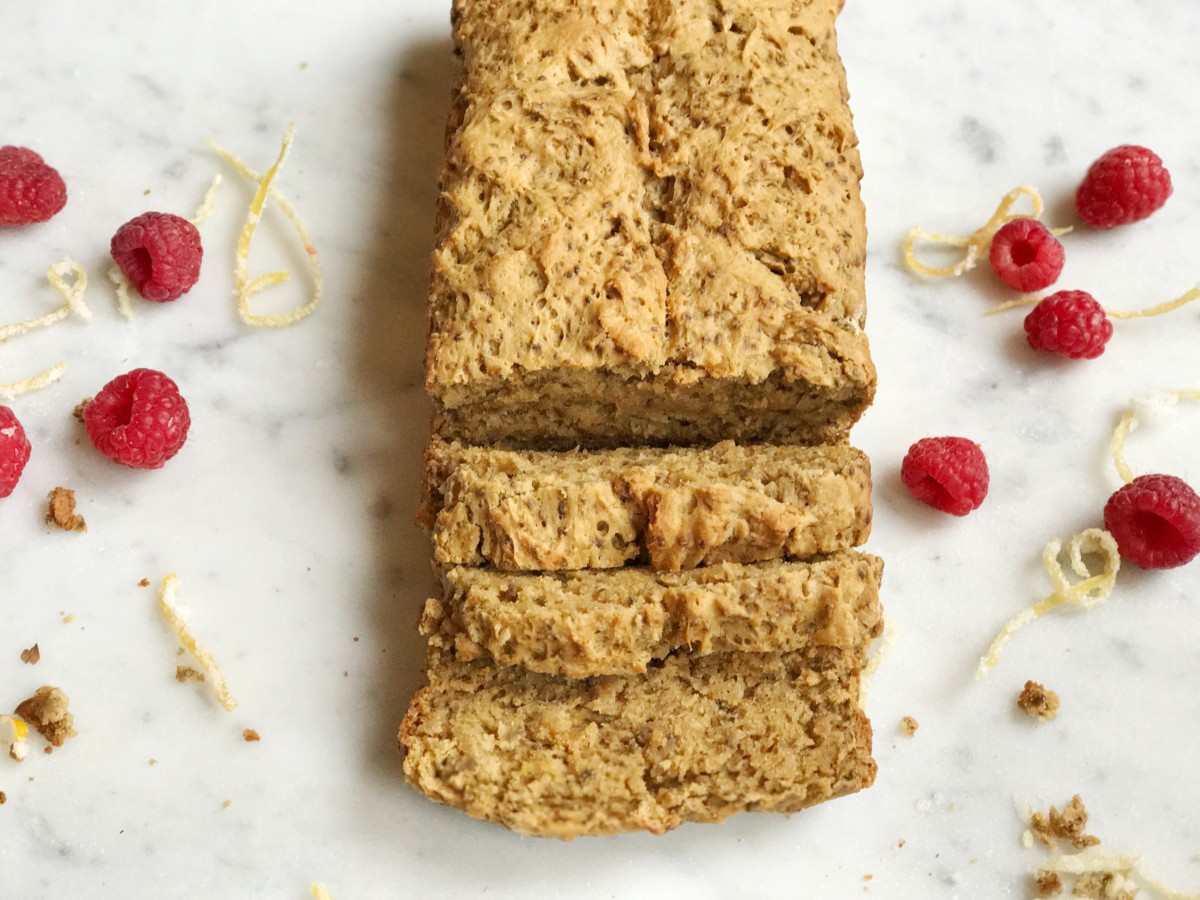 Ingredients
2 TBSP chia seeds
2/3 cup almond milk
1 TBSP lemon juice
1/3 cup coconut oil, soft/room temp
1/3 cup coconut sugar
2 scoops Genuine Health natural coconut fermented vegan proteins+ powder
1 cup flour
1.5 TSP baking powder
1/2 TSP baking soda
1/2 TSP salt
Zest of 2 lemons
Instructions
Preheat oven to 350F.
Whisk together chia seeds, almond milk, and lemon juice. Set aside to thicken.
Using a hand mixer, blend the coconut oil and sugar. Add the thickened chia seed mixture and blend on high for 2 minutes, or until thick cream forms.
In separate bowl, combine flour, baking powder, baking soda and salt.
Sift in the dry ingredients and mix on high for 30 seconds. Fold in the lemon zest. Add in water if dough is too dry.
Line a non-stick loaf pan with parchment paper and empty batter into loaf pan.
Bake for 30 minutes or until golden brown at top.
Kale & Krunches http://kaleandkrunches.com/
You can get your own f
ermented vegan proteins+
either
online
or in
stores
.
*sponsored post*