Smoothie Bowls are trending hard these days and it seems like some sort of vegan restaurant serving Açaí bowls is popping up on every corner of Toronto. While you can certainly catch me lining up at The Good Press or posting photos from Bolt Fresh Bar, these Instagrammable breakfasts also cost a pretty penny, which is why I have been experimenting with making my own.
You may remember my Mango Smoothie Bowl post where I teamed up with the most talented Rayna of Rayna Marlee Design to create some easy and delicious smoothie recipes to share with you. Well, we are back at it again, this time with a berry-licious creation you will be sure to love!
The smoothie base is so simple and you can serve it with any of your favourite toppings. I love to throw on my Superfood Granola for some extra crunch.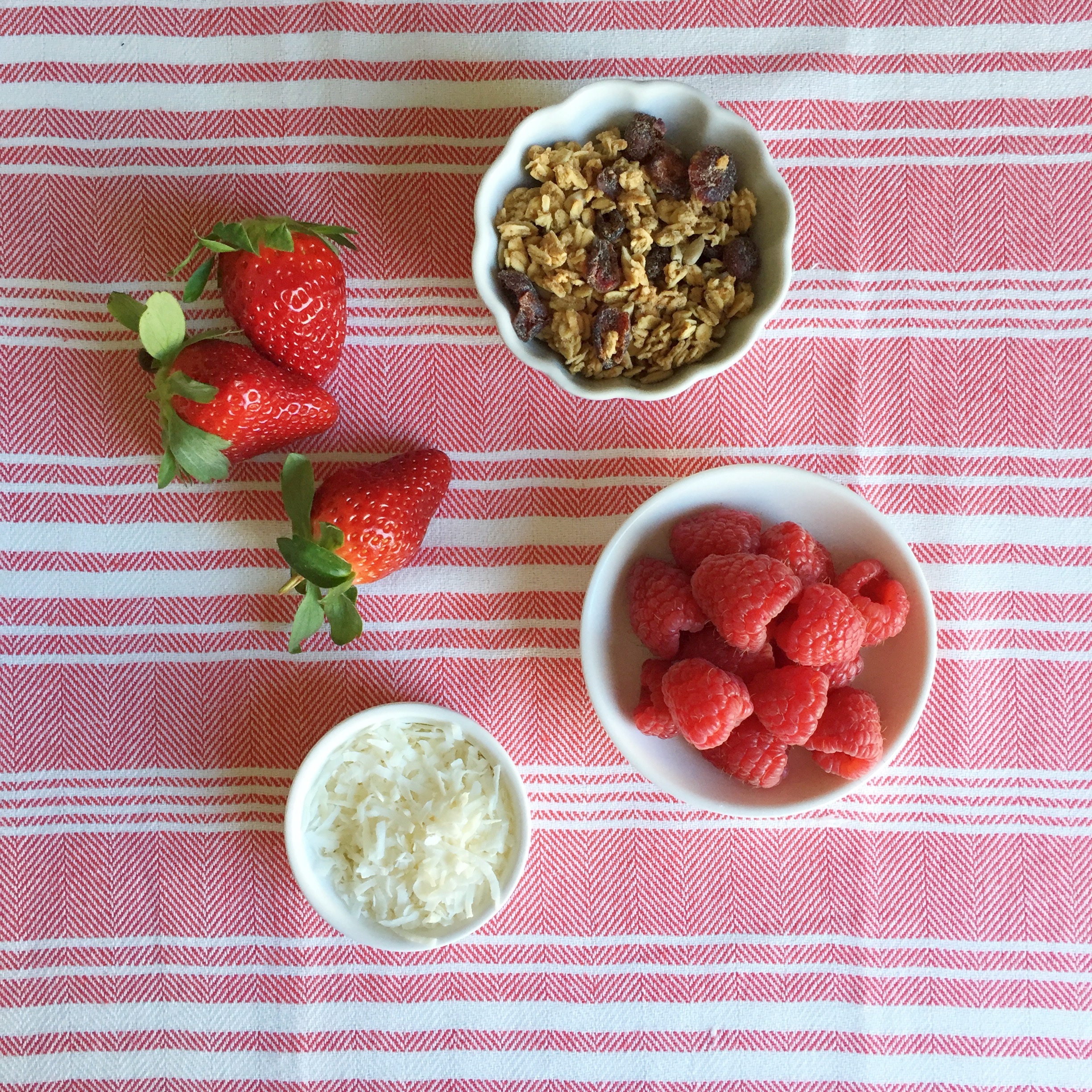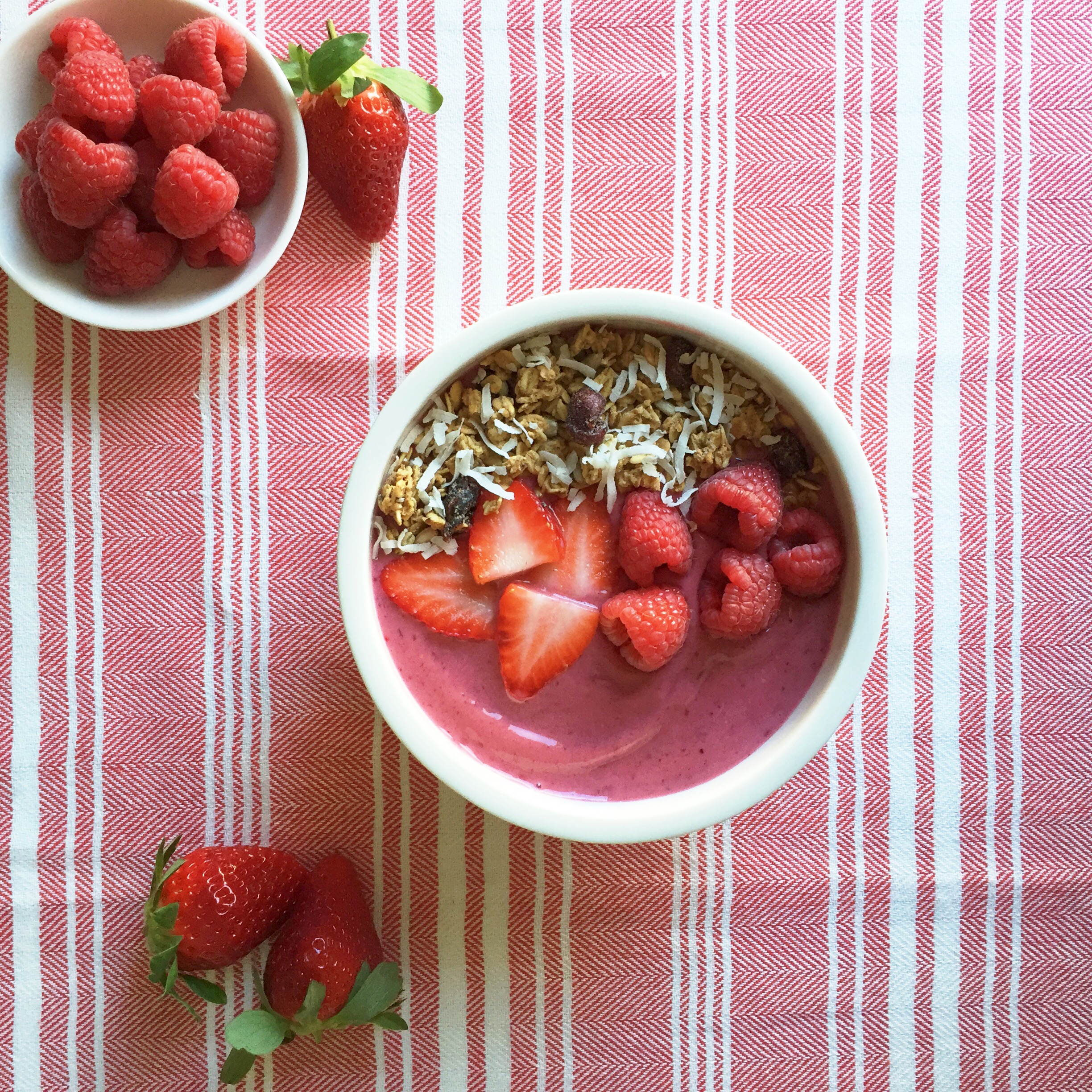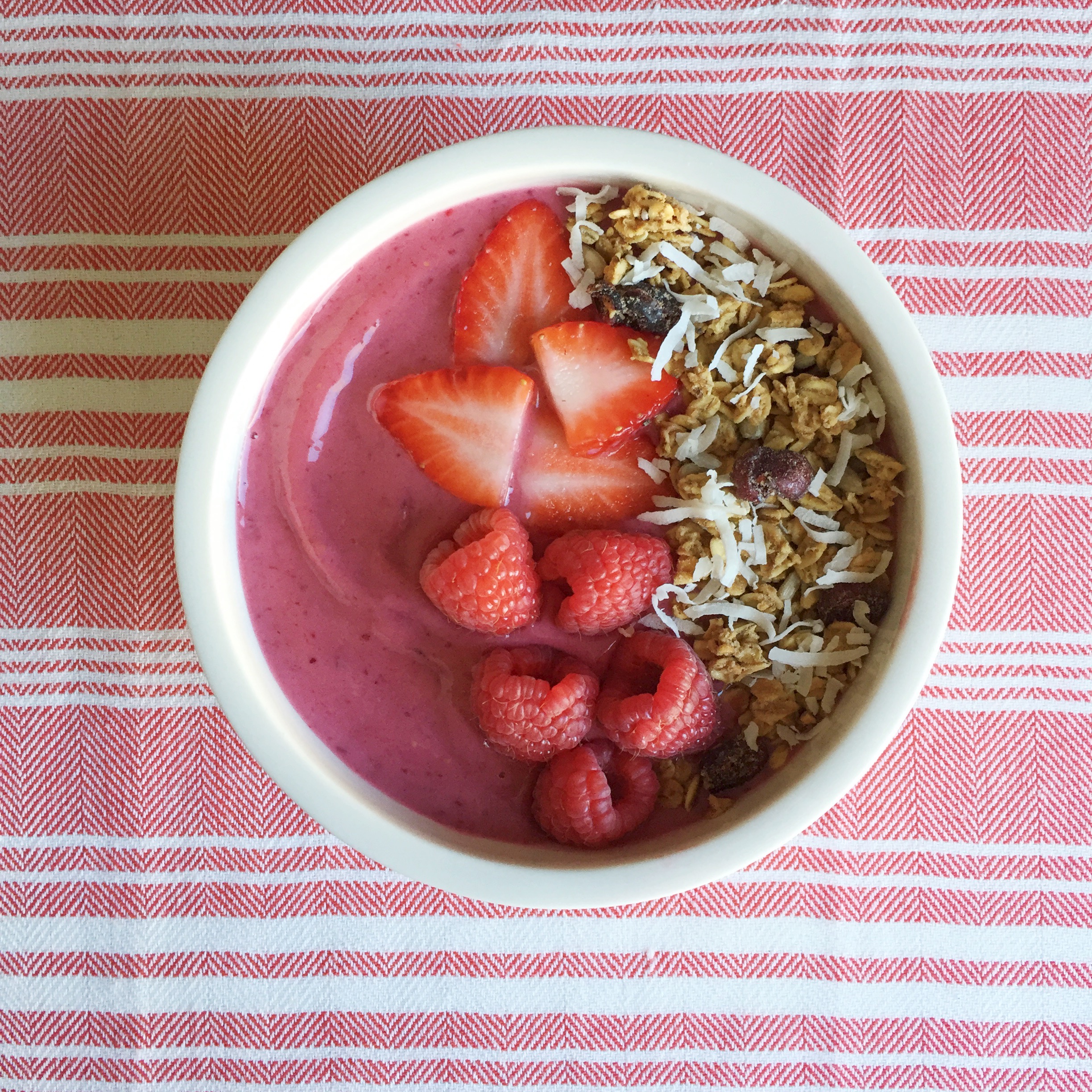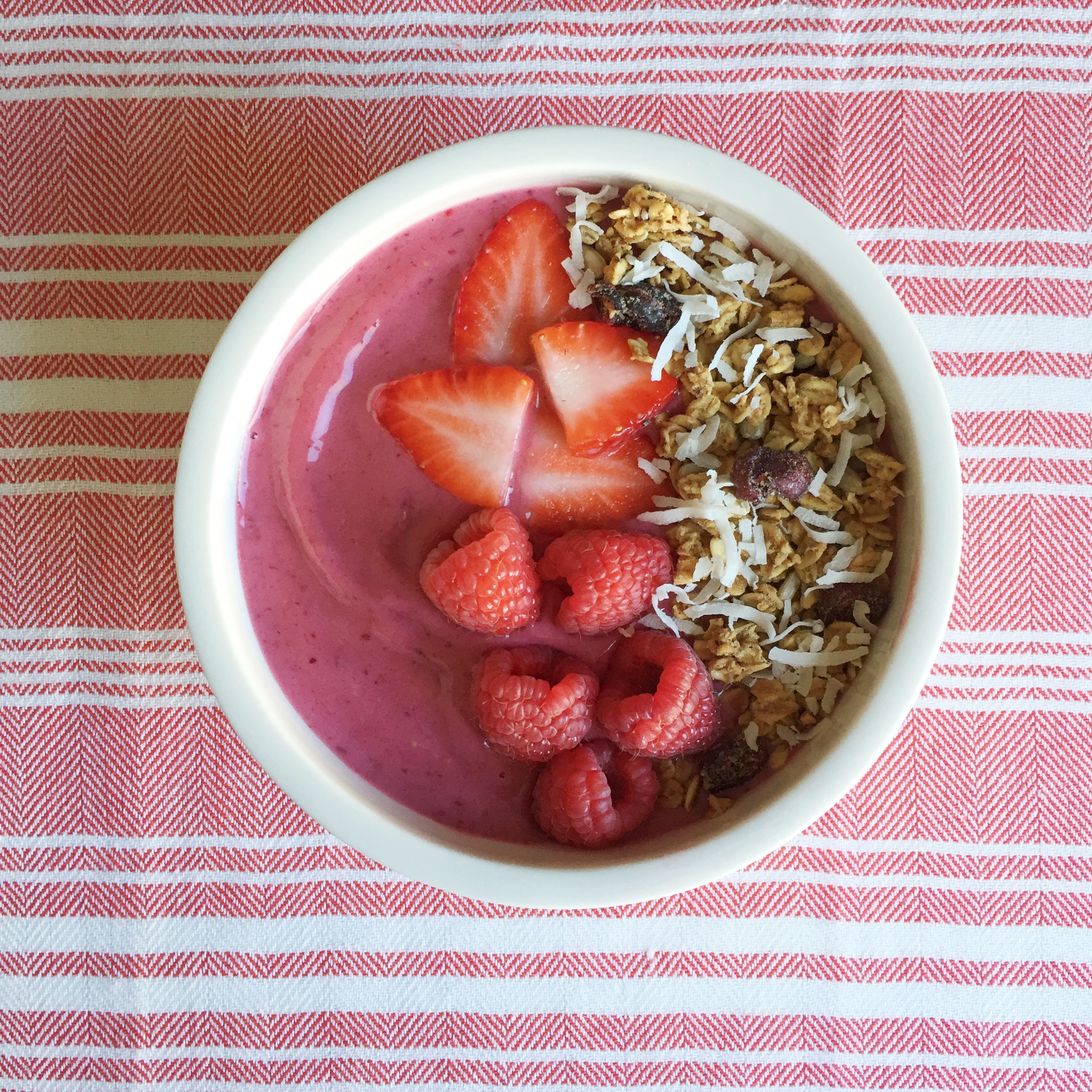 Strawberry Smoothie Bowl
2016-10-06 07:27:56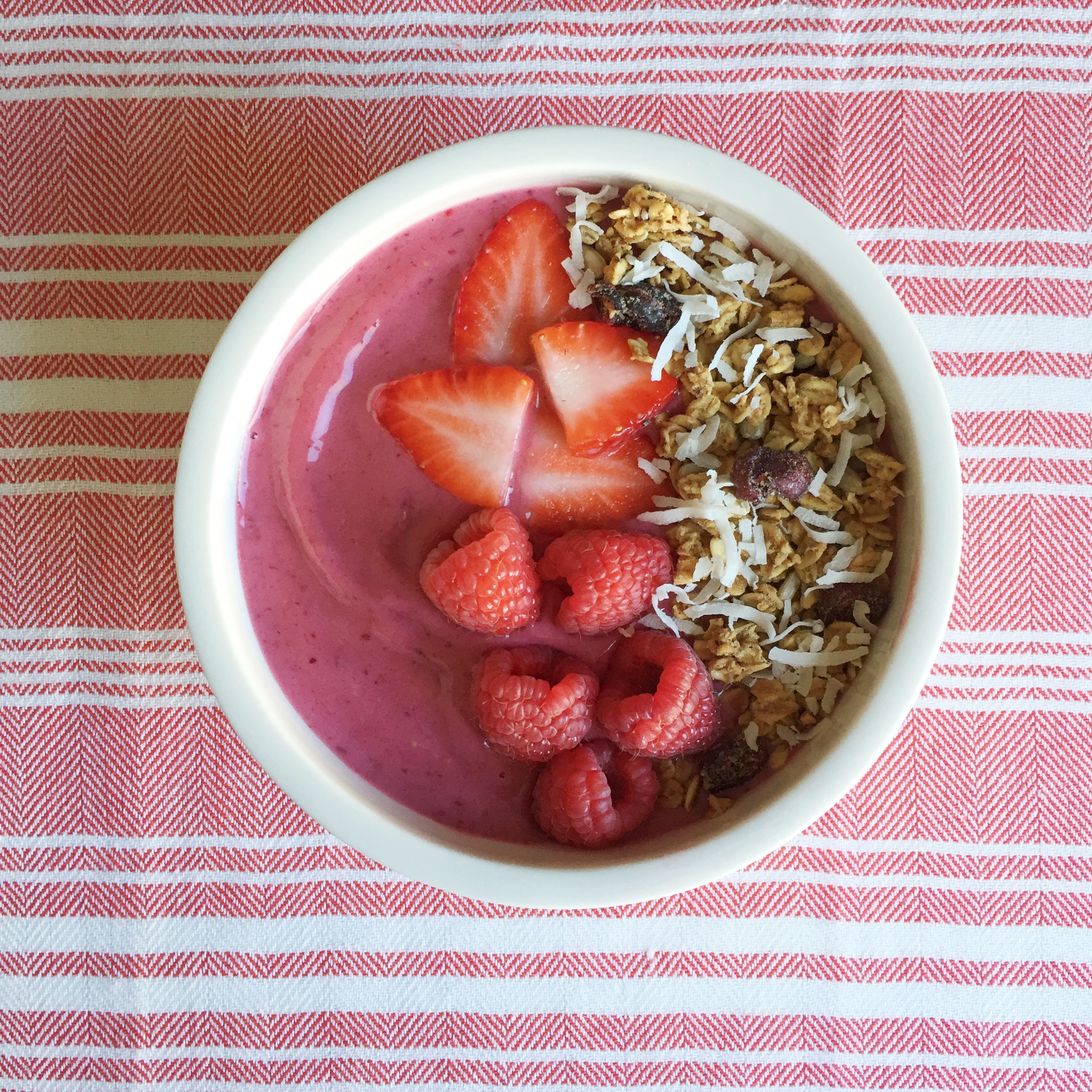 Ingredients
2 cups fresh strawberries
1 frozen banana
1/2 cup Greek yogurt
1 cup ice cubes
* For dairy-free substitute Greek yogurt with coconut or almond yogurt
Instructions
Combine all ingredients in blender and blend until thick and smooth.
Pour into bowl and top with fresh berries, coconut shavings and granola.
Kale & Krunches http://kaleandkrunches.com/