I'm back with a new installment of my monthly favourites and I'm so excited to share more about the products that I picked for January!
I always feel compelled to reiterate that I am not paid to write any of this and I would never promote a product that I don't actually love or use. Every now and then some of the products are gifted but I will point out which ones and I just want to say I am so grateful to be able to try out new things and share them with you.
This month has been all about lifestyle changes for me, as I transitioned from working corporate, to traveling for a month, to becoming self-employed. I've now somewhat settled into a new routine – or at least I have a better idea of what I want that routine to look like – and I've come to rely on some of the products below.
Favourite On-The-Go Snack
Genuine Health Fermented Vegan Proteins+ Bar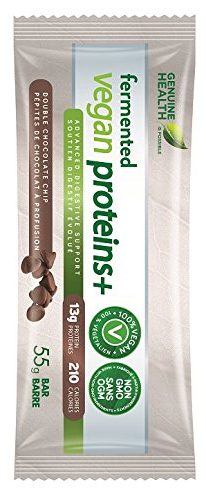 When I pictured myself working from home, I always got excited about the idea of having more time to whip up delicious meals in my kitchen however that is just not the reality of my new situation. I am always on the go, traveling from the studio, to a client's home, to a lunch meeting. Often times this means my next meal or snack is usually eaten in the car. I've come to rely on Genuine Health's fermented protein bars, which I had the opportunity to first try at a fitness class they hosted in November. I find them extremely filling which is my number one criteria for an on-the-go snack plus they are GMO free and the fermented protein supports digestive health. They are also delicious and do not have that dense, chalky protein taste to them. I would highly recommend if you are looking to change up your snack bar game.
Favourite Health Food Beauty Hack
Nutiva Organic Virgin Coconut Oil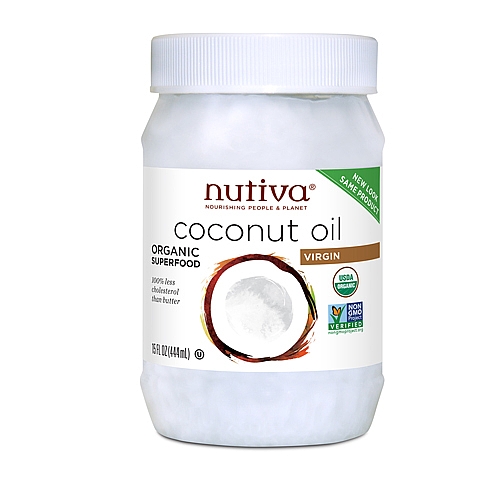 I have two jars of coconut oil at home. One in my pantry, one in my bathroom and I definitely use the one in the bathroom way more often. Let's forget cooking and just focus on the reason this jar takes up prime real estate in the ensuite. First of all, it is the only product that properly takes off my eye makeup. Until I started using coconut oil as makeup remover, I found my eyeliner and mascara would never properly come off and I would still get black streaks after washing my face the second time that day or night. Just dip a Q-tip in the jar – you don't need very much to get every last bit of black off your eyes. I also use my coconut oil for my cuticles. Coming back to this freezing winter after 4 weeks in a hot climate didn't exactly do wonders for my skin or nails so I have been lathering the oil on my cuticles before bed every night. It has been making such a difference and I'm getting less and less of those annoying and painful little cuts around the nail beds.
Favourite Read
Breaking Vegan by Jordan Younger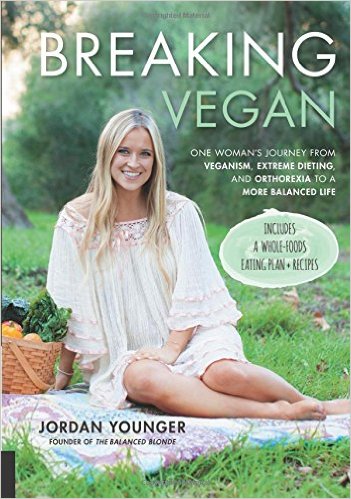 I had been following "The Blonde Vegan" and then subsequently "The Balanced Blonde," Jordan Younger's handle, on Instagram for a while when I saw this book came out. I felt compelled to buy it not because I was ever a vegan or even a vegetarian but because the concept of Orthorexia fascinated me. Orthorexia is defined as "an obsession with eating foods that are healthy." It is essentially a disordered way of eating when an individual becomes so obsessed with only eating things they consider healthy, that they become afraid to eat most foods. This is what happened to Jordan who realized veganism was not only controlling her life but causing her to develop a negative relationship to food. Her struggle and successful overcoming of orthorexia was interesting but what really drew me into the book was how she found a balanced approach to eating. Balance is something I struggle with every day and I know will continue to be a challenge for me. Jordan also goes into great detail about how she started her website and pursued blogging full time so this was definitely the perfect book for me.
Favourite Winter Workout Gear
Lululemon Swiftly Tech Long Sleeve Crew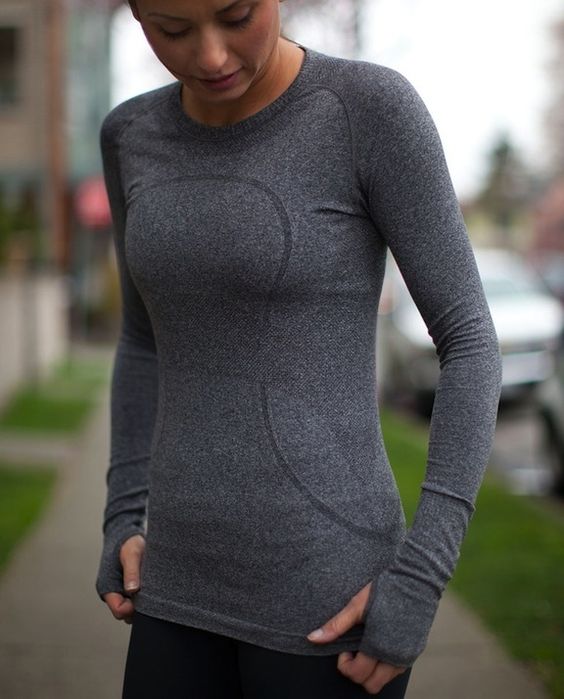 Probably my favourite part of pursuing fitness full time is I get to dress in activewear all day. Seriously, nothing makes me happier! I normally teach my spin classes in a sports bra and tights but when I am personal training, or doing my own workouts, I thankfully don't get nearly as sweaty and can cover up a bit more. This Lululemon long sleeve has been perfect for training clients in the winter as it keeps me warm but is still tight enough to show my muscles and proper form in exercises. I have one in grey and one in black and I always feel chic pairing it with long running tights and sneakers. And now that I am doing this full time I think I have an excuse to buy a third colour, right?
Favourite Clean Beauty Product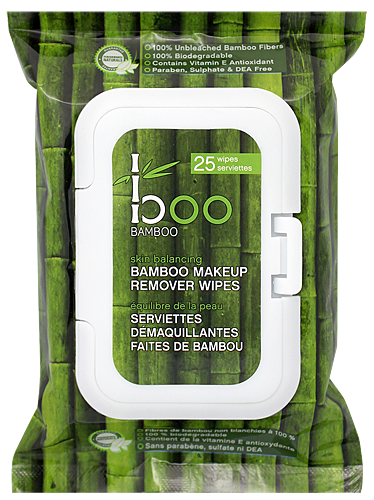 As I mentioned I have been so lucky to receive new and exciting products from some amazing companies. Prior to my month-long trip, Boo Bamboo, a Toronto-based company that sells all natural, personal care products reached out to me about sending me off with some of their items to try while I was away. Strapped for space and in need of a good travel face cleanser, I opted to take a few packs of their makeup remover wipes with me. To be completely honest I did not wear makeup while I was away so I cannot fully speak to their makeup removing abilities, however I used the wipes daily to cleanse my face. Whether I was on the beach or in an airport, I felt so good knowing I was using an all natural product that contained vitamin E antioxidants. I was super impressed with how the packaging held up – the reusable container actually kept the wipes moist the entire time. Since I have been home, I continue to use the face wipes after I teach spin classes, to quickly get rid of the sweat. I have also started using their all natural shower gel and am happy with it so far.
Since I love supporting local brands, especially one's who promote a clean and healthy lifestyle, I have partnered up with Boo Bamboo for the chance to give one lucky Instagram follower a package of their best products, including: Shampoo, Conditioner, Revitalizing Hair Treatment, Face Wash, Face Lotion, & Makeup Remover Wipes. All you have to do is head on over to my Instagram, follow @kale_and_krunches and @boobambooproducts and tag 3 friends in the comments. All of these products could be yours! Giveaway closes Friday.