Halloween has always been one of my favourite holidays. Growing up, my sisters and I were pretty much obsessed, talking about what our costumes would be in July and which houses gave out the best candy. By October 1st it would completely take over our lives to the point that my Mom had to set some ground rules such as no decorating our house until the day-of. Thanks for that, Fun Police. But in all seriousness, I now understand how annoying we were about it and I have also learned a thing or two about the junk food that we would consume daily for the rest of the season.
If you've read my About Me section, you can see that I'm basically a recovering sugar addict. So yes, Halloween was a sort of religious experience for me. Now that I've (attempted to) clean up my diet and now that I (attempt to) make healthier choices, I try and avoid those absolutely delicious mini Caramilk bars and Smartie boxes. And when I say avoid, I mean avoid eating an entire box to myself.
This year my sugar-seeking-self has decided to browse the internet and find the best substitutes for my favourite Halloween candy bars and snacks. Thanks to some awesome food bloggers I found delicious treats that are made with clean, whole ingredients which you can feel good about eating. While these are not the types of treats you can throw into a plastic pumpkin, they still invoke that Halloween spirit and will be sure to satisfy your sweet tooth.
Whether you are hosting a party or trick-or-treating this year, here are some healthy hacks to curb those Halloween cravings.
For that peanut butter cup craving…
Instead of :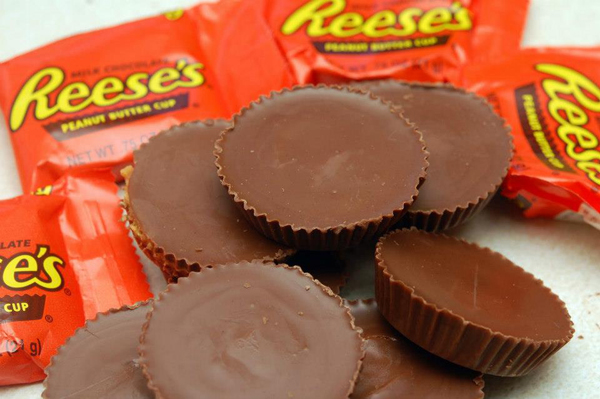 Try:
I Hart Nutrition's mini chocolate Peanut Butter Cups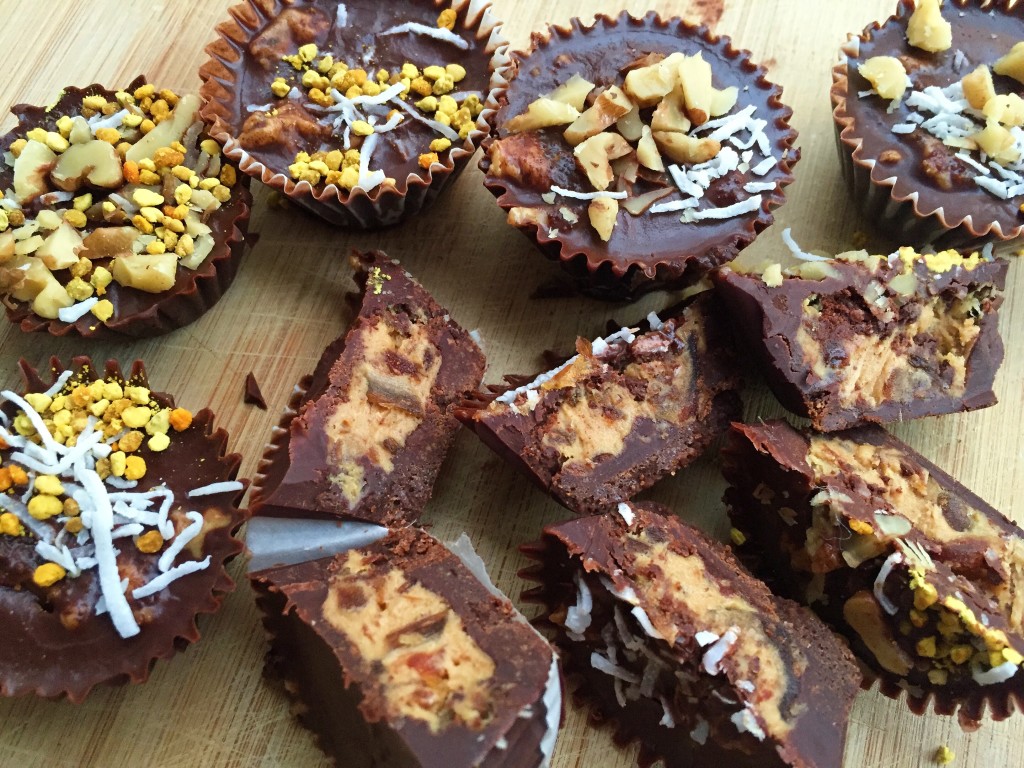 For that urge to munch on salty chips…
Instead of: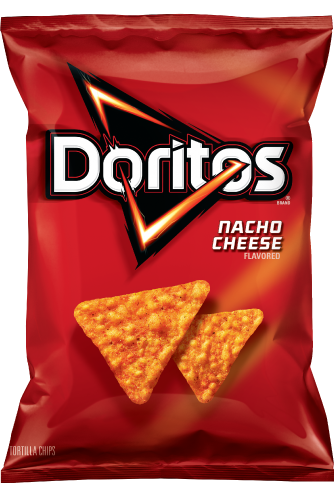 Try:
Platings and Pairings' Cheesy Kale Chips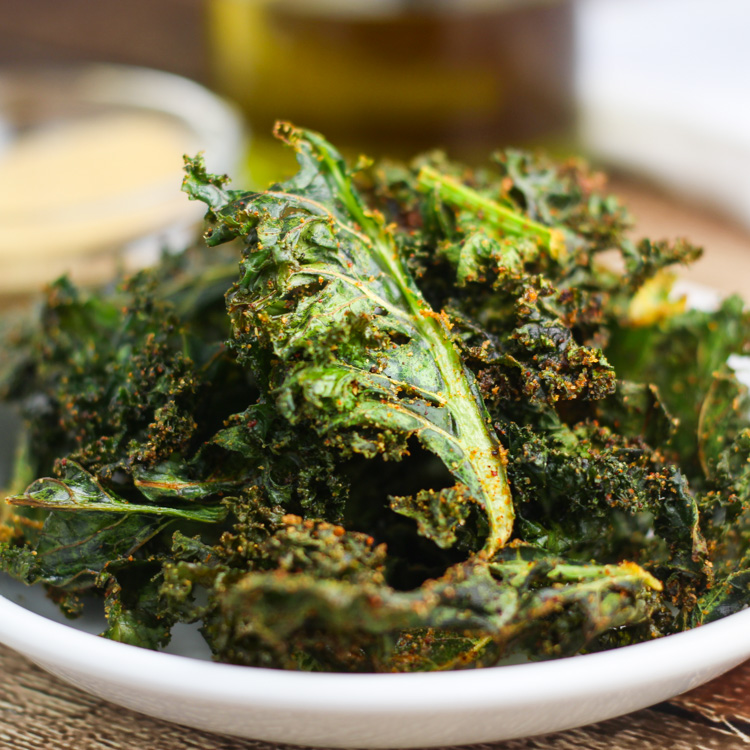 For that need to consume something bright and orange…
Instead of: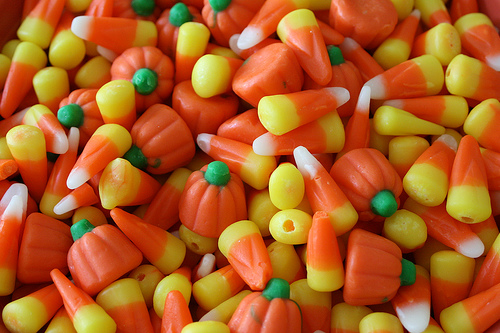 Try:
Live Playfully's adorable Pumpkintines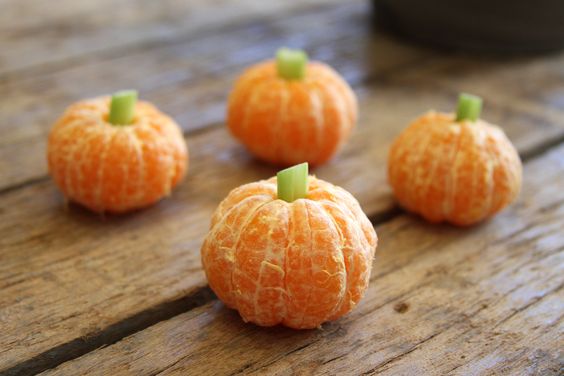 For that favourite candy bar substitute…
Instead of: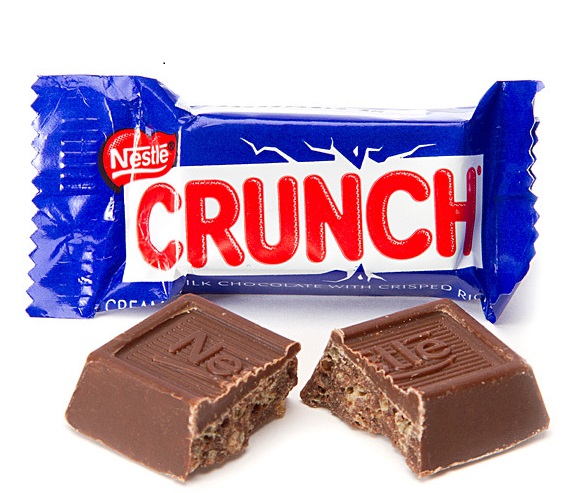 Try:
The Big Man's World 3-ingredient chocolate rice crispy treat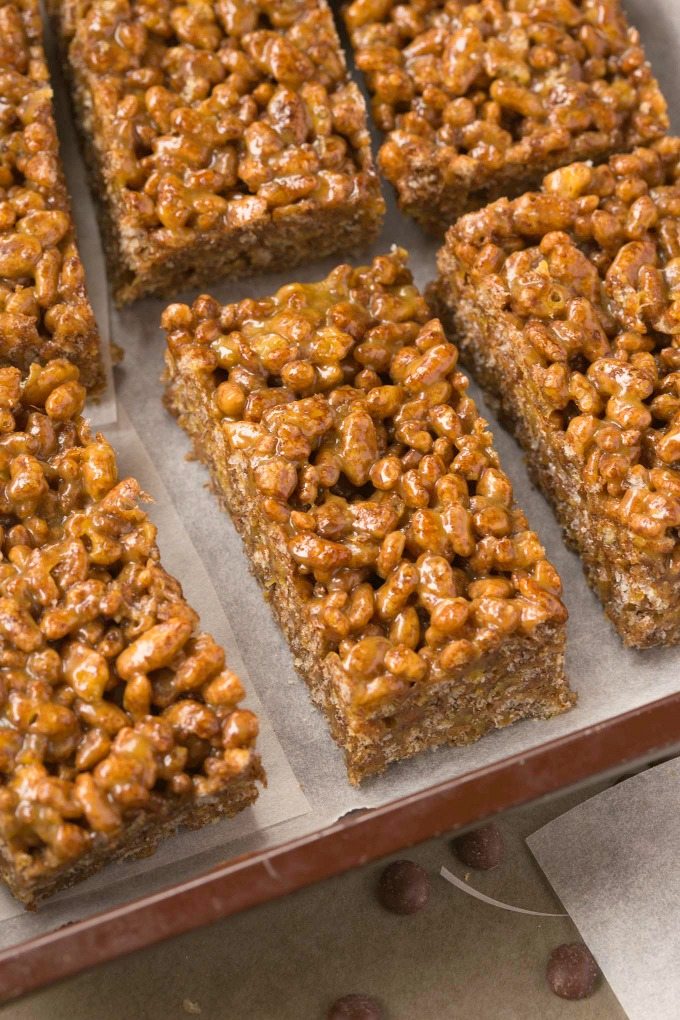 For that need to consume something festive…
Instead of: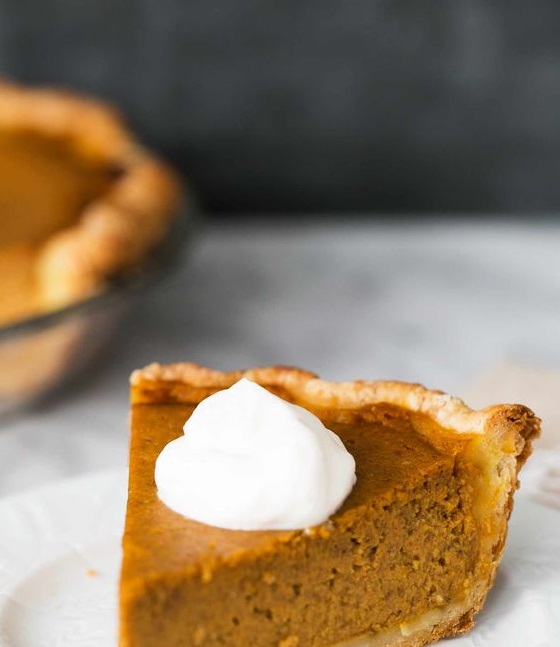 Try:
Shugary Sweet's wholesome Pumpkin Pie Smoothie