Seriously, how is it September tomorrow? Can we just have 5 more minutes of summer, pleeeaaasseee? I know I am not alone when I say the summer flew by! So fast, in fact, that I totally forgot to publish my July faves post! I honestly feel like I blinked once and now it's Labour Day weekend.
As much as I love summer, I am a huge sucker for fall. Colourful trees, chunky sweaters, pumpkin-spice everything. It almost makes living in our crazy Toronto climate worth it…almost. But seeing as it is still hot out and slightly light out (unless you're me and wake up at 5 am), I am going to hang on to summer for a few more moments and give a list of the products that I absolutely loved using in July and August.
Favourite Beauty Hack:
5 Minute Face Kit by Haley Bogaert Face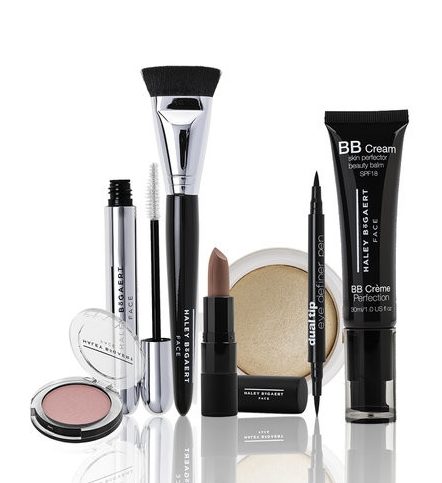 The insanely talented Haley Bogaert has done my makeup so many times for different events, including my wedding, and every single time she does it, I've just never felt prettier. So when she came out with her own makeup line, I knew it was going to be genius. I had the pleasure of trying out her 5 Minute Face Kit this summer and now it is my go-to not just for every day, but for special events as well. Available in light, medium and dark shades, the complete kit comes with blush, lipstick, eyeliner, bb cream, highlighter, a flat brush and brow gel, which Haley is famous for. With a quick and easy application of these key products, you can achieve a fresh and glowy look in no time. This is perfect for the on-the-go person like myself and with the cutest packing, it makes for the perfect gift.
Favourite Pantry Staple:
Trader Joes Everything but the Bagel Sesame Seasoning Blend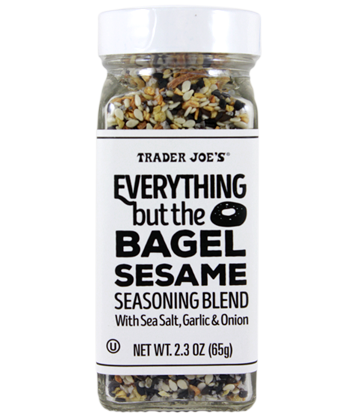 I know photos of this little bottle of seasoning have been flooding your Instagram lately, but it is for good reason. It actually tastes exactly like an everything bagel. I have been putting it on pretty much anything savoury these days; from eggs to avocado toast to salad. I'm a huge fan of spices as they are an easy and calorie-free way to add a ton of flavour to your meal without the use of heavy, sugary sauces. We don't have Trader Joes in Canada so I picked up a bottle last time I was in New York. Now if there was only a way to make an actual calorie-free bagel for me to eat!
Favourite Face Mask:
Origins Flower Fusion Sheet Masks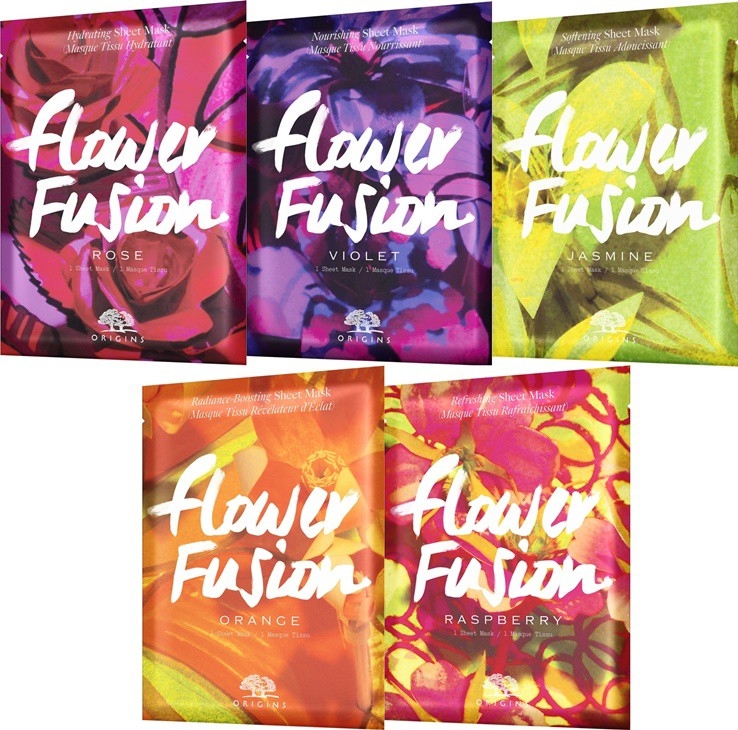 Just like a bouquet of flowers, Origins has created a face mask for any occasion. If your skin is dry, go for the rose. If it's oily, try the orange-radiance. Too much sun? Try the lavender. These no-mess masks are super easy to apply and work quickly. Best part is you actually see the results right away. Also, if you are a sucker for cute packaging, then these masks don't stand a chance against you. I love masks in the summer as the warmer months are pretty harsh on my skin. Between the sweat and sun and I also love giving my face some extra TLC and a mask is one of the easiest ways to do it.
Favourite Purse Staple:
Dr. Bronner's Lavender Organic Hand Sanitizer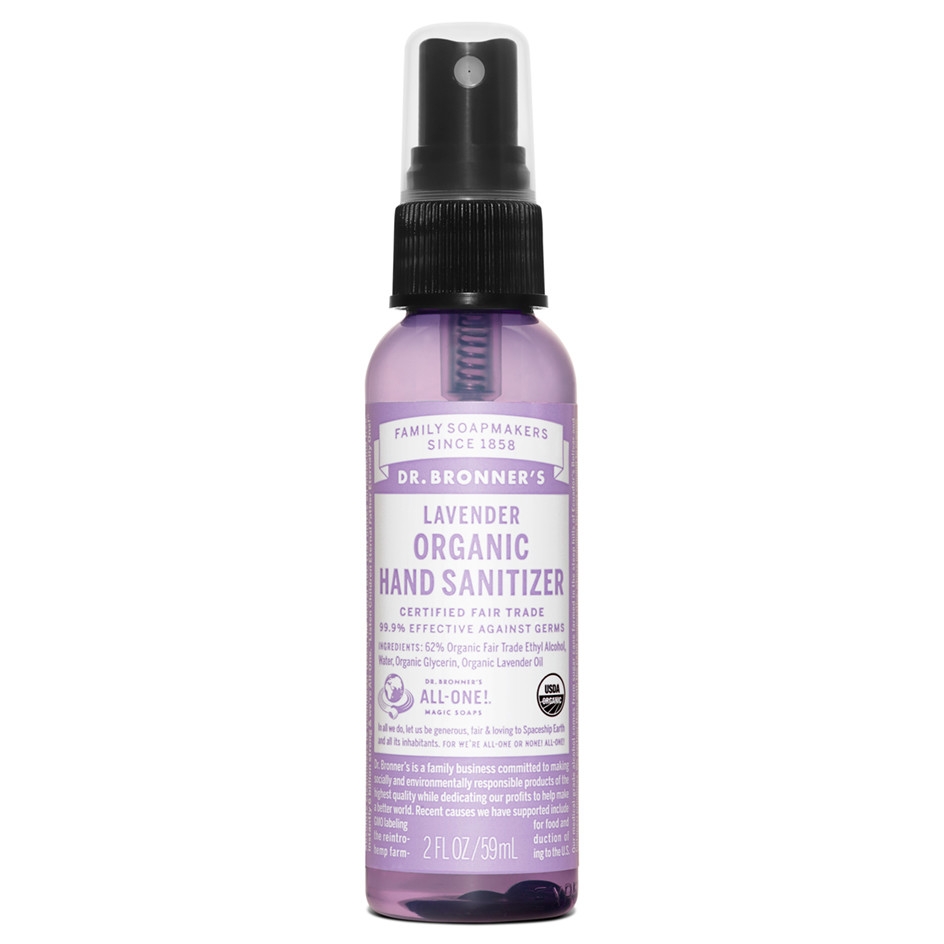 I have been looking for a good, clean hand sanitizer for a while. It sort of sounds like an oxymoron though. How can something that clean really kill bacteria off our hands? Well, the answer is, I'm not sure how clean it really is. I mean, the hand sanitizer only has three ingredients: ethyl alcohol, water and essential oils so I'd say it's a pretty good option. I use it often as I am always in my car, using my phone, handling equipment at different gyms, touching clients' sweaty bodies – you get the picture. So I keep one in my car and one in my purse. My favourite thing about this is the smell, though. Anything with laender immediately calms me down and, I'm not going to lie, sometimes I just spray it and breath it in (is that really bad?) if I'm having a stressful moment in the car and can't reach my roll-on essential oils fast enough.
Favourite Hair Product:
Redken Pillow Proof Blow Dry Dry Shampoo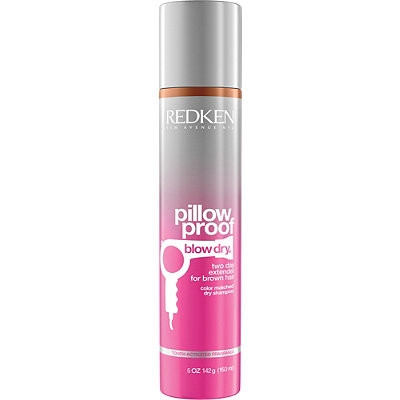 You may know I just had the chance to try this product only about a week ago but I have used it almost every day and am kind of obsessed. Here's the deal. Redken came out with a dry shampoo that has dark pigment in it. What does that mean? For all of us dark-haired ladies, it won't leave a white residue at the tops of our head! Can I get an amen? I also learned something interesting about dry shampoo in general. Did you know that, like a deoderant, you are supposed to apply it before you go workout or do whatever it is that's going to mess up your fresh hair? I had no clue. For me personally, since I wash my hair a lot due to the constant working out and sweating situation, I have been applying it to my just washed and dried hair, before I style it. Not only do I get a good amount of volume but I also find it helps prevent it from getting greasy faster.