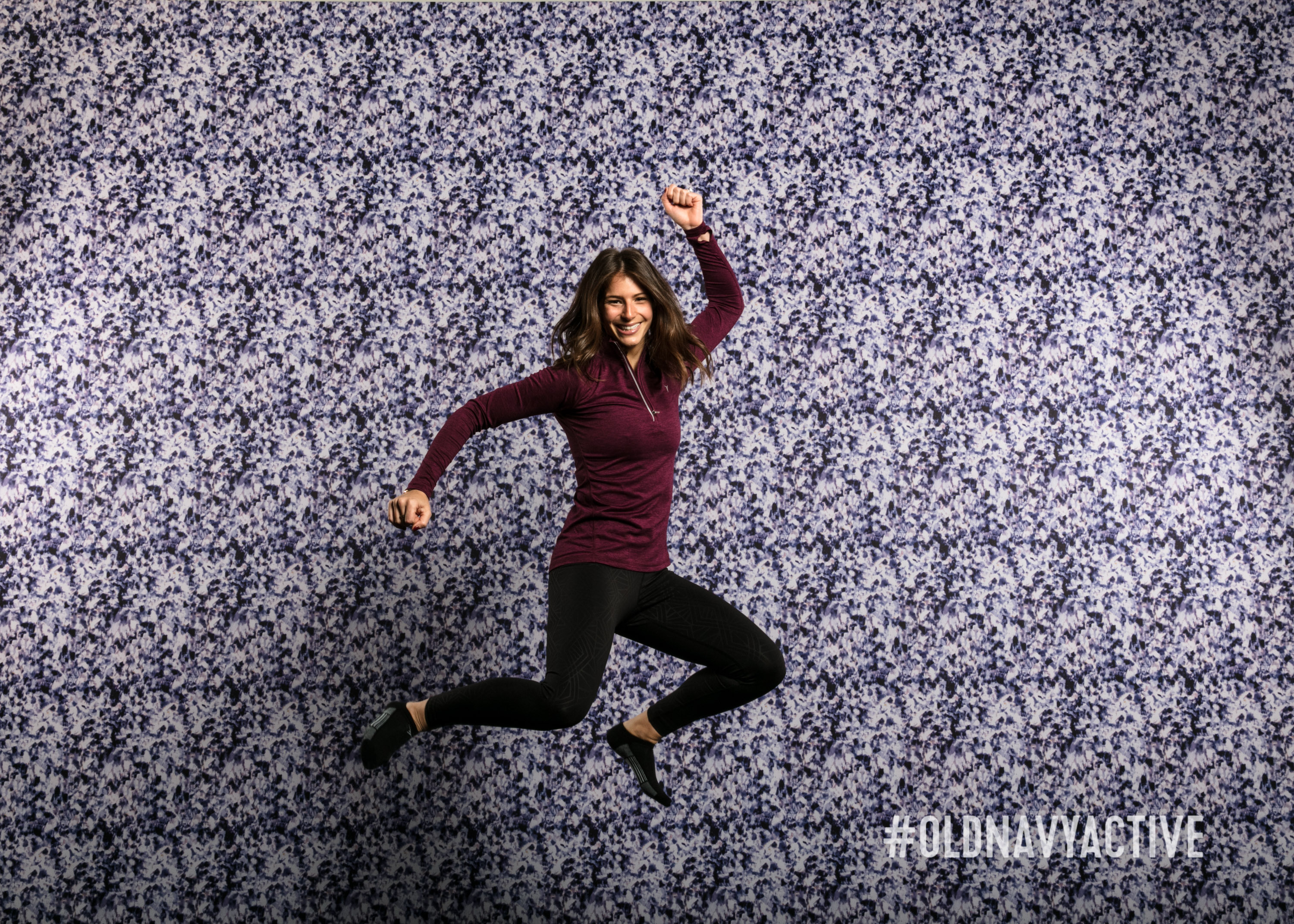 When I transitioned from my corporate job in real estate to full-time fitness instructing, personal training and health coaching, there were some lifestyle changes that came with the territory of pursuing my passion, which I expected, and other changes that I was simply unprepared for.
Working longer hours, expected. A smaller paycheque, expected.
But the amount of times I have to change my clothes in one day? Well for some reason, I just never seemed to consider that. And let me tell you, when you go from training a client, to a business meeting, to teaching a super sweaty spin class…let's just say, I am changing in and out of workout clothes a lot.
While there are some cons to this, such as my actively growing laundry pile, there are also many pros, like having a good excuse to buy lots and lots of activewear.
But that smaller paycheque and buying new workout gear don't always mesh well. So when
Old Navy
approached me to try out their new activewear line, I jumped (both figuratively and literally) on the opportunity.
I've always been a fan of
Old Navy
's classic, comfortable and most importantly
affordable
styles so I knew this invitation could not have come at a better time.
The cherry on top was that we were celebrating the launch of #oldnavyactive in New York, so off I went with fellow blogger
Meghan Yuri Young
to try out
Old Navy
's new gear in the Big Apple.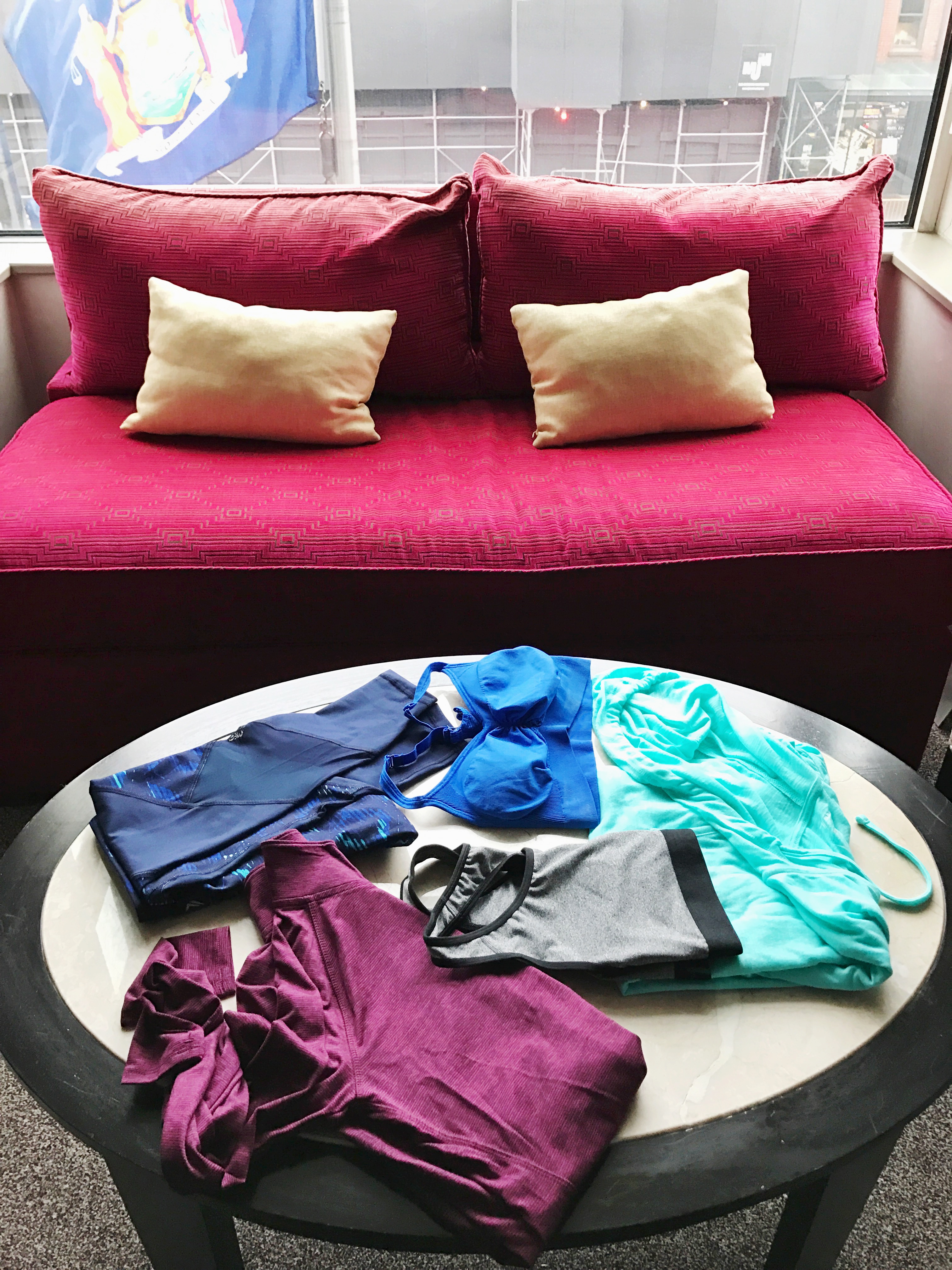 As a full-time spinning instructor, I know the ultimate test to any workout gear is a spin class because I get just as sweaty on the bike as most people do in hot yoga! So when we went to Soul Cycle on our first night in New York I knew I would be putting my new
Old Navy
outfit to work.
The following day we attended the official launch of #oldnavyactive which was like Disneyland for fitness! Complete with a trampoline, hula hoops, workout equipment, cold pressed juices and a glam bar, I was seriously in heaven.
As if the activities and food were not enough, there was also an adorable "pop-up shop" showcasing all of the current and upcoming pieces in the
Old Navy Active
collection. From inspirational quotes to pink and purple florals, the clothing in the spring-inspired line was not only beautiful but extremely motivational.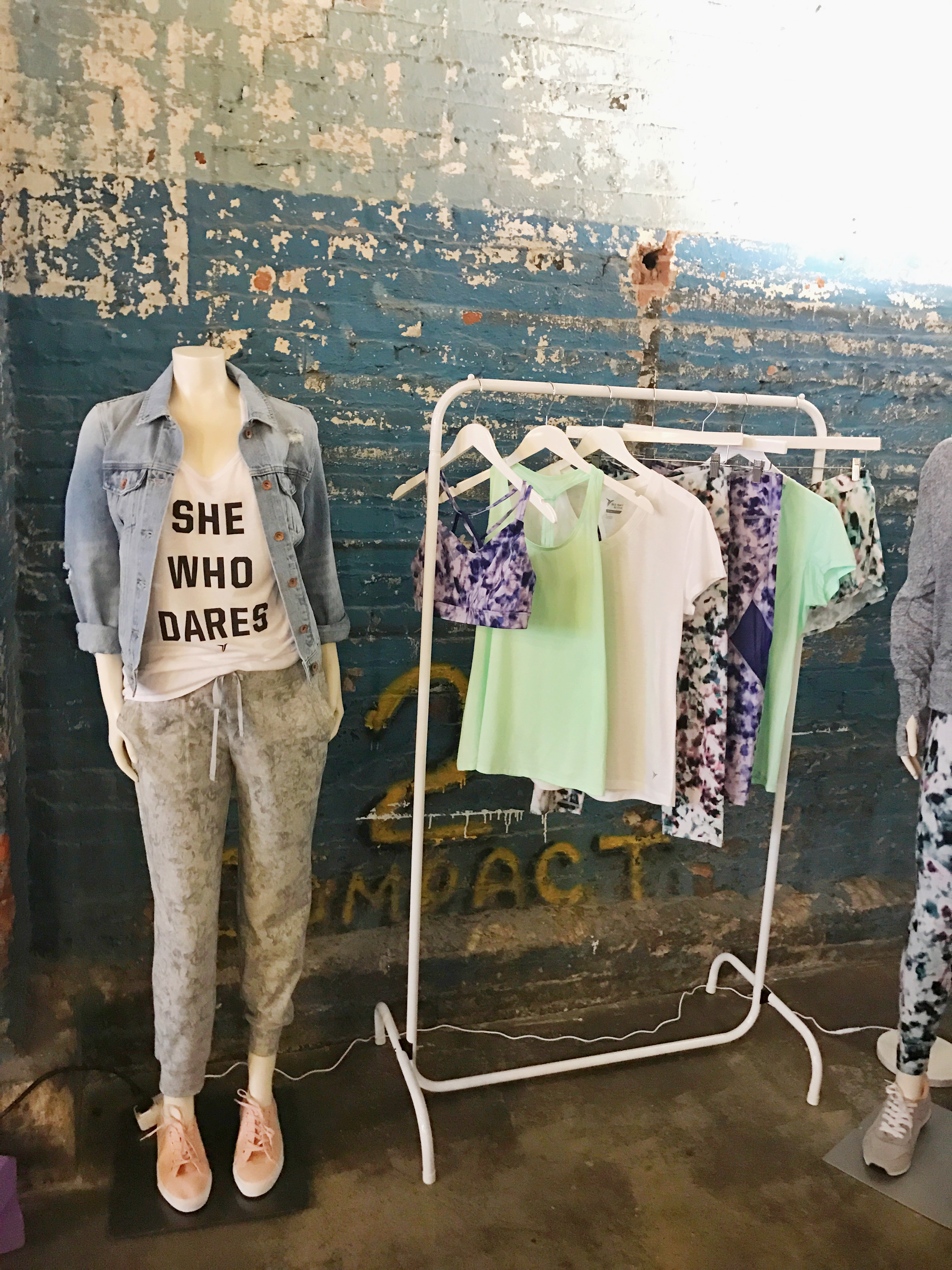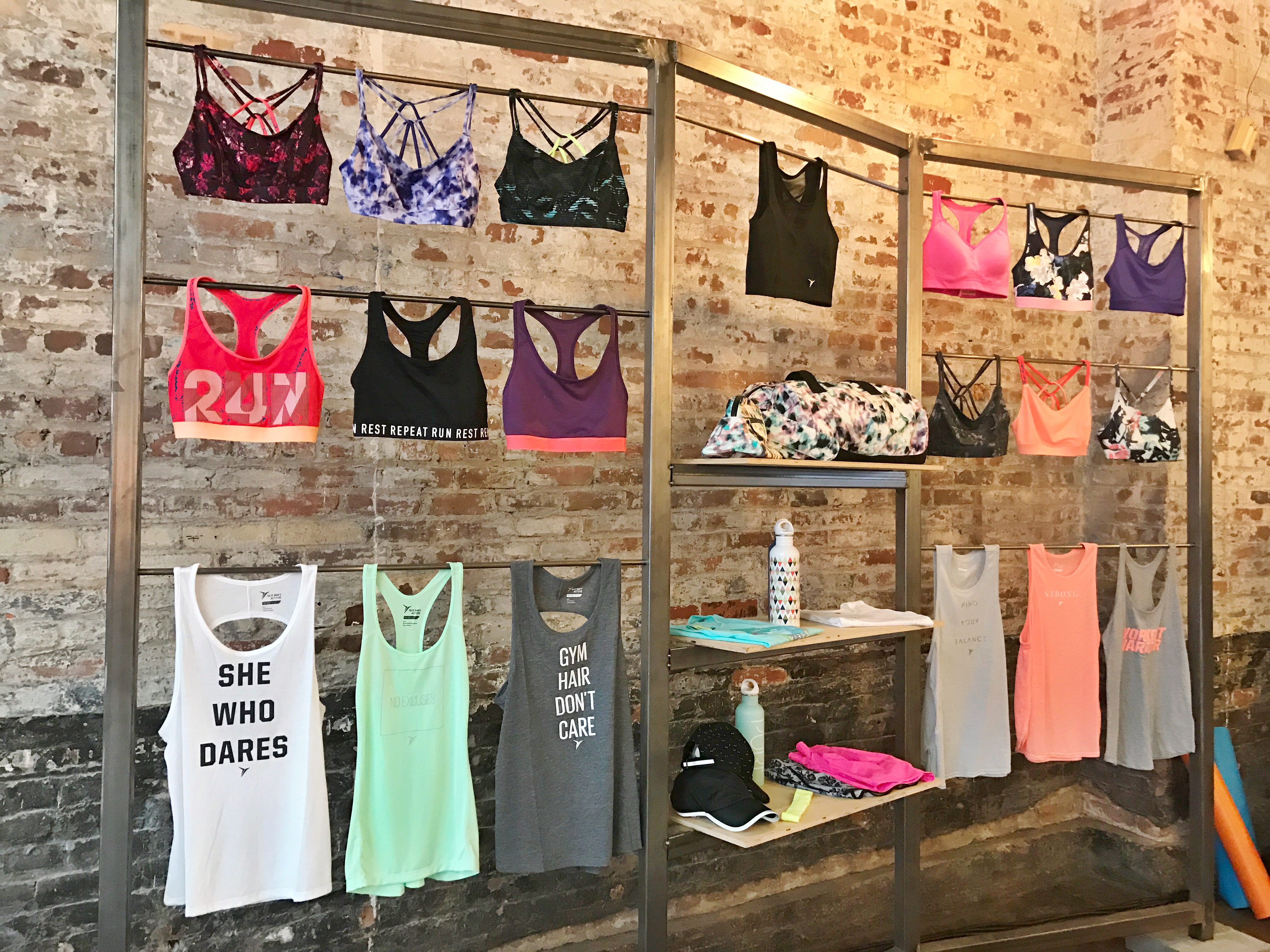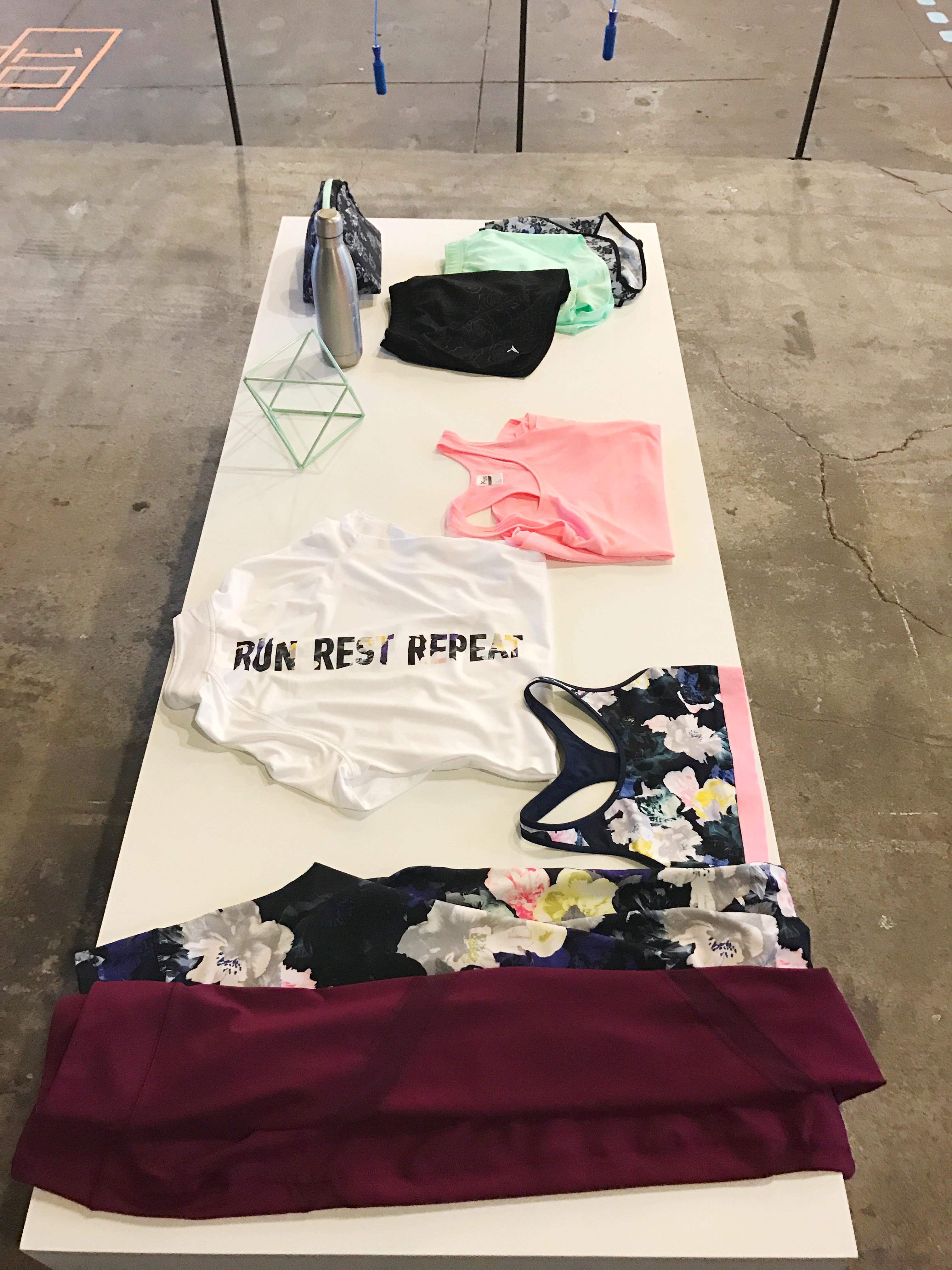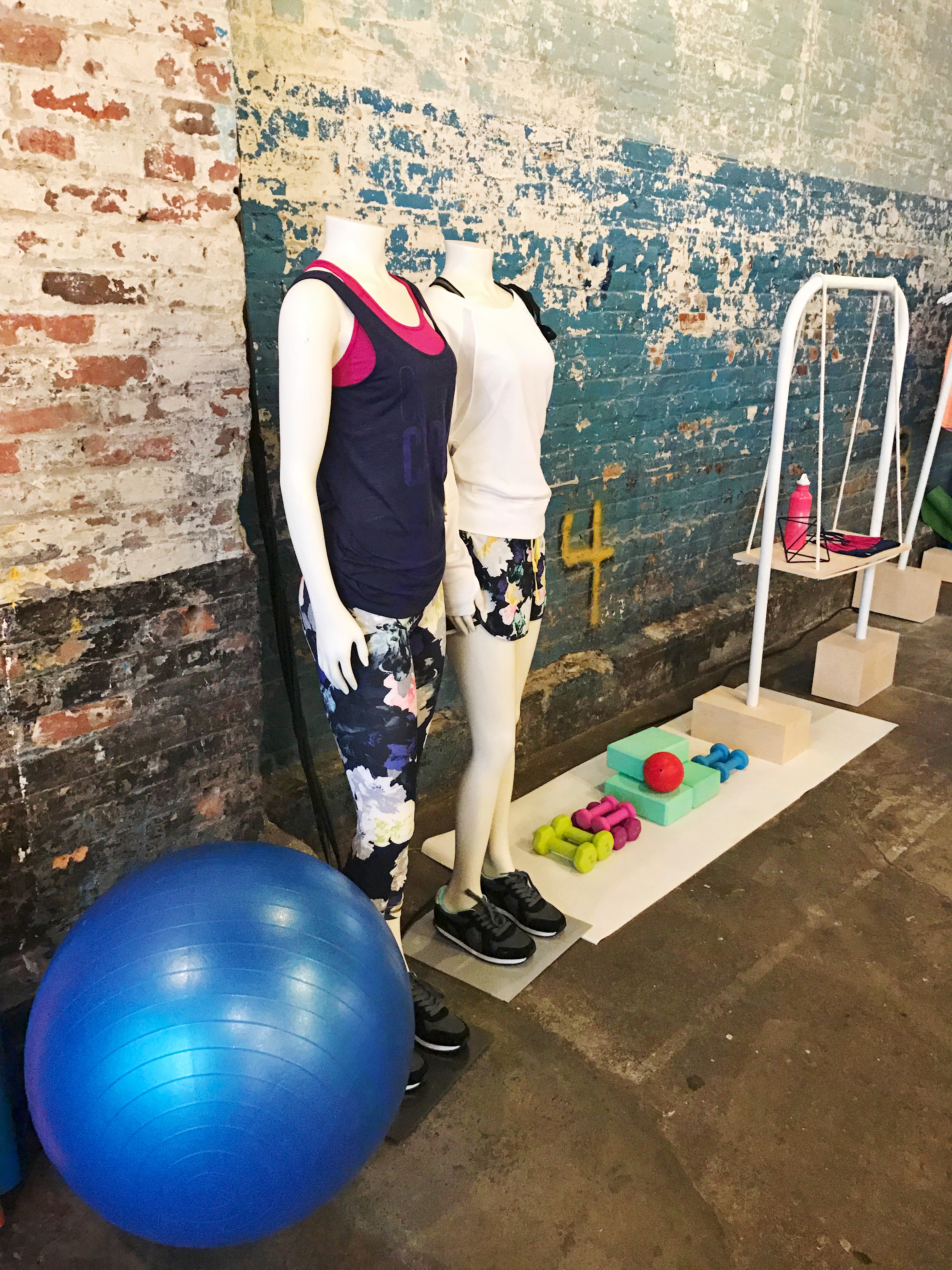 In addition to the price, my favourite thing about
Old Navy Active
is the functionality of the clothes, which can transition me from workout class to lunch date to business meeting. For example I love that I can throw on my
Go-Warm Front-Wrap Fleece Hoodie
over my leggings and a sports bra for a simple but cute look that serves my fitness training
and
the rest of my day-to-day activities.

When asked who the ultimate
Old Navy Active
customer is, Lauren Guthrie, General Manager of Old Navy Performance Active says
" Our shopper is someone who's always on-the-go and is fully committed to a healthy lifestyle by keeping active. She looks for functional pieces that are stylish enough to extend beyond the gym, and that can easily mix with the rest of her wardrobe."
That is exactly what the new gear embodies and why the brand resonates with me. It also helps that the colours and designs are both beautiful and inspirational. And after all, what is more motivating to get you active than new workout gear?
Thank you
Old Navy
for the incredible New York minute and I look forward to continuing to run around and sweat it out in my #oldnavyactive gear. Be sure to check out the new line at your local
Old Navy
or
online
!