Traveling is one of my biggest passions. There is nothing more exciting to me than going to a new country and experiencing a different culture for the first time. While I've always sort of been the black-sheep of my family in terms of vacation preferences by choosing exotic over comfort, I fit right in with DC's family who have been almost everywhere. Iceland, however, had yet to be crossed off anyone's list so it was a natural choice for the next Cohen family trip.
Iceland has become an increasingly popular tourist destination so when I let you all know that I was traveling there, I wasn't too surprised to hear that a few of you also have plans to visit soon. With that in mind, I wanted to share with you the top 5 things to do in Iceland.
Before I do that, I have to give a major shout out to KEEN who hooked all the girls up on this trip with their incredible Terradora hiking boots. I had the pleasure of trying out the Terradoras earlier this year at a tree-top trekking course and knew right away that I would be taking them with me to Iceland. Almost every activity listed below required some sort of hike and lots of wet and cold conditions. Made especially for women, the KEEN Terradoras not only kept our feet warm but they were waterproof too. The boots are lightweight, easy to pack and took us from glaciers and waterfalls to restaurants on the streets of Reykjavik. Thank you KEEN for being the perfect travel accessory!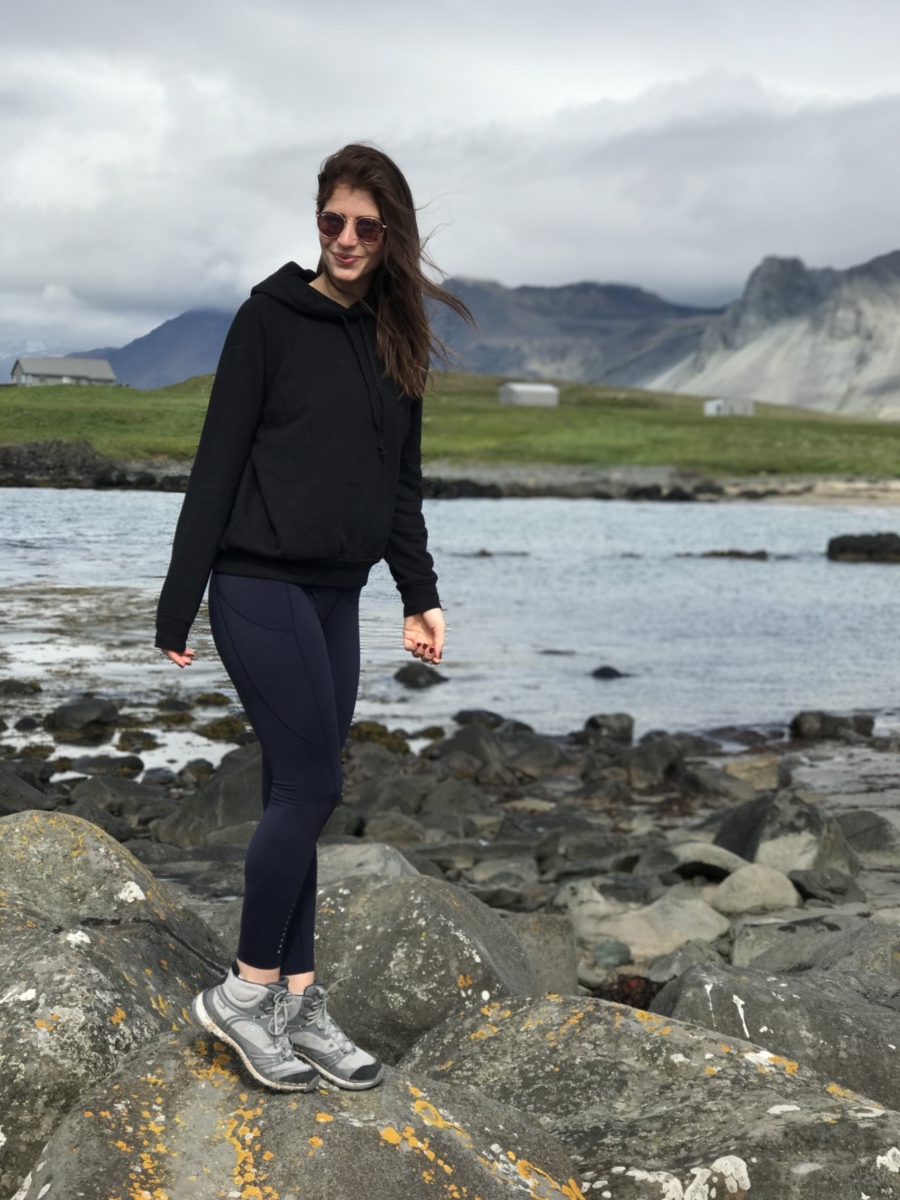 Now without further adieu, here are my top 5 favourite activities that we did in Iceland:
1. Swim in the Blue Lagoon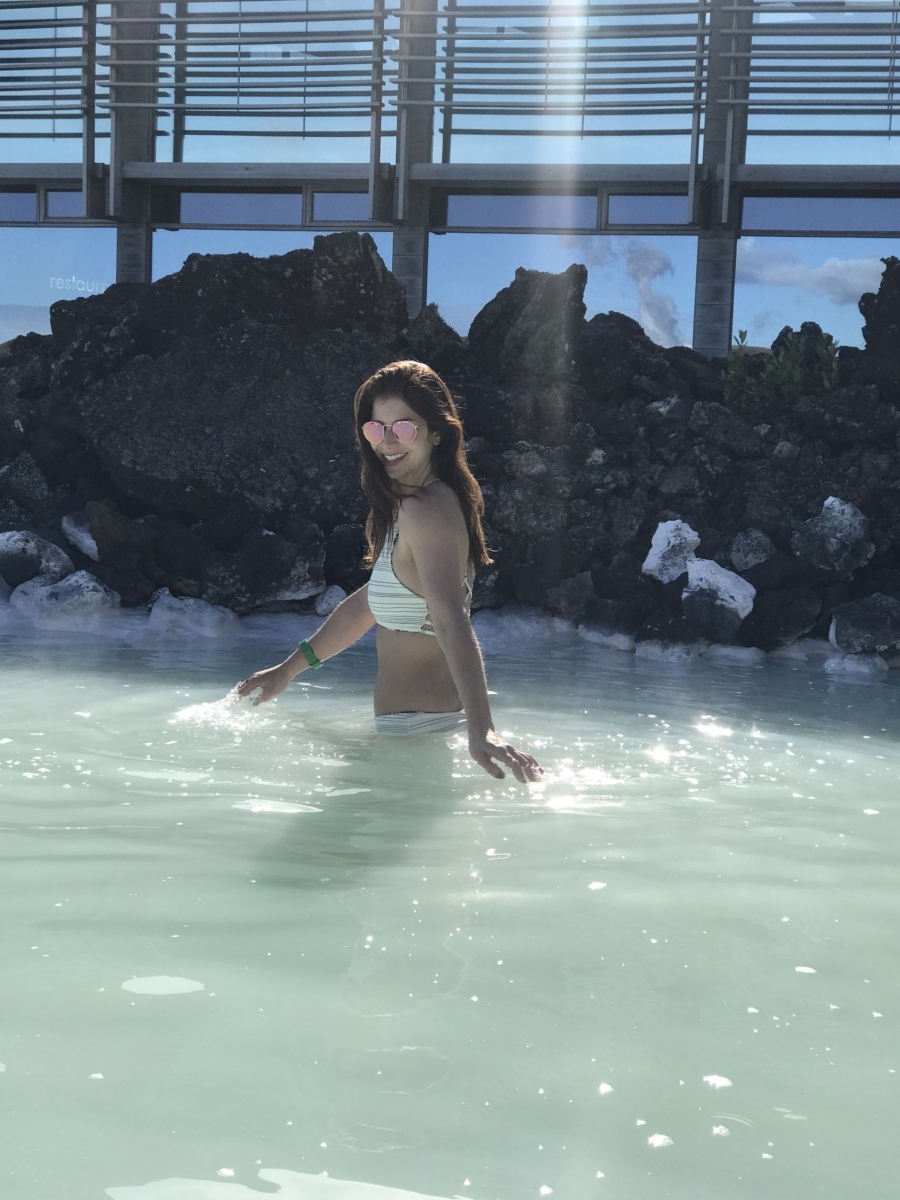 The Blue Lagoon is a natural geothermal spa and is probably the most quintessential Icelandic experience. Surrounded by black sand and lava rock, we happily drank our cold beers in the warm water and it was the perfect way to get into vacation mode. While you may rub shoulders with clay-mask-wearing international tourists during high season, there is no denying the beautiful colour of the water and snow-capped surroundings.
2. Snowmobile to the end of a glacier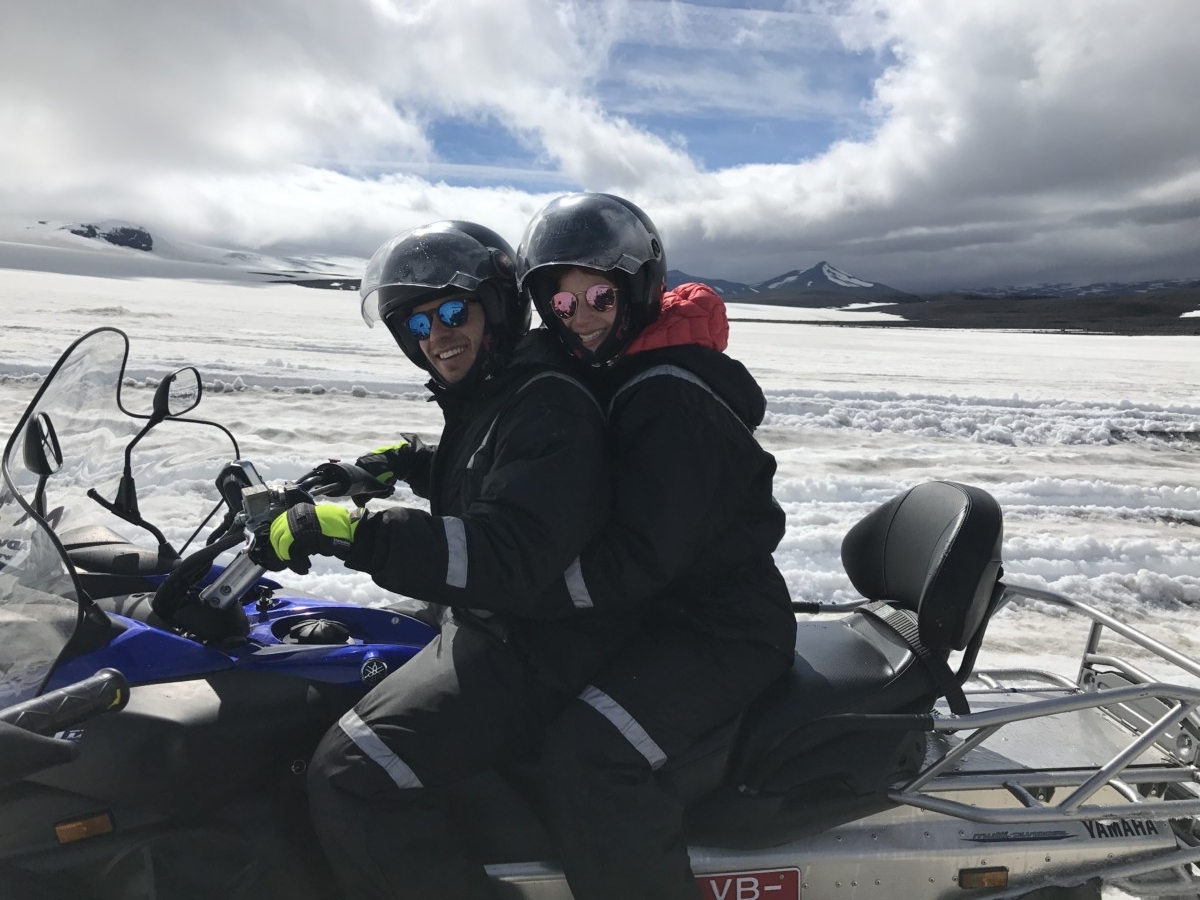 Despite a minor accident (don't worry, no one was seriously injured), snowmobiling was a definite highlight. It may come as a surprise to you that, given I'm Canadian, this was my first time on a snowmobile. I have to say driving in the snow and riding on the back was an even more incredible than the main attraction of the day, which was inside a man-made ice cave. I loved the thrill of speeding along the ice even when there were white-outs and we couldn't see 3 feet in front of us. If you are unable to snowmobile, it is still worth taking the tour inside the glacier, but I highly recommend doing both if you can.
3. Horseback ride in the Snaefellsness Peninsula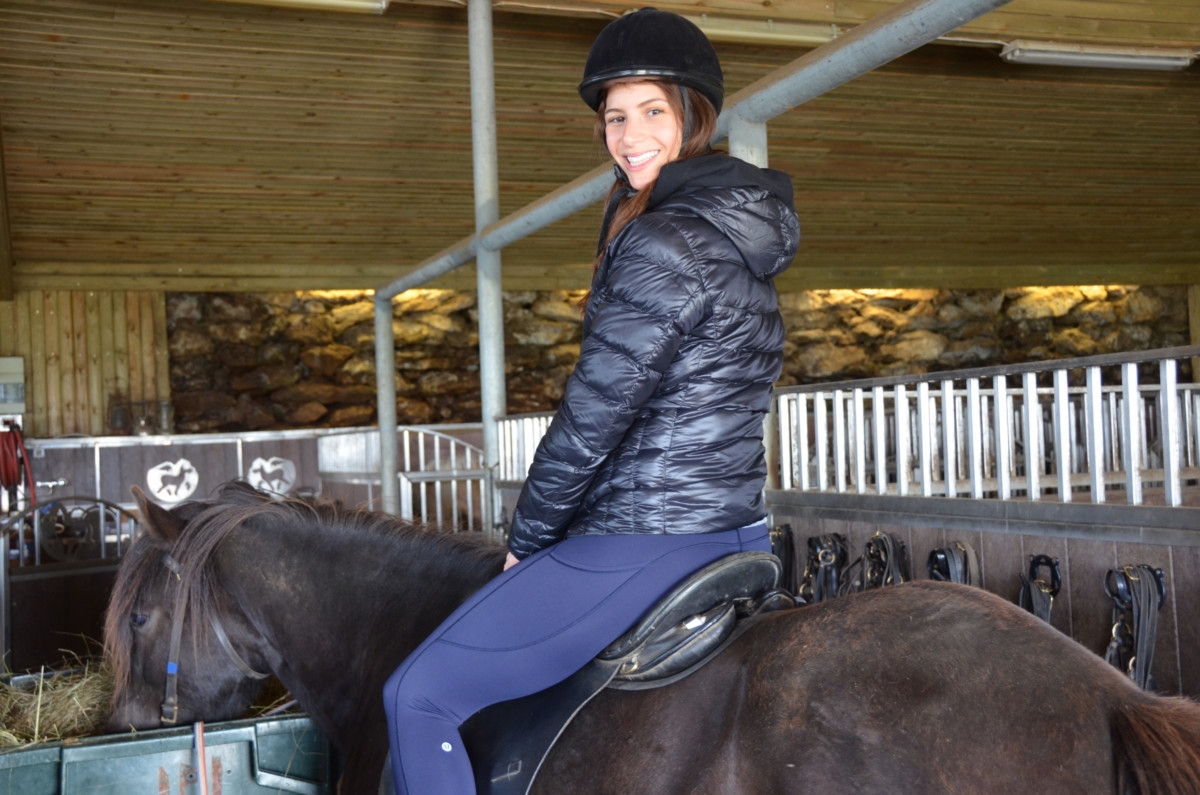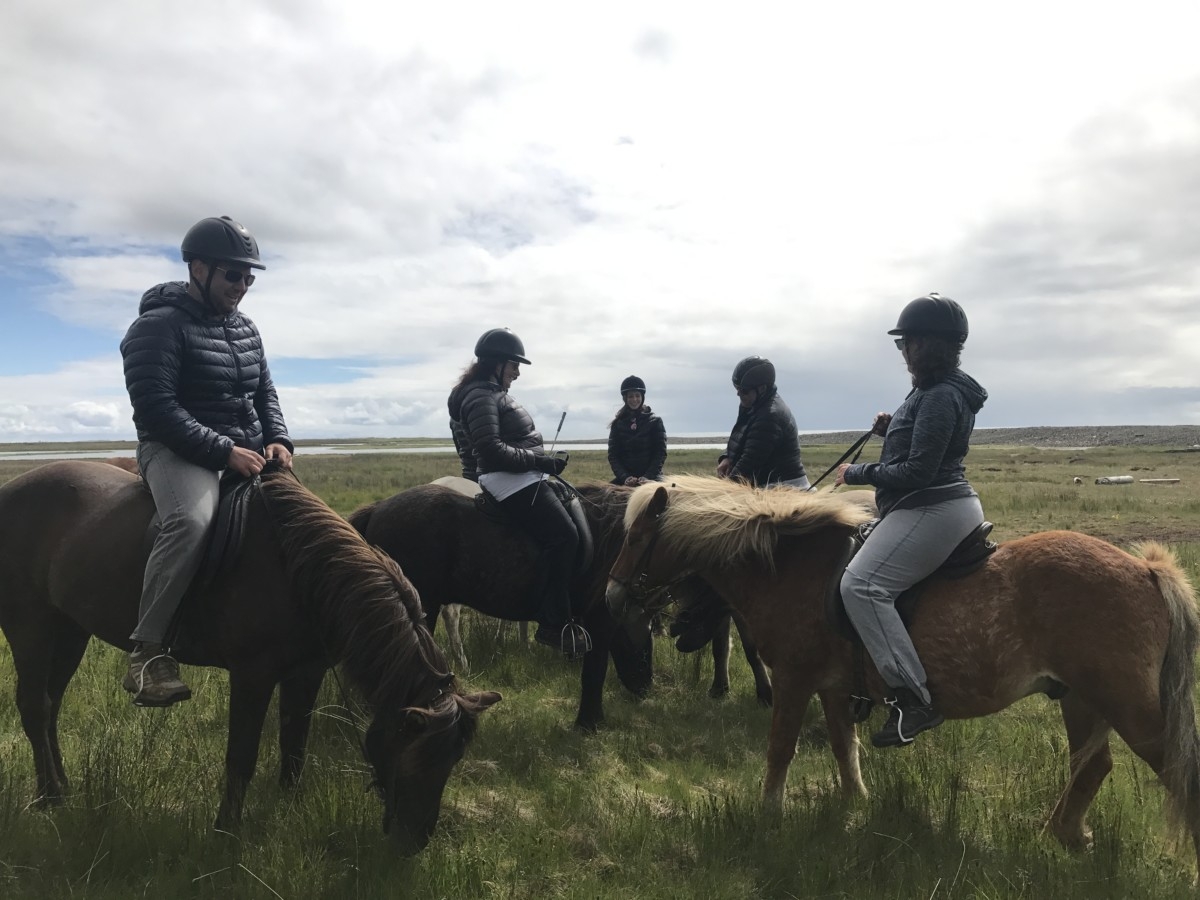 This activity was truly one of those "pinch me" travel moments where you need to remind yourself that it's actually real. I was a little nervous before we started since I can't remember the last time I was on a horse and really didn't know what to expect. When we arrived at the stables we were all pretty relieved to see they were smaller horses…not ponies, as all tourists are often reminded…so it was less intimidating. But it wasn't one of those lame tourist traps where you're riding a tired, old glorified donkey on a rope going in circles. These horses were absolutely beautiful and they moved pretty quickly. In fact we even trotted a little bit which took a bit getting used to. And the scenery. Wow, it was breathtaking. I had to keep reminding myself to take it all in, as horseback riding amongst waterfalls, lupines and beaches was certainly a once in a lifetime opportunity.
4. ATV on black sand beaches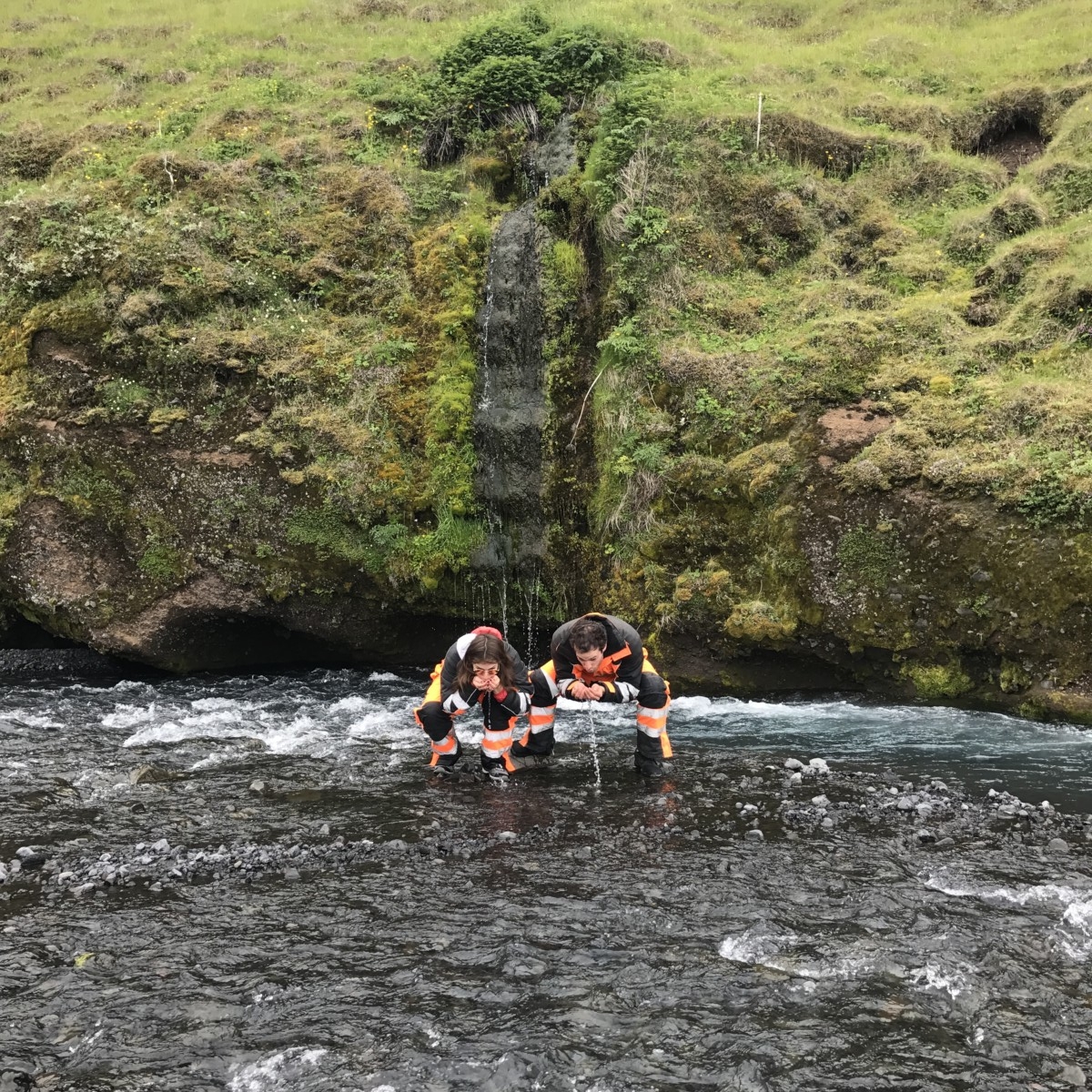 Once again, despite a bigger accident this time, ATVing was a unanimous highlight for everyone in the family. We hit a few major tourist attractions on our route, including massive rock remnants from the famous volcano Katla and the abandoned plane made quite famous thanks to Justin Bieber's music video. But by far the coolest (no pun intended) stop on the tour was around these small waterfalls and rivers from a glacier. We stopped to take a drink straight from the river and it was the best water we've ever tasted. If you are looking into ATVing, make sure to find a tour that makes lots of stops and does not only go to the plane or beach.
5. Walk behind the Seljalandsfoss waterfall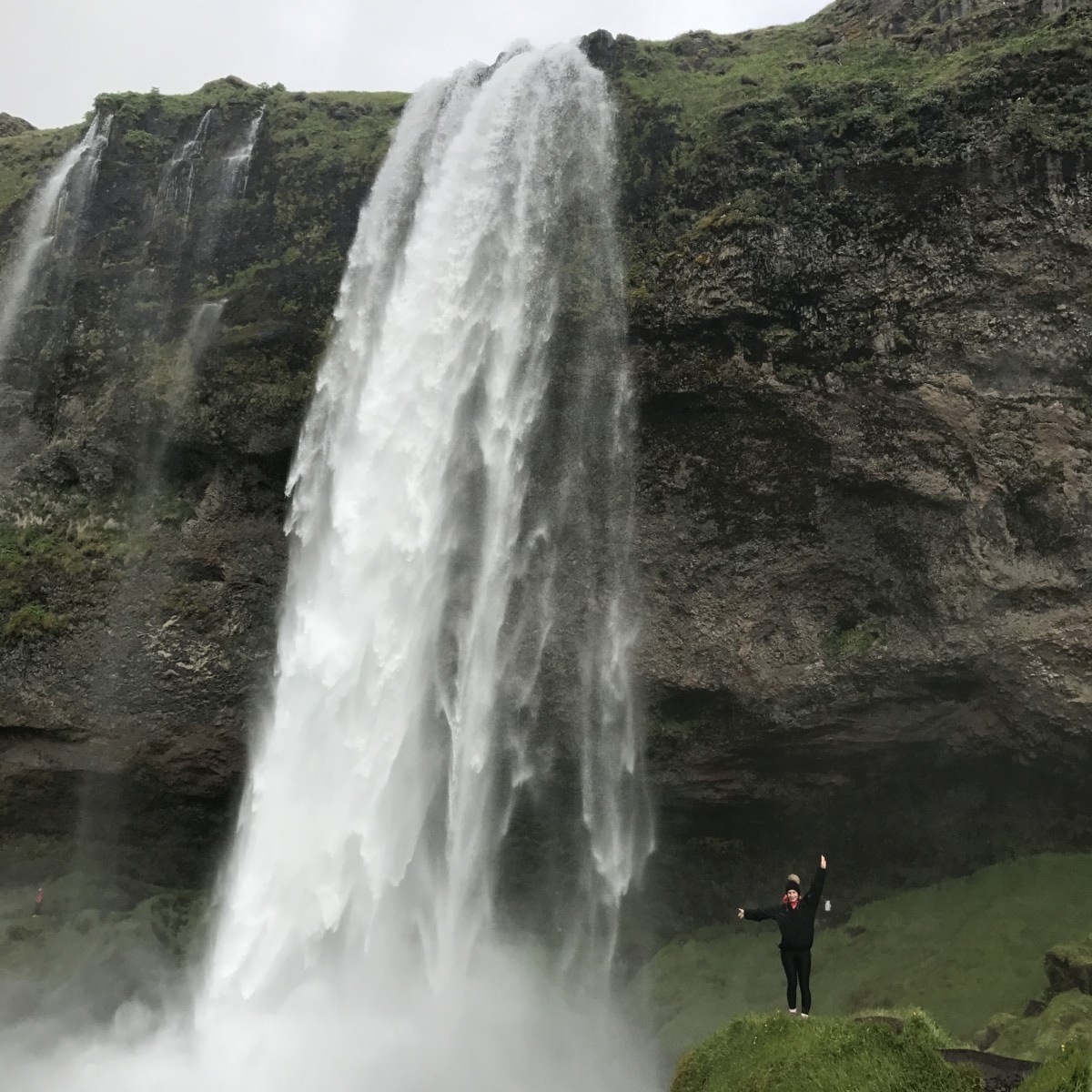 When you think of Iceland you may just picture in your head giant ice-filled landscapes or snow-capped mountains. But what you should actually picture is tons and tons of waterfalls. We saw our fair share of stunning waterfalls every day but the Seljalandsfoss was the highlight of them all since you are actually able to walk behind it. Talk about a view. Be prepared to hike up and down and be really wet and cold but suck it up and do it. When else can you say you've gotten that close to, let alone walked behind an almost 200 foot waterfall.
So those were of course only based on my experience and I know there are so many other amazing things to do in this incredible country! If you have other suggestions for everyone else, leave a comment below. And thank you again to KEEN for making each of these activities that much more comfortable and enjoyable!